Thank you for visiting our Relocation Guide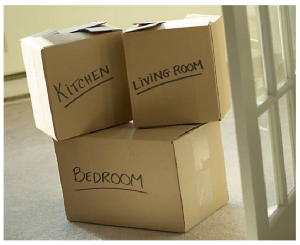 Relocation information inside includes apartments and rentals, real estate for sale, free moving quotes, city data and other free information to help assist you in your moving quest.
Visit our States…
Alabama, Alaska, Arizona, Arkansas, California, Colorado, Connecticut, Delaware, Florida, Georgia, Hawaii, Idaho, Illinois, Indiana, Iowa, Kansas, Kentucky, Louisiana, Maine, Maryland, Massachusetts, Michigan, Minnesota, Mississippi, Missouri, Montana, Nebraska, Nevada, New Hampshire, New Jersey, New Mexico, New York, North Carolina, North Dakota, Ohio, Oklahoma, Oregon, Pennsylvania, Rhode Island, South Carolina, South Dakota, Tennessee, Texas, Utah, Vermont, Virginia, Washington, West Virginia, Wisconsin, Wyoming
Relocation is defined as "the process of moving to or establishing in a new place".  Within our guide you can find help locating housing, receive a free moving quote, find help in financing, insuring or remodeling the new home, and receive assistance moving into the new area you are relocating to.  In addition, you can find the professionals who can assist in making your moving process smooth and successful.
On the Holmes and Rahe stress scale for adults, "change of residence" is considered a stressful activity, assigned 20 points (with death of spouse being ranked the highest at 100), although other changes on the scale (e.g. "change in living conditions", "change in social activities") often occur as a result of relocating, making the overall stress level potentially higher.
The main purpose of this guide is to reduce the stress involved and help our audience find savings and other tools designed to help families  to move while reducing as much stress as is possible.
Featured Listing

Warning: Invalid argument supplied for foreach() in /home/content/22/10223722/html/homeloans123/wp-content/themes/relo/front-page.php on line 23

Browse Locations