Arizona Relocation Guide

Welcome to our Arizona Relocation Guide. Find everything from real estate and relocation information, to home loans, career information, schools, insurance, apartments and rentals and...[ ]
Read More
---
Arizona Relocation Guide
Moving to Arizona?
Thank you for visiting our Arizona Relocation Guide. The information is presented to help research and plan for moving to Arizona.  If you are relocating to Arizona, our directory of services will help find the products, services and professionals to assist you through the process.
Arizona covers 114,006 square miles and has a population of 5,130,632 people. Arizona's capital is Phoenix, which has a population of 1,321,045. Other important cities are Tucson (pop. 486,699), Mesa (pop. 396,375), Scottsdale (pop. 202,705), Glendale (pop. 218,812), Yuma (pop. 77,515), Chandler (pop. 176,581), Gilbert (pop. 109,697), Casas Adobes (pop. 54,011), and Flagstaff (pop. 52,894).
Arizona – An Overview
Admitted to the Union on February 14, 1912, Arizona became the 48th U.S. state. The state flower is the "Saguaro Cactus Blossom" and it's nickname is "The Grand Canyon State".  Arizona's economy is broken into two categories; agriculture and industry. Cattle, cotton, dairy products, lettuce, nursery stock and hay provide for the agricultural side. While copper and other mining, electric equipment, transportation equipment, machinery, printing and publishing, food processing, electronics and tourism provide for the industrial side.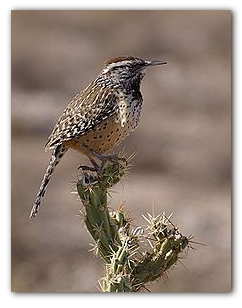 Best known for its desert landscape, Arizona is rich in xerophyte plants such as the cactus. Known for its climate, Arizona presents exceptionally hot summers and mild winters. Less well known is the pine-covered high country of the Colorado Plateau in the north-central portion of the state, which contrasts with the desert Basin and Range region in the southern portions of the state.
Arizona is one of the Four Corners states. It has borders with New Mexico, Utah, Nevada, California, and Mexico, and one point in common with the southwestern corner of Colorado. Arizona has a 389 mile (626 km)long international border with the Mexican states of Sonora and Baja California.
The state's per capita income is $40,828, ranking 39th in the U.S. The state had a median household income of US $50,448, making it 22nd in the country and just below the U.S. national median. Early in its history, Arizona's economy relied on the "five C's": copper, cotton, cattle, citrus, and climate (tourism). At one point, Arizona was the largest producer of cotton in the country. Copper is still extensively mined from many expansive open-pit and underground mines, accounting for two-thirds of the nation's output.
For more Arizona relocation information, visit the Arizona Wikipedia.