Welcome to our Anniston Relocation Guide. Find everything from real estate and relocation information, to home loans, career information, schools, insurance, apartments and rentals and... Read More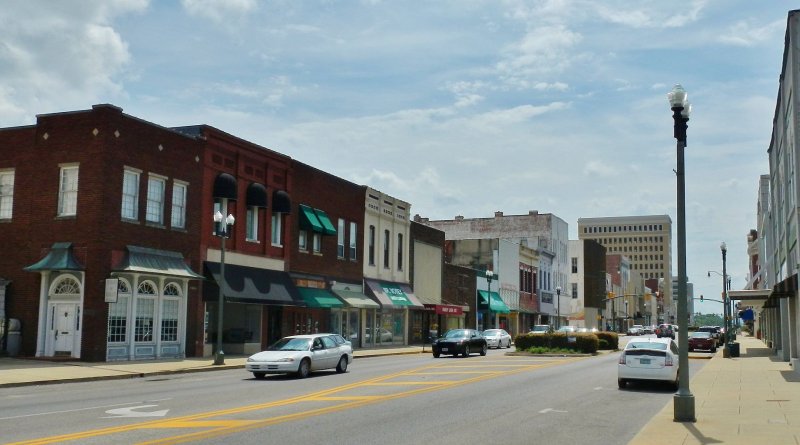 Relo Quick View
Population

21,157

Median Income

$36,440

Unemployment %

4.0%

Average Age

41.4

Male %

47%

Female %

53%

Avg Home Value

$142,500

Avg Monthly Rental

$708
---
Considering relocating to Anniston, Alabama? This article serves as a comprehensive relocation guide, providing valuable information about the city's demographic profile, economic landscape, and other pertinent details. Whether you're seeking a peaceful community, employment opportunities, or a change of scenery, Anniston offers a unique blend of charm and convenience that make it an appealing destination for individuals and families alike.
Demographic Profile to consider when relocating to Anniston
Anniston, located in Calhoun County, Alabama, has a population of approximately 21,000 residents. With a rich history and a strong sense of community, Anniston offers a welcoming environment for newcomers. The city's diverse demographics include a mix of age groups, ethnicities, and occupations, fostering a vibrant and inclusive atmosphere.
Economic Landscape to consider when relocating to Anniston
When considering a relocation, the local economy plays a crucial role. Anniston boasts a diverse economic landscape supported by various industries. The city has a strong manufacturing sector, with notable companies like Honda Manufacturing of Alabama, Kronospan, and BAE Systems having a significant presence. These industries provide employment opportunities and contribute to the area's economic stability.
Additionally, Anniston benefits from a growing healthcare sector, anchored by the Regional Medical Center and several medical clinics. The service industry, including retail and hospitality, also contributes to the local economy.
Cost of Living to consider when relocating to Anniston:
One of the primary factors to consider when relocating is the cost of living. Anniston offers an affordable lifestyle compared to many other cities in the United States. Housing prices, rental rates, and everyday expenses are generally lower than the national average, making it an attractive option for individuals and families seeking a more cost-effective location.
Education:
For families with children, education is a significant consideration. Anniston is served by the Anniston City School District, which comprises several elementary, middle, and high schools. The district is committed to providing quality education and offers a range of extracurricular activities and programs. Additionally, there are private school options available in and around the city.
Recreational Activities:
Anniston offers a variety of recreational activities for individuals and families. The city is home to several parks, providing ample opportunities for outdoor enthusiasts to enjoy nature trails, picnic areas, and playgrounds. Cheaha State Park, located nearby, offers hiking, camping, and breathtaking views from the highest point in Alabama. For golf enthusiasts, Anniston Country Club and Cane Creek Golf Course provide excellent facilities.
Community and Culture:
Anniston takes pride in its rich cultural heritage and actively promotes community engagement. The city hosts numerous festivals, art exhibits, and live performances throughout the year. The Anniston Museum of Natural History and the Berman Museum of World History offer educational and engaging experiences for all ages.
Conclusion:
Relocating to Anniston, Alabama, offers a unique blend of affordability, a diverse economy, and a welcoming community. With its rich history, natural beauty, and various amenities, Anniston provides an appealing destination for individuals and families seeking a peaceful and convenient place to call home. By considering the demographic profile, economic landscape, and other pertinent information provided in this guide, you can make an informed decision about your relocation to Anniston.