Welcome to our Birmingham Relocation Guide. Find everything from real estate and relocation information, to home loans, career information, schools, insurance, apartments and rentals and... Read More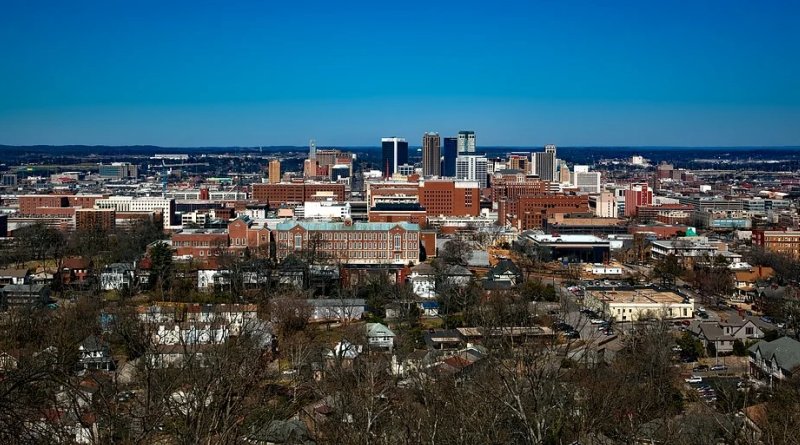 Relo Quick View
Population

197,575

Median Income

$60,725

Unemployment %

2.0%

Average Age

36.2

Male %

49.8%

Female %

50.2%

Avg Home Value

$102,689

Avg Monthly Rental

$1,149
---
Relocating to Birmingham, Alabama: Your Comprehensive Guide
Are you considering a move to Birmingham, Alabama? Look no further! This comprehensive guide will provide you with all the essential information you need to know about relocating to Birmingham, including its demographics, economy, schools, housing market, and overall quality of life. Whether you're seeking career opportunities, a vibrant cultural scene, or a welcoming community, this article will help you make an informed decision about moving to Birmingham.
Relocating to Birmingham: A Comprehensive Guide
Demographics in Birmingham:
– Birmingham, located in Jefferson County, Alabama, is a dynamic and diverse city.
– With a population of approximately 210,000 residents, Birmingham offers a vibrant community that embraces people from all walks of life.
Economy in Birmingham – Things to Know when relocating to Birmingham:
– Birmingham boasts a diverse and thriving economy, with a range of industries contributing to its growth.
– Key sectors include healthcare, finance, education, manufacturing, and technology.
– Major employers in the area include UAB Health System, Regions Bank, Honda Manufacturing of Alabama, and various educational institutions.
Schools in Birmingham:
– Birmingham is home to several reputable school districts, providing quality education options for families.
– The city is served by Birmingham City Schools, Jefferson County Schools, and Shelby County Schools, among others.
– Birmingham is also home to several colleges and universities, including the University of Alabama at Birmingham (UAB), Samford University, and Birmingham-Southern College.
Housing Market in Birmingham:
– Birmingham's housing market offers a diverse range of options to suit different lifestyles and budgets.
– The city features a mix of historic homes, modern apartments, and suburban neighborhoods.
– The median home price in Birmingham is approximately $200,000, with variations depending on location and property type.
– Rental options are also available, with average monthly rents ranging from $800 to $1,200, depending on the neighborhood and property size.
Quality of Life in Birmingham:
– Birmingham offers a high quality of life with a rich cultural heritage and a thriving arts scene.
– The city is home to numerous museums, art galleries, theaters, and music venues.
– Outdoor enthusiasts can enjoy the city's many parks, including the picturesque Red Mountain Park and Railroad Park.
– Birmingham also boasts a vibrant food scene with diverse culinary offerings, ranging from Southern comfort food to international cuisine.
– The city hosts various festivals and events throughout the year, highlighting its cultural diversity and community spirit.
Conclusion:
Relocating to Birmingham, Alabama, presents an exciting opportunity to become part of a vibrant and diverse community. This comprehensive guide has provided you with valuable insights into the city's demographics, economy, schools, housing market, and overall quality of life. Whether you're seeking professional growth, cultural enrichment, or a place to call home, Birmingham has much to offer. By utilizing the information in this guide, you can confidently embark on your journey of moving to Birmingham and embrace all the opportunities and experiences that await you in this dynamic city.