Welcome to our Decatur Relocation Guide. Find everything from real estate and relocation information, to home loans, career information, schools, insurance, apartments and rentals and... Read More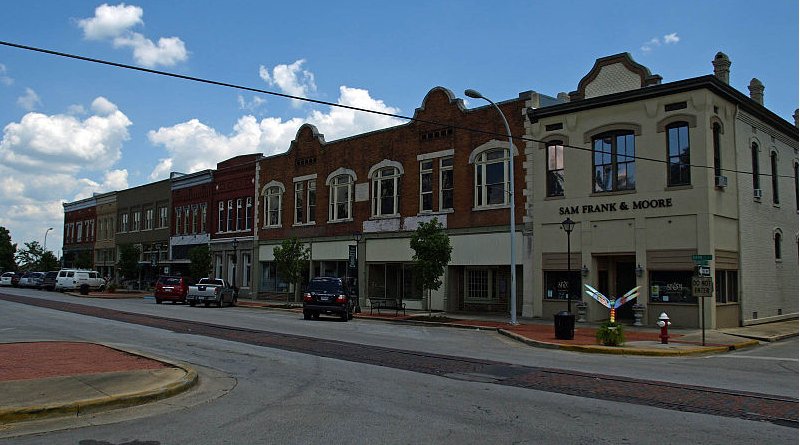 Relo Quick View
Population

57,804

Median Income

$28,794

Unemployment %

1.7%

Average Age

40.4

Male %

48.9%

Female %

51.1%

Avg Home Value

$206,738

Avg Monthly Rental

$871
---
Thinking about moving to Decatur Alabama?  Here is a bit to know… 
Decatur, Alabama, nestled along the banks of the Tennessee River, is a charming city that offers a high quality of life, a strong local economy, and a welcoming community. If you're considering relocating to Decatur, this article aims to provide you with a comprehensive guide that covers the city's demographic profile, economic landscape, and other pertinent information for a smooth transition to your new home.
Demographic Profile for Moving to Decatur:
Decatur has a population of approximately 55,000 residents, making it the largest city in Morgan County. The city boasts a diverse community, with a mix of different ethnicities and cultures. The median age in Decatur is around 40 years, and the city has a balanced gender distribution. Decatur is known for its friendly and close-knit community, where neighbors often form lasting connections.
Economic Landscape when Moving to Decatur:
Decatur's economy is robust and diverse, offering a range of opportunities for job seekers and entrepreneurs alike. The city has a strong manufacturing sector, with industries such as aerospace, automotive, and chemical manufacturing playing a significant role in the local economy. Decatur is home to several major employers, including United Launch Alliance, 3M, and Daikin America.
The Tennessee Valley Authority (TVA) operates a nuclear power plant in Decatur, providing a stable source of employment for many residents. The healthcare sector is also prominent, with Decatur Morgan Hospital serving as a leading medical facility in the region.
Education:
Decatur is served by the Decatur City Schools system, which includes several highly regarded public schools offering quality education from kindergarten through high school. The city also has a number of private schools that provide alternative educational options. For higher education, the area is home to Calhoun Community College, a two-year college offering a wide range of programs.
Recreation and Lifestyle:
Decatur offers a variety of recreational activities and amenities that cater to diverse interests. The city's proximity to the Tennessee River provides opportunities for boating, fishing, and other water sports. Outdoor enthusiasts will appreciate the nearby Wheeler National Wildlife Refuge, which offers hiking trails, bird-watching, and wildlife observation.
Decatur boasts numerous parks and green spaces, including Point Mallard Park, a popular recreational area featuring a water park, golf course, and campgrounds. The city also hosts various community events and festivals throughout the year, fostering a strong sense of community and offering entertainment for residents of all ages.
Housing:
Decatur offers a range of housing options to suit different preferences and budgets. The real estate market includes single-family homes, townhouses, and apartments, with prices generally more affordable than in larger metropolitan areas. Decatur's neighborhoods are known for their safety, community spirit, and well-maintained streets.
Conclusion:
Relocating to Decatur, Alabama, presents an opportunity to join a vibrant community with a thriving economy and a high quality of life. The city's diverse demographic profile, strong job market, excellent educational institutions, and abundant recreational options make it an attractive destination for those seeking a new place to call home. Whether you're drawn to the natural beauty of the Tennessee River or the friendly atmosphere of the community, Decatur has much to offer to residents of all ages and interests.