Welcome to our Gadsden Relocation Guide. Find everything from real estate and relocation information, to home loans, career information, schools, insurance, apartments and rentals and... Read More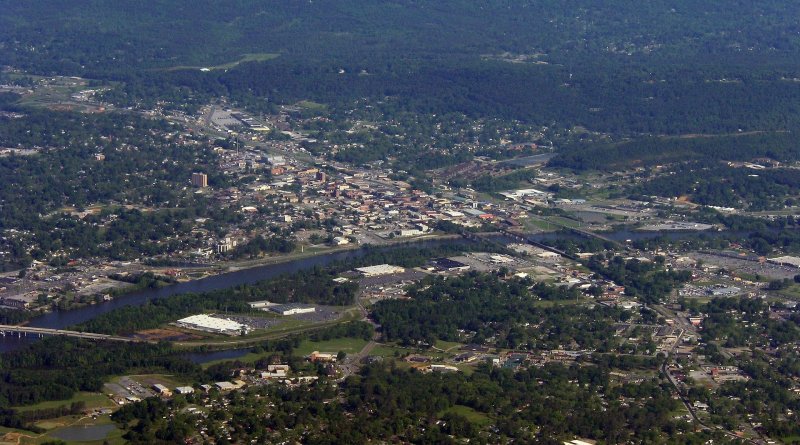 Relo Quick View
Population

33,769

Median Income

$20,518

Unemployment %

2.4%

Average Age

40.3

Male %

48.27%

Female %

52.14%

Avg Home Value

$147,000

Avg Monthly Rental

$900
---
Moving to Gadsden, Alabama: A Comprehensive Guide for Prospective Residents
Cosidering moving to Gadsden?  Here is what you should know… Gadsden, Alabama, located in the northeastern part of the state, offers a blend of small-town charm and modern amenities. If you're considering relocating to Gadsden, this comprehensive guide aims to provide you with valuable information about the city's demographic profile, economic landscape, and other pertinent details that will assist you in making an informed decision.
Demographic Profile to consider when moving to Gadsden:
Gadsden has a population of approximately 35,000 residents, creating a close-knit community where neighbors often form lasting connections. The city welcomes individuals from diverse backgrounds and cultures, fostering a rich and inclusive environment. Gadsden has a median age of around 41 years, and the population consists of a balanced mix of genders.
Economic Landscape:
Gadsden's economy is diverse, with various industries contributing to its growth. The city has a long history in manufacturing, particularly in the automotive, steel, and textiles sectors. Gadsden is home to several manufacturing facilities, including Goodyear Tire & Rubber Company.
The healthcare industry also plays a significant role in Gadsden's economy, with Gadsden Regional Medical Center serving as a leading healthcare provider in the area. Retail, hospitality, and education are other sectors that offer employment opportunities for residents.
Education:
Gadsden City Schools is the primary school district serving the city, offering a range of educational programs from elementary to high school. The district is committed to providing a quality education to its students. Gadsden is also home to Gadsden State Community College, which offers a variety of associate degree and certificate programs, providing opportunities for higher education and vocational training.
Recreation and Lifestyle:
Gadsden offers a variety of recreational activities and a relaxed lifestyle for its residents. The city is nestled along the Coosa River, providing opportunities for boating, fishing, and other water-based activities. Noccalula Falls Park is a popular attraction, featuring a stunning waterfall, hiking trails, and a campground.
Gadsden's historic downtown area is known for its charming shops, restaurants, and cultural venues. The city hosts various events throughout the year, including the RiverFest music festival and the First Friday downtown art walk, which showcase local talent and foster community engagement.
Housing to consider when moving to Gadsden:
Gadsden offers a range of housing options to suit different preferences and budgets. The real estate market includes single-family homes, townhouses, and apartments, with a mix of historic properties and newer developments. The cost of living in Gadsden is generally lower compared to larger metropolitan areas, making it an affordable place to live.
Conclusion:
Relocating to Gadsden, Alabama, allows you to embrace a small-town atmosphere while enjoying a variety of amenities and recreational opportunities. The city's demographic diversity, thriving economy, quality educational institutions, and natural beauty make it an appealing destination for individuals and families seeking a new place to call home. Whether you're attracted to the city's historic charm, the tranquility of its natural surroundings, or the strong sense of community, Gadsden offers a welcoming environment and a comfortable lifestyle for residents of all backgrounds and interests.