Welcome to our Huntsville Relocation Guide. Find everything from real estate and relocation information, to home loans, career information, schools, insurance, apartments and rentals and... Read More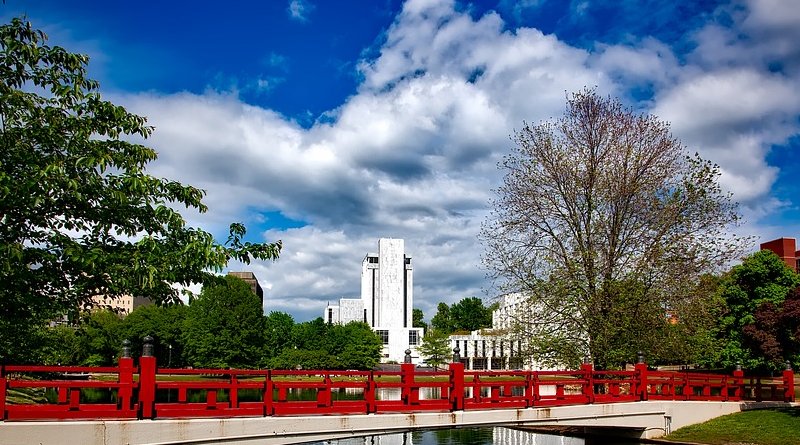 Relo Quick View
Population

218,857

Median Income

$30,854

Unemployment %

1.8%

Average Age

36.8

Male %

46.6%

Female %

53.4%

Avg Home Value

$281,722

Avg Monthly Rental

$1,182
---
Relocating to Huntsville, Alabama: An In-Depth Guide to Your New Home
Considering relocating to Huntsville, Alabama? Look no further! Huntsville, often referred to as the "Rocket City," is a vibrant and rapidly growing city that offers a wealth of opportunities for residents. In this comprehensive guide, we will delve into Huntsville's demographic profile, economic landscape, and other essential information to help you make an informed decision about relocating to this thriving city.
Demographic Profile for considering when relocating to Huntsville:
Huntsville is the fourth-largest city in Alabama, with a population of approximately 200,000 residents. The city is located in Madison County and is the county seat. Known for its diverse and highly educated population, Huntsville attracts professionals from various industries, including aerospace, defense, technology, and research. The city's demographics reflect a mix of young professionals, families, and retirees, creating a dynamic and inclusive community.
Economic Opportunities:
Huntsville boasts a robust and diversified economy, serving as a major hub for technology, aerospace, and defense industries. The city is home to NASA's Marshall Space Flight Center, the U.S. Army's Redstone Arsenal, and numerous defense contractors and aerospace companies. This concentration of high-tech industries has earned Huntsville its reputation as the "Rocket City" and has created a wealth of employment opportunities in engineering, research, and advanced manufacturing.
In recent years, Huntsville has experienced significant growth in other sectors as well, such as healthcare, automotive manufacturing, and biotechnology. The Cummings Research Park, one of the largest research parks in the United States, is an innovation hub that attracts leading companies and fosters collaboration between industries and academia.
Recreation and Lifestyle:
Huntsville offers a rich quality of life with a blend of urban amenities and natural beauty. The city is surrounded by the stunning Appalachian Mountains, providing residents with ample opportunities for outdoor activities, including hiking, biking, and camping. Monte Sano State Park and the Land Trust of North Alabama offer miles of scenic trails and breathtaking views.
For cultural enthusiasts, Huntsville features a thriving arts scene, with numerous galleries, theaters, and music venues. The U.S. Space & Rocket Center, the Huntsville Museum of Art, and the Von Braun Center, a multipurpose facility hosting concerts and events, are among the city's notable attractions.
Education for considering when relocating to Huntsville:
Huntsville is renowned for its exceptional education system, offering a range of options from public to private and magnet schools. The city is home to the award-winning Huntsville City Schools, which prioritize academic excellence and provide students with innovative programs and extracurricular activities. Additionally, Huntsville is known for its strong emphasis on STEM (Science, Technology, Engineering, and Mathematics) education, aligning with the city's technological focus.
Huntsville is also a hub for higher education, with several reputable institutions nearby. The University of Alabama in Huntsville, Alabama A&M University, and Oakwood University offer diverse academic programs, research opportunities, and lifelong learning options.
Conclusion:
Relocating to Huntsville, Alabama, offers a wealth of advantages, including a thriving economy, a strong educational system, and a high quality of life. The city's diverse demographics, technological advancements, and natural beauty make it an exceptional place to live and work. Whether you're seeking career opportunities, a supportive educational environment, or a vibrant community, Huntsville has it all. Begin planning your move to Huntsville and embrace