Welcome to our Mobile Relocation Guide. Find everything from real estate and relocation information, to home loans, career information, schools, insurance, apartments and rentals and... Read More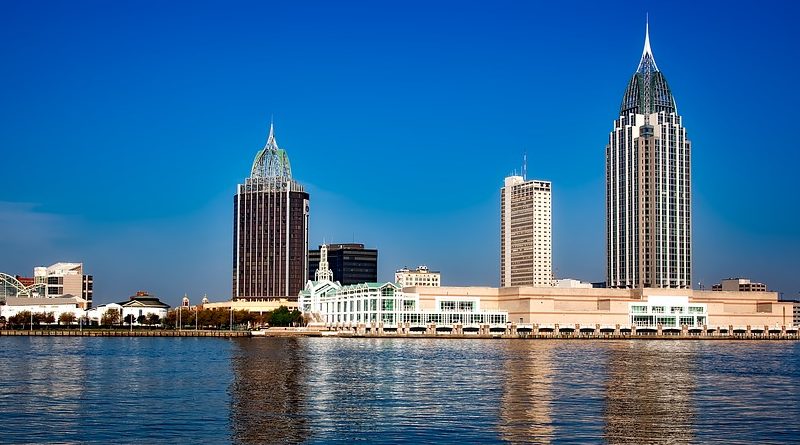 Relo Quick View
Population

187,041

Median Income

$25,453

Unemployment %

2.5%

Average Age

37.3

Male %

45.1%

Female %

54.9%

Avg Home Value

$184,760

Avg Monthly Rental

$1,109
---
Relocating to Mobile, Alabama: Discover the Charm of the Port City
Considering relocating to Mobile, Alabama? Get ready to experience the charm of the Port City! Mobile, located on the Gulf Coast, offers a unique blend of history, culture, and natural beauty. In this comprehensive guide, we will explore Mobile's demographic profile, economic landscape, and other essential information to help you make an informed decision about relocating to this enchanting city.
Demographic Profile for considering when relocating to Mobile:
Mobile is the third-largest city in Alabama, with a population of approximately 190,000 residents. The city is situated in Mobile County and serves as the county seat. Known for its Southern hospitality and rich cultural heritage, Mobile offers a diverse community with a mix of families, professionals, and retirees. The city's demographics reflect a dynamic blend of traditions, including influences from French, Spanish, African, and Creole cultures.
Economic Opportunities:
Mobile's economy is driven by a variety of industries, including aerospace, manufacturing, healthcare, and maritime activities. The city is home to the Port of Mobile, one of the largest ports in the United States, which serves as a vital hub for international trade and commerce. The aerospace sector is also prominent, with companies like Airbus constructing aircraft at their assembly plant in Mobile.
Additionally, the healthcare industry plays a significant role in Mobile's economy, with several major medical centers and hospitals providing quality healthcare services and employment opportunities. The city's diverse economic landscape ensures a range of job prospects and business opportunities for residents.
Recreation and Lifestyle:
Mobile offers a delightful lifestyle with its picturesque coastal setting, mild climate, and an array of recreational activities. The city is surrounded by beautiful beaches and scenic waterfront areas, making it a haven for water sports enthusiasts, boaters, and beach lovers. The nearby Gulf Coast beaches, such as Gulf Shores and Orange Beach, are popular destinations for relaxation and outdoor adventures.
Mobile is known for its vibrant arts and cultural scene. The city hosts numerous events and festivals throughout the year, including the Mobile Mardi Gras, one of the oldest Mardi Gras celebrations in the United States. The Mobile Museum of Art, the History Museum of Mobile, and the Mobile Symphony Orchestra are among the city's cultural treasures.
Education for considering when relocating to Mobile:
Mobile offers a range of educational opportunities, from quality public school systems to private schools and higher education institutions. The Mobile County Public School System serves the city and focuses on providing students with a well-rounded education. Additionally, there are several private schools known for their academic excellence and specialized programs.
For higher education, Mobile is home to the University of South Alabama, a comprehensive research university offering a wide range of undergraduate and graduate programs. The university contributes to the city's intellectual and cultural vibrancy.
Conclusion:
Relocating to Mobile, Alabama, offers a unique coastal lifestyle, a diverse community, and abundant cultural experiences. The city's economic opportunities, natural beauty, and rich heritage make it an attractive destination for individuals and families alike. Whether you're seeking career growth, a close-knit community, or a coastal haven, Mobile has it all. Start planning your move to Mobile and immerse yourself in the charm and warmth of the Port City.