Welcome to our Montgomery Relocation Guide. Find everything from real estate and relocation information, to home loans, career information, schools, insurance, apartments and rentals and... Read More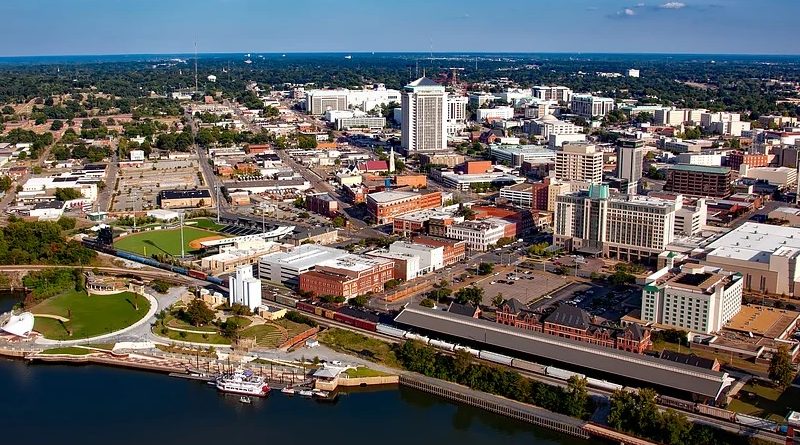 Relo Quick View
Population

198,665

Median Income

$26,465

Unemployment %

2.5%

Average Age

36.0

Male %

45.5%

Female %

54.5%

Avg Home Value

$138,038

Avg Monthly Rental

$960
---
Relocating to Montgomery, Alabama: A Comprehensive Relocation Guide
Moving to a new city can be an exciting and challenging experience. If you are considering relocating to Montgomery, Alabama, you are in for a treat. Known for its rich history, vibrant culture, and strong sense of community, Montgomery offers a welcoming environment for individuals and families alike. In this relocation guide, we will provide you with a comprehensive overview of Montgomery, including its demographic profile, economic landscape, and other pertinent information to help you make an informed decision about moving to this charming southern city.
Demographic Profile for considering when relocating to Montgomery:
Montgomery, Alabama is the capital city of the state and the second-largest city in Alabama, with an estimated population of over 200,000 residents. The city is located in Montgomery County, which has a population of around 225,000 people. Montgomery boasts a diverse population, with a mix of ethnicities and cultures. The city has a rich African-American heritage, playing a significant role in the Civil Rights Movement.
Economic Landscape:
Montgomery's economy is diverse and robust, offering a range of opportunities across various sectors. The city has a strong government presence due to its status as the state capital. This governmental influence contributes to a stable job market. Additionally, Montgomery has a thriving manufacturing sector, with automotive manufacturing being a significant driver of the local economy. Major employers in the area include Hyundai Motor Manufacturing, Maxwell-Gunter Air Force Base, and the State of Alabama.
Montgomery is also home to a growing healthcare industry, with several renowned medical facilities and hospitals serving the community. The education sector is another significant contributor to the local economy, with numerous colleges, universities, and research institutions offering employment opportunities.
Cost of Living for considering when relocating to Montgomery:
One of the appealing aspects of living in Montgomery is its affordable cost of living. Compared to the national average, the cost of housing, transportation, and groceries in Montgomery is relatively lower, making it an attractive destination for those seeking a more budget-friendly lifestyle.
Climate:
Montgomery experiences a humid subtropical climate, characterized by hot summers and mild winters. Summers can be hot and humid, with temperatures often exceeding 90°F (32°C). Winters are generally mild, with temperatures ranging from the high 40s to low 60s Fahrenheit (8-16°C). The city receives a moderate amount of rainfall throughout the year.
Education:
Montgomery offers a range of educational opportunities for residents of all ages. The city is home to several public and private schools, including magnet programs and specialized academies. For higher education, Montgomery is host to a number of colleges and universities, including Alabama State University and Faulkner University.
Recreation and Culture:
Montgomery is steeped in history and offers numerous cultural and recreational activities. The city is home to several museums, including the Rosa Parks Museum and the Alabama Shakespeare Festival. The downtown area features a vibrant arts and entertainment district, with theaters, galleries, and restaurants.
Conclusion:
Relocating to Montgomery, Alabama can be a rewarding experience. With its rich history, diverse population, thriving economy, and affordable cost of living, the city offers a high quality of life and numerous opportunities. Whether you are seeking a new job, a friendly community, or a place with a strong sense of heritage, Montgomery has much to offer. By considering the demographic profile, economic landscape, and other pertinent information outlined in this relocation guide, you can make an informed decision about moving to this charming southern city.