Welcome to our Opelika Relocation Guide. Find everything from real estate and relocation information, to home loans, career information, schools, insurance, apartments and rentals and... Read More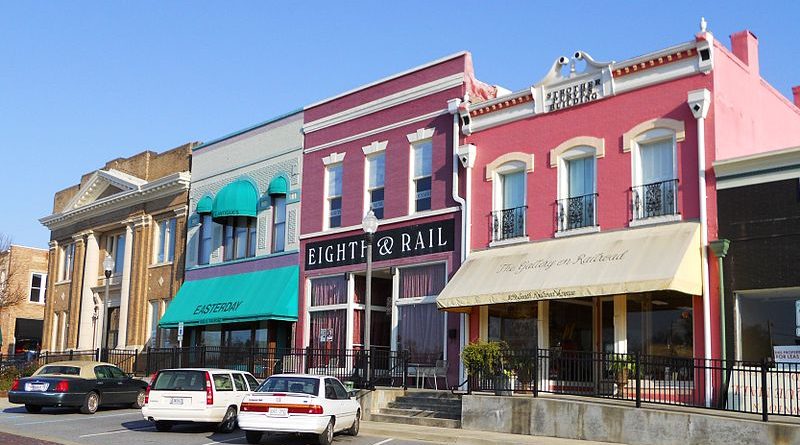 Relo Quick View
Population

31,538

Median Income

$27,110

Unemployment %

2.1%

Average Age

40.7

Male %

47.85%

Female %

52.15%

Avg Home Value

$273,479

Avg Monthly Rental

$1,103
---
Relocating to Opelika, Alabama: A Comprehensive Relocation Guide
If you are considering a move to Alabama, Relocating to Opelika is worth considering. Located in Lee County, Opelika offers a blend of small-town charm and modern amenities. With its beautiful landscapes, strong sense of community, and a growing economy, Opelika presents an attractive option for individuals and families looking to relocate. In this comprehensive relocation guide, we will delve into the demographic profile, economic landscape, and other pertinent information about Opelika to help you make an informed decision about moving to this welcoming city.
Demographic Profile for considering when relocating to Opelika:
Opelika, Alabama has a population of approximately 30,000 residents, making it the largest city in Lee County. The city has experienced steady population growth in recent years, attracting individuals from diverse backgrounds. Opelika values its community spirit and offers a warm and welcoming environment for newcomers.
Economic Landscape:
Opelika has a diverse and expanding economy, providing ample opportunities for employment and business growth. The city is home to several major employers, including East Alabama Medical Center, Pharmavite, and the city government itself. Manufacturing, healthcare, retail, and education are among the key sectors driving Opelika's economy.
Opelika is also known for its thriving automotive industry, with companies such as Mando America and the nearby Kia Motors Manufacturing Georgia playing a significant role in the local economy. The city has embraced economic development initiatives, fostering a business-friendly environment that encourages entrepreneurship and growth.
Cost of Living for considering when relocating to Opelika:
Opelika offers a relatively affordable cost of living compared to national averages. Housing, transportation, and everyday expenses are generally more affordable, making it an attractive choice for individuals and families looking to make their budget stretch further.
Climate:
Opelika experiences a humid subtropical climate, characterized by hot, humid summers and mild winters. Summers are typically hot, with temperatures reaching the 90s°F (30s°C), while winters are generally mild, with temperatures averaging in the 50s°F (10-15°C). The city receives a moderate amount of rainfall throughout the year.
Education:
Opelika is served by the Opelika City Schools system, which includes several elementary, middle, and high schools. The city also offers private school options for families seeking alternative educational opportunities. For higher education, nearby Auburn University provides access to world-class education and research opportunities.
Recreation and Culture:
Opelika boasts a rich cultural heritage and offers various recreational activities for residents to enjoy. The city is home to several parks, trails, and outdoor spaces, providing opportunities for outdoor enthusiasts to explore nature. Opelika's historic downtown area features unique shops, restaurants, and a vibrant arts scene, attracting visitors from near and far.
The city hosts a range of events and festivals throughout the year, including the Opelika Songwriters' Festival and the Christmas in a Railroad Town celebration. Residents can also take advantage of nearby attractions such as Lake Martin, Chewacla State Park, and the Robert Trent Jones Golf Trail.
Conclusion:
Relocating to Opelika, Alabama presents an opportunity to enjoy a close-knit community, a diverse economy, and a high quality of life. With its welcoming atmosphere, growing job market, affordable cost of living, and range of recreational activities, Opelika offers something for everyone. By considering the demographic profile, economic landscape, and other pertinent information outlined in this relocation guide, you can make an informed decision.