Welcome to our Anthem Relocation Guide. Find everything from real estate and relocation information, to home loans, career information, schools, insurance, apartments and rentals and... Read More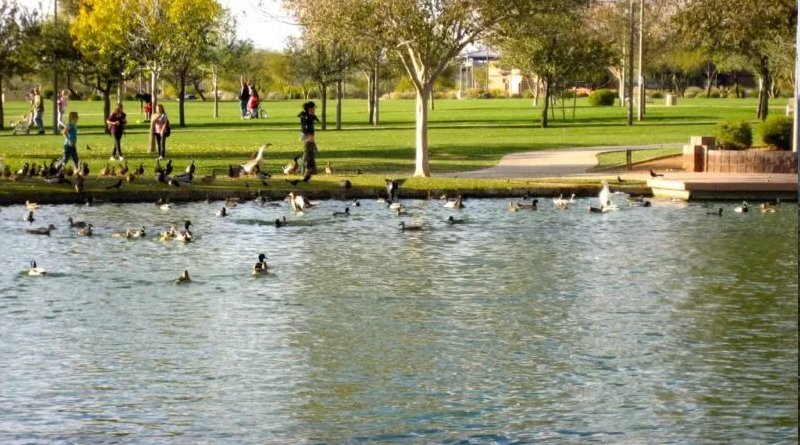 Relo Quick View
Population

23,508

Median Income

$44,120

Unemployment %

3.5%

Average Age

42.9

Male %

46.54%

Female %

53.46%

Avg Home Value

$552,919

Avg Monthly Rental

$1,708
---
 Relocating to Anthem, Arizona: A Comprehensive Guide to Your New Home
Thinking about relocating to Anthem, Arizona? Located in the northern part of Phoenix, Anthem offers a picturesque desert setting, a strong sense of community, and a range of amenities that make it an ideal place to call home. In this article, we will provide you with a comprehensive relocation guide, complete with demographic profiles, economic insights, and other pertinent information to assist you in making an informed decision about your move to Anthem.
Anthem Demographic Profile to Consider When Relocating to Anthem:
Anthem is a thriving community known for its family-friendly atmosphere and diverse population. Here are some key demographic highlights:
a) Population: As of the 2020 census, Anthem's population was approximately 23,000. The community is made up of a mix of families, young professionals, and retirees, creating a balanced and inclusive neighborhood.
b) Age Distribution: Anthem has a diverse age distribution, with a significant presence of families and older adults. The median age is 42.9, making it an attractive destination for individuals at various stages of life.
c) Education: Anthem values education, and the community is served by highly regarded schools. Many residents hold bachelor's degrees or higher, emphasizing the importance placed on education in the area.
Economic Landscape:
Anthem benefits from a robust economy and a range of employment opportunities. Consider the following economic factors:
a) Industries: Anthem's proximity to the Phoenix metropolitan area means residents have access to a wide variety of industries. Major sectors include healthcare, education, technology, finance, and retail.
b) Job Market: Anthem boasts a healthy job market, with a low unemployment rate and steady job growth. Major employers in the area include Merrill Gardens, District Medical Group and Dunn-Edwards Paints, providing diverse career opportunities.
c) Cost of Living: The cost of living in Anthem is slightly higher than the national average, reflecting the desirable location and amenities available. However, compared to other parts of the Phoenix area, Anthem offers a more affordable cost of living.
Quality of Life and Amenities:
Anthem offers a high quality of life with a wealth of amenities and recreational opportunities:
a) Outdoor Recreation: Surrounded by breathtaking desert landscapes, Anthem provides ample opportunities for outdoor activities. The nearby Daisy Mountain Preserve and the Anthem Community Park offer hiking trails, picnic areas, sports fields, and playgrounds.
b) Education: Anthem is served by excellent schools, both public and private, ensuring quality education for residents. The community is also home to a branch of the Maricopa County Community College District, providing accessible higher education.
c) Community and Entertainment: Anthem fosters a strong sense of community spirit, with numerous events, festivals, and social gatherings throughout the year. The Anthem Community Center features a water park, fitness facilities, and a wide range of recreational programs for residents of all ages.
Conclusion:
Relocating to Anthem, Arizona, offers the opportunity to enjoy a fulfilling lifestyle in a welcoming community surrounded by natural beauty. With a diverse population, a thriving economy, and a range of amenities, Anthem provides a desirable living environment for individuals and families alike.