Welcome to our Buckeye Relocation Guide. Find everything from real estate and relocation information, to home loans, career information, schools, insurance, apartments and rentals and... Read More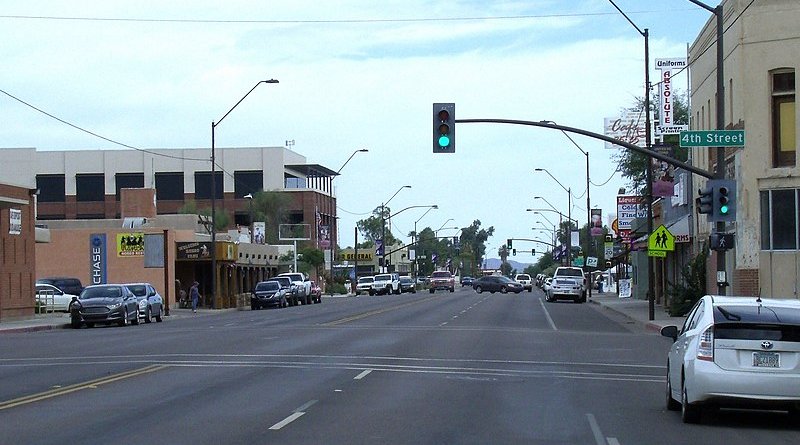 Relo Quick View
Population

101,315

Median Income

$34,049

Unemployment %

4.04%

Average Age

33.7

Male %

53.23%

Female %

46.77%

Avg Home Value

$399,598

Avg Monthly Rental

$1,300
---
Relocating to Buckeye, Arizona: A Thriving Community with Endless Possibilities
Considering a move to Buckeye, Arizona? Look no further! Buckeye is a vibrant city located in Maricopa County, offering a high quality of life, a strong sense of community, and numerous opportunities for growth. Whether you're drawn to the city's natural beauty, affordable housing options, or expanding job market, this guide will provide you with essential information to make your relocation to Buckeye a seamless and informed experience.
Demographic Profile to Consider if Relocating to Buckeye Arizona
Buckeye is one of the fastest-growing cities in the United States, attracting a diverse population of residents. As of the 2020 census, the city had an estimated population of approximately 85,000 people. Buckeye's demographics reflect a mix of age groups, ethnicities, and backgrounds, fostering a rich and inclusive community spirit.
Economic Outlook When Considering Relocating to Buckeye Arizona
Buckeye's economy is thriving, driven by a variety of industries and a favorable business climate. The city's strategic location near major transportation routes and its proximity to Phoenix provide residents with ample employment opportunities. Key industries in Buckeye include healthcare, education, manufacturing, retail, and logistics.
The city is home to several major employers, including the Buckeye Union High School District, Walmart, and the City of Buckeye government. Additionally, the nearby Phoenix metropolitan area offers even more employment possibilities, with a short commute for those seeking diverse career options.
Real Estate and Housing
Buckeye offers a wide range of housing options suitable for various lifestyles and budgets. From spacious single-family homes to modern apartments and townhouses, there's something to suit everyone's preferences. The city boasts affordable housing compared to other areas in the Phoenix metropolitan region, making it an attractive destination for individuals and families.
When considering a home purchase in Buckeye, it's advisable to work with a reputable real estate agent who can guide you through the market and help you find the perfect property that meets your needs and budget.
Education and Schools
Buckeye is served by several well-regarded school districts that provide excellent educational opportunities for children of all ages. The Buckeye Elementary School District and the Buckeye Union High School District are dedicated to delivering quality education. Additionally, there are private and charter school options available for families seeking alternative educational choices.
For higher education, Buckeye residents have convenient access to various colleges and universities in the Phoenix metropolitan area. This proximity allows individuals to pursue advanced degrees or professional development opportunities without having to travel far from home.
Recreational Opportunities
Nature lovers and outdoor enthusiasts will find plenty to explore in Buckeye. Surrounded by stunning desert landscapes and mountain ranges, the city offers an array of outdoor recreational activities. The nearby White Tank Mountain Regional Park is a popular destination for hiking, mountain biking, and picnicking, with breathtaking views and diverse wildlife.
Buckeye is also home to a variety of parks, community centers, and sports facilities, providing opportunities for residents to engage in sports leagues, fitness classes, and other recreational programs. The Sundance Park and Recreation Center, for example, offers amenities such as swimming pools, sports courts, and walking trails.
Community and Lifestyle
Buckeye prides itself on its strong community spirit and offers a welcoming and family-friendly environment. The city hosts numerous events and festivals throughout the year, fostering connections among residents and celebrating local traditions. From farmers' markets to cultural celebrations, there's always something happening in Buckeye.