Welcome to our Bullhead City Relocation Guide. Find everything from real estate and relocation information, to home loans, career information, schools, insurance, apartments and rentals and... Read More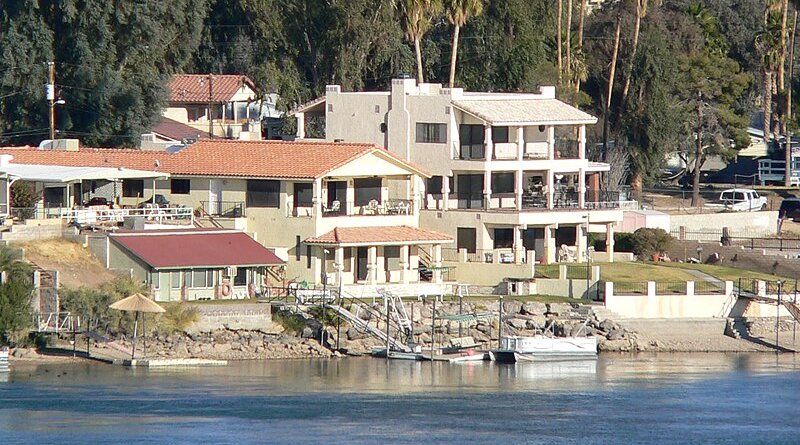 Relo Quick View
Population

42,232

Median Income

$23,835

Unemployment %

4.10%

Average Age

51.6

Male %

51.04%

Female %

48.96%

Avg Home Value

$305,399

Avg Monthly Rental

$1,000
---
Relocating to Bullhead City, Arizona: A Comprehensive Relocation Guide
Considering a move to Bullhead City, Arizona? This vibrant city located along the Colorado River offers a unique combination of natural beauty, a warm climate, and a thriving community. In this comprehensive relocation guide, we will provide you with key demographic profiles, economic insights, and other pertinent information to help you make an informed decision about relocating to Bullhead City.
Demographic Profile to Consider When Relocating to Bullhead City:
Bullhead City boasts a diverse population and a strong sense of community. Here are some key demographic details:
Population: As of the latest available data, Bullhead City has an estimated population of approximately 42,232 residents.

Age Distribution: The city has a balanced age distribution, with a median age of 51.6 years.

Education: The educational landscape in Bullhead City is supported by several public and private schools, along with higher education institutions catering to various fields of study.

Housing: Bullhead City offers a range of housing options, including single-family homes, apartments, and retirement communities. The cost of living is relatively affordable compared to larger metropolitan areas.
Economic Overview to Consider When Relocating to Bullhead City:
Understanding the local economy is crucial when considering a relocation. Here's an overview of Bullhead City's economic factors:
Industries: Bullhead City's economy is primarily driven by tourism, retail, healthcare, construction, and hospitality sectors.

Employment Opportunities: The city offers opportunities in various fields, including healthcare, education, tourism, and service industries.

Cost of Living: Bullhead City has a lower cost of living compared to major cities in Arizona, making it an attractive option for those seeking affordability.

Business and Entrepreneurship: As Bullhead City continues to grow, there are opportunities for entrepreneurs to establish and expand businesses in the area.

Climate and Recreation:
Bullhead City's climate is characterized by hot summers and mild winters, making it an ideal place for outdoor enthusiasts. Residents and visitors can enjoy:
Water Activities: The Colorado River provides numerous opportunities for boating, fishing, kayaking, and other water sports.

Natural Beauty: Bullhead City is surrounded by breathtaking desert landscapes, mountains, and wildlife, offering ample opportunities for hiking, camping, and exploring.

Golfing: The region boasts several golf courses, allowing golf enthusiasts to enjoy their favorite sport year-round.

Entertainment and Events: Bullhead City hosts various events, festivals, and concerts throughout the year, providing a vibrant social scene for residents of all ages.
Conclusion:
Relocating to Bullhead City, Arizona, offers a unique blend of natural beauty, a strong sense of community, and a range of recreational activities. With its diverse demographic profile, affordable cost of living, and employment opportunities, Bullhead City presents an attractive option for individuals and families seeking a high-quality lifestyle in a friendly and welcoming environment. By considering the information provided in this relocation guide, you can make an informed decision about moving to Bullhead City and embark on your new chapter with confidence.