Welcome to our Catalina Foothills Relocation Guide. Find everything from real estate and relocation information, to home loans, career information, schools, insurance, apartments and rentals and... Read More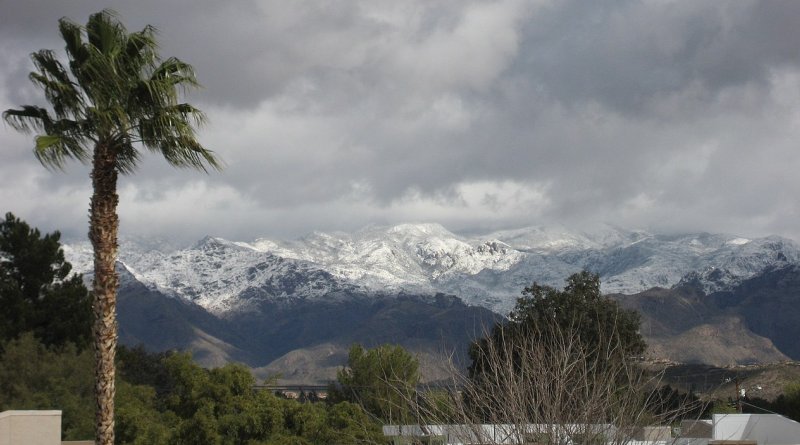 Relo Quick View
Population

50,631

Median Income

$52,654

Unemployment %

2.4%

Average Age

54.8

Male %

48.67%

Female %

51.33%

Avg Home Value

$701,590

Avg Monthly Rental

$1,912
---
Discovering the Enchanting Catalina Foothills, Arizona: A Comprehensive Guide
Are you considering relocating to Catalina Foothills, Arizona? This guide provides valuable insights into this captivating desert community, including its unique charm, natural beauty, recreational opportunities, and more. Whether you're searching for a serene residential haven or an outdoor enthusiast's paradise, Catalina Foothills offers a wealth of attractions. Read on to explore why relocating to Catalina Foothills might be the perfect choice for you.
 Introduction to Catalina Foothills For Those Relocating to Catalina Foothills:
Catalina Foothills is an unincorporated community nestled in the stunning Santa Catalina Mountains, just north of Tucson, Arizona. Renowned for its breathtaking panoramic views, Catalina Foothills offers a tranquil and picturesque setting for residents. This vibrant community seamlessly blends the wonders of the Sonoran Desert with modern amenities, creating an exceptional living environment.
Natural Beauty and Outdoor Recreation:
One of the primary draws of Catalina Foothills is its awe-inspiring natural beauty. Surrounded by the rugged Santa Catalina Mountains, the area boasts an array of outdoor recreational opportunities. Hiking and biking trails wind through the mountains, offering breathtaking views, tranquil escapes, and encounters with unique desert flora and fauna. Sabino Canyon, a nearby natural oasis, provides opportunities for picnicking, wildlife spotting, and serene walks along the creek.
Residential Options When Considering Relocating to Catalina Foothills:
Catalina Foothills offers a diverse range of residential options, from luxury estates and gated communities to charming adobe-style homes. The real estate market caters to various preferences, ensuring you'll find a home that suits your lifestyle. Whether you're seeking a modern architectural masterpiece or a traditional Southwestern retreat, Catalina Foothills has something to offer.
Education:
Families considering a move to Catalina Foothills will find excellent educational opportunities in the area. The community is served by highly regarded public and private schools, known for their commitment to academic excellence and extracurricular activities. The Catalina Foothills School District has a strong reputation for its quality education and supportive learning environment.
Cultural and Artistic Scene:
Catalina Foothills embraces a vibrant cultural and artistic scene. The area is home to numerous art galleries, showcasing the works of local and international artists. Additionally, various cultural events, festivals, and performances take place throughout the year, providing residents with opportunities to immerse themselves in the arts and celebrate the community's creative spirit.
Amenities and Convenience:
While Catalina Foothills offers a serene and secluded environment, it's conveniently located near Tucson, providing easy access to a wide range of amenities. Tucson features an abundance of shopping centers, dining options, entertainment venues, and medical facilities. Residents of Catalina Foothills can enjoy the tranquility of their community while still having access to the conveniences of a larger city nearby.
Sense of Community:
Catalina Foothills prides itself on its strong sense of community. Residents actively engage in neighborhood associations, community events, and volunteer initiatives, fostering a welcoming and connected environment. The community's cohesion and neighborly spirit create a supportive and inclusive atmosphere for individuals and families alike.