Welcome to our Cave Creek Relocation Guide. Find everything from real estate and relocation information, to home loans, career information, schools, insurance, apartments and rentals and... Read More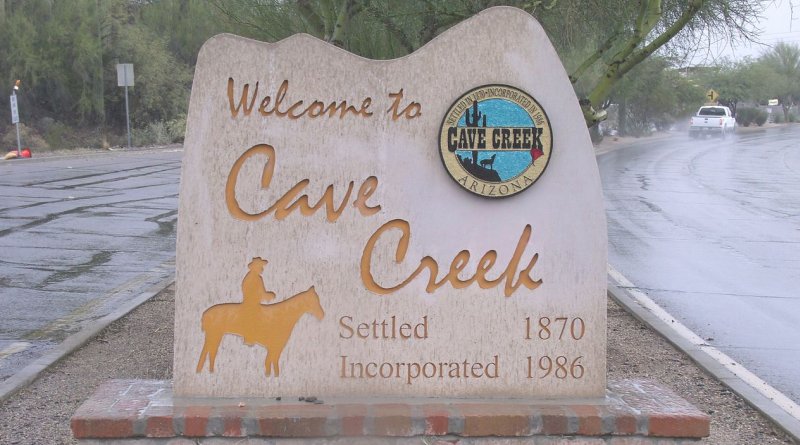 Relo Quick View
Population

5,015

Median Income

$31,700

Unemployment %

2.6%

Average Age

53.3

Male %

47.31%

Female %

52.69%

Avg Home Value

$944,440

Avg Monthly Rental

$4,600
---
 Relocating to Cave Creek, Arizona: A Comprehensive Relocation Guide
Are you considering relocating to Cave Creek, Arizona? Nestled in the picturesque Sonoran Desert, Cave Creek offers a unique blend of natural beauty, a vibrant community, and a wide range of recreational activities. Whether you're drawn to the area's stunning landscapes, thriving economy, or friendly atmosphere, this relocation guide will provide you with essential information to make an informed decision about moving to Cave Creek.
Demographic Profile When Considering Relocating to Cave Creek:
Cave Creek is a small town located in Maricopa County, Arizona. As of the latest available data, the population of Cave Creek is approximately 5,015. The town covers an area of 38 square miles, providing ample space for residents to enjoy the surrounding desert landscapes.
Economic Overview:
Cave Creek boasts a robust and growing economy, with diverse industries contributing to its success. The town benefits from its proximity to major metropolitan areas, including Phoenix and Scottsdale, which provide additional employment opportunities.
The primary industries driving Cave Creek's economy include:
Tourism and Hospitality: Cave Creek's natural beauty, Old West charm, and numerous recreational activities attract visitors throughout the year. The town is home to several acclaimed resorts, guest ranches, and renowned restaurants, providing employment opportunities within the tourism and hospitality sector.

Retail and Services: Cave Creek features a thriving business community, with a variety of retail stores, restaurants, and service providers. The town supports local businesses and encourages entrepreneurship, making it an ideal place for small business owners and professionals.

Healthcare and Education: Cave Creek is served by excellent healthcare facilities and boasts quality education options. The town is part of the Cave Creek Unified School District, which is highly regarded for its commitment to academic excellence.
Recreational Activities When Considering Relocating to Cave Creek:
Living in Cave Creek offers ample opportunities for outdoor enthusiasts. The town is surrounded by breathtaking desert landscapes, offering hiking, biking, and horseback riding trails. Cave Creek Regional Park and Spur Cross Ranch Conservation Area are popular destinations for nature lovers and provide a chance to explore the unique flora and fauna of the Sonoran Desert.
Cave Creek is also renowned for its vibrant equestrian community, with numerous horse-friendly trails, stables, and arenas. Residents can immerse themselves in the Western lifestyle by participating in rodeos, horse shows, and trail rides.
Community and Lifestyle:
Cave Creek embraces a warm and welcoming community atmosphere. The town hosts a variety of events and festivals throughout the year, fostering a strong sense of community and providing opportunities for residents to come together and celebrate.
The town also offers a range of amenities, including shopping centers, dining establishments, art galleries, and live music venues. Cave Creek's unique blend of Old West charm and modern conveniences contributes to its appeal as a place to live, work, and play.
Conclusion:
Relocating to Cave Creek, Arizona, offers a chance to experience the beauty of the Sonoran Desert while enjoying a thriving economy and a strong sense of community. With its diverse recreational activities, excellent educational opportunities, and growing business sector, Cave Creek provides a high quality of life for residents of all ages. Whether you're seeking a peaceful retreat or an active lifestyle, Cave Creek has something to offer. Make your move to Cave Creek and discover the charm of this unique Arizona town.