Welcome to our Flagstaff Relocation Guide. Find everything from real estate and relocation information, to home loans, career information, schools, insurance, apartments and rentals and... Read More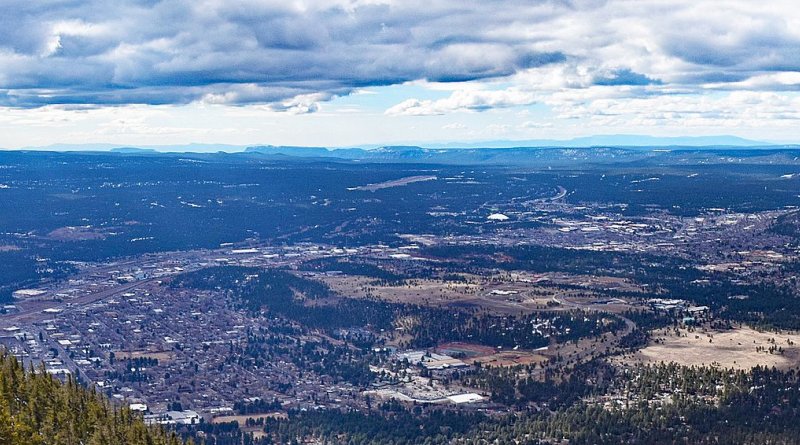 Relo Quick View
Population

76,989

Median Income

$22,381

Unemployment %

3.7%

Average Age

24.9

Male %

50.18%

Female %

49.82%

Avg Home Value

$628,409

Avg Monthly Rental

$1,996
---
Relocating to Flagstaff, Arizona: A Comprehensive Relocation Guide
Thinking of relocating to Flagstaff, Arizona? You're in for a treat! Nestled in the picturesque Coconino National Forest and surrounded by stunning mountain ranges, Flagstaff offers a unique blend of natural beauty, outdoor adventures, and a vibrant community. Whether you're drawn to the area for its outdoor recreational opportunities, educational institutions, or cultural attractions, this relocation guide will provide you with essential information to make an informed decision about moving to Flagstaff.
Demographic Profile When Considering Relocating to Flagstaff:
Flagstaff is a diverse and thriving city located in Coconino County, Arizona. As of the latest available data, the population of Flagstaff is approximately 76,989. The city covers an area of 63.9 square miles, providing ample space for residents to enjoy the surrounding forests, trails, and parks.
Economic Overview:
Flagstaff boasts a strong and diverse economy, driven by various industries. The city's strategic location along major transportation routes and its proximity to iconic natural landmarks like the Grand Canyon contribute to its economic growth.
Key industries driving Flagstaff's economy include:
Education and Research: Flagstaff is home to Northern Arizona University (NAU), a renowned educational institution known for its academic programs and research opportunities. The university attracts students, faculty, and researchers, contributing to the local economy and fostering innovation.

Tourism and Hospitality: Flagstaff serves as a gateway to the Grand Canyon, making it a popular tourist destination. The city offers a range of accommodations, including hotels, bed and breakfasts, and vacation rentals. Additionally, Flagstaff's historic downtown area features charming shops, restaurants, and art galleries, further enhancing the tourism industry.

Healthcare and Government: Flagstaff is home to several healthcare facilities and government agencies, providing employment opportunities in healthcare services, public administration, and related fields.
Recreational Activities:
Flagstaff is a haven for outdoor enthusiasts, offering a wealth of recreational activities throughout the year. The city is surrounded by national forests, including Coconino National Forest, which provides opportunities for hiking, mountain biking, camping, and wildlife viewing. Flagstaff is also known for its exceptional skiing and snowboarding in the winter months, with Arizona Snowbowl being a popular destination.
The Lowell Observatory, located in Flagstaff, offers stargazing and educational programs, allowing residents to explore the night sky and learn about astronomy. The city also features numerous parks, trails, and lakes, providing ample opportunities for picnicking, fishing, and boating.
Community and Lifestyle:
Flagstaff prides itself on its strong sense of community and commitment to sustainability. The city is known for its environmentally conscious initiatives, including renewable energy projects and conservation efforts. Flagstaff is also a designated International Dark Sky City, promoting the preservation of the night sky and reducing light pollution.
The city offers a vibrant arts and culture scene, with numerous galleries, theaters, and music venues. Residents can enjoy live performances, art exhibits, and festivals throughout the year. Flagstaff's downtown area is a hub of activity, featuring local shops, restaurants, and breweries that showcase the city's unique character.
Conclusion:
Relocating to Flagstaff, Arizona, means embracing a close-knit community, breathtaking natural landscapes, and a thriving cultural scene. With its diverse recreational opportunities, educational institutions, and strong economy, Flagstaff offers a high quality of life for residents of all ages.