Welcome to our Fountain Hills Relocation Guide. Find everything from real estate and relocation information, to home loans, career information, schools, insurance, apartments and rentals and... Read More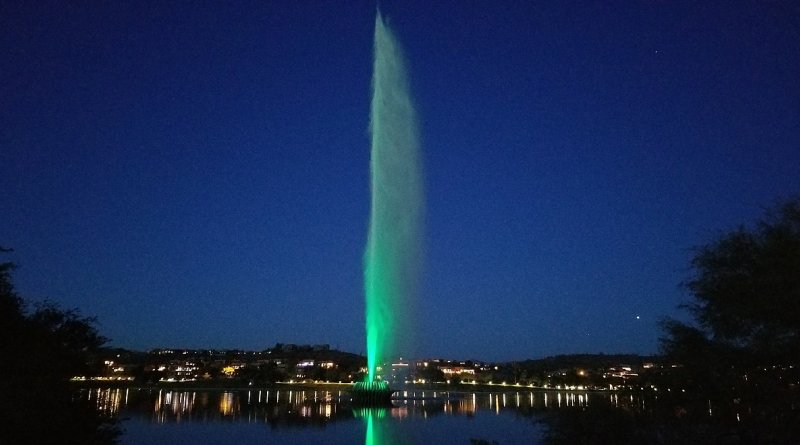 Relo Quick View
Population

23,715

Median Income

$90,143

Unemployment %

2.7%

Average Age

59.7

Male %

49.65%

Female %

50.35%

Avg Home Value

$623,471

Avg Monthly Rental

$2,103
---
Relocating to Fountain Hills, Arizona: A Comprehensive Guide to Your New Home
If you're considering relocating to Fountain Hills, Arizona, you're in for a treat. This vibrant community, nestled in the heart of the stunning Sonoran Desert, offers a high quality of life, breathtaking natural beauty, and a range of amenities that make it an attractive destination for individuals and families seeking a peaceful yet dynamic lifestyle. In this article, we will provide you with a comprehensive guide to relocating to Fountain Hills, including its demographic profile, economic landscape, and essential information to help you make an informed decision about your move.
Demographic Profile to Consider When Relocating to Fountain Hills:
Fountain Hills is a small town located in Maricopa County, Arizona. As of the 2020 census, the population was approximately 24,000 residents. The town has experienced steady growth over the years, primarily attracting retirees, working professionals, and families seeking a safe and tight-knit community. The median age in Fountain Hills is 55 years, making it an ideal place for those looking to enjoy a tranquil and enjoyable retirement.
Economic Landscape:
Fountain Hills boasts a healthy and diverse economy, providing ample opportunities for employment and entrepreneurship. The town has a mix of industries, including healthcare, education, retail, hospitality, and professional services. Many residents also commute to nearby cities such as Scottsdale and Phoenix for work, thanks to the town's convenient location.
The cost of living in Fountain Hills is slightly higher than the national average, primarily due to the town's desirable location and quality of life. However, the higher cost is often offset by the town's excellent amenities, low crime rates, and natural beauty.
Essential Information for Relocation:
Housing: Fountain Hills offers a range of housing options, including single-family homes, townhouses, and condominiums. The median home price in Fountain Hills is above the national average, reflecting the town's desirability. It's advisable to work with a local real estate agent who can help you find the right property that suits your needs and budget.

Education: Fountain Hills is served by the Fountain Hills Unified School District, which includes an elementary school, a middle school, and a high school. The district is known for its commitment to academic excellence and numerous extracurricular activities. Additionally, there are private school options available in nearby communities.

Recreation and Amenities: Fountain Hills is renowned for its natural beauty, with the iconic Fountain Hills Fountain being a major attraction. The town offers an array of outdoor activities, including hiking, biking, golfing, and boating on the nearby Saguaro Lake. It also features numerous parks, community centers, and cultural events throughout the year.

Healthcare: Fountain Hills has access to excellent healthcare facilities and medical professionals. The town is home to a hospital, medical clinics, and specialized healthcare services, ensuring residents have easy access to quality medical care.
Conclusion:
Relocating to Fountain Hills, Arizona, offers a unique opportunity to embrace a serene and fulfilling lifestyle in a picturesque desert setting. With its welcoming community, diverse economy, and abundant recreational opportunities, Fountain Hills provides an ideal environment for individuals and families looking for a safe and vibrant place to call home. By considering the demographic profile, economic landscape, and essential information provided in this guide, you can make an informed decision about your relocation to Fountain Hills.