Welcome to our Glendale Relocation Guide. Find everything from real estate and relocation information, to home loans, career information, schools, insurance, apartments and rentals and... Read More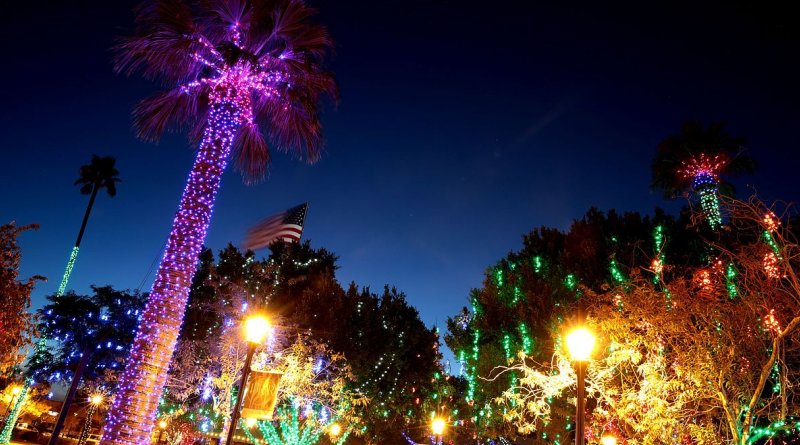 Relo Quick View
Population

249,630

Median Income

$29,126

Unemployment %

3.4%

Average Age

33.8

Male %

48.6%

Female %

51.4%

Avg Home Value

$401,285

Avg Monthly Rental

$2,029
---
 Relocating to Glendale, Arizona: Discover the Vibrant Heart of the West Valley
If you're considering relocating to Glendale, Arizona, get ready to experience the vibrant heart of the West Valley. With its rich history, diverse culture, and an array of amenities, Glendale offers a dynamic and welcoming community for individuals and families alike. In this article, we will provide you with a comprehensive guide to relocating to Glendale, including its demographic profile, economic landscape, and essential information to help you make an informed decision about your move.
Demographic Profile to Consider Relocating to Glendale:
Glendale is a thriving city located in Maricopa County, Arizona. As of the 2020 census, the population was approximately 255,000 residents. The city has a diverse population, encompassing individuals from different ethnic backgrounds and age groups. Glendale attracts a mix of families, professionals, and retirees who appreciate its friendly atmosphere and numerous amenities. The median age in Glendale is around 34 years, reflecting its appeal to individuals in various life stages.
Economic Landscape:
Glendale boasts a robust and growing economy, offering a range of employment opportunities. The city is home to a variety of industries, including healthcare, education, manufacturing, retail, and professional services. Major employers in the area include Banner Health, Arrowhead Towne Center, Glendale Community College, and the City of Glendale. Additionally, Glendale benefits from its proximity to other economic hubs in the Phoenix metropolitan area, providing further job opportunities for residents.
The cost of living in Glendale is generally lower than the national average, making it an affordable place to live. Housing costs, in particular, tend to be more affordable compared to nearby cities, offering residents the opportunity to find quality housing within their budget.
Essential Information for Relocation:
Housing: Glendale offers a variety of housing options to suit different lifestyles and budgets. The city features a mix of single-family homes, townhouses, apartments, and gated communities. The housing market in Glendale is relatively affordable compared to neighboring cities, making it an attractive option for homebuyers and renters.

Education: Glendale is served by several school districts, including the Glendale Elementary School District and the Peoria Unified School District. The area offers a range of public schools, charter schools, and private schools, ensuring that families have access to quality education for their children. Glendale is also home to Glendale Community College, providing higher education opportunities.

Recreation and Amenities: Glendale offers a wealth of recreational opportunities and amenities. The city is known for its sports and entertainment venues, including State Farm Stadium (home of the Arizona Cardinals) and Gila River Arena (home of the Arizona Coyotes). Glendale also features numerous parks, golf courses, hiking trails, shopping centers, and cultural attractions, such as the Westgate Entertainment District and the Desert Botanical Garden.

Healthcare: Glendale has a robust healthcare infrastructure, with a variety of medical facilities, clinics, and specialized services. The city is conveniently located near several hospitals and medical centers, ensuring residents have access to quality healthcare options.
Conclusion:
Relocating to Glendale, Arizona, offers a vibrant and diverse community with a thriving economy and abundant recreational opportunities. With its rich cultural heritage, affordable housing options, and convenient access to amenities, Glendale provides an attractive destination for individuals and families seeking a dynamic and welcoming place to call home. By considering