Welcome to our Kingman Relocation Guide. Find everything from real estate and relocation information, to home loans, career information, schools, insurance, apartments and rentals and... Read More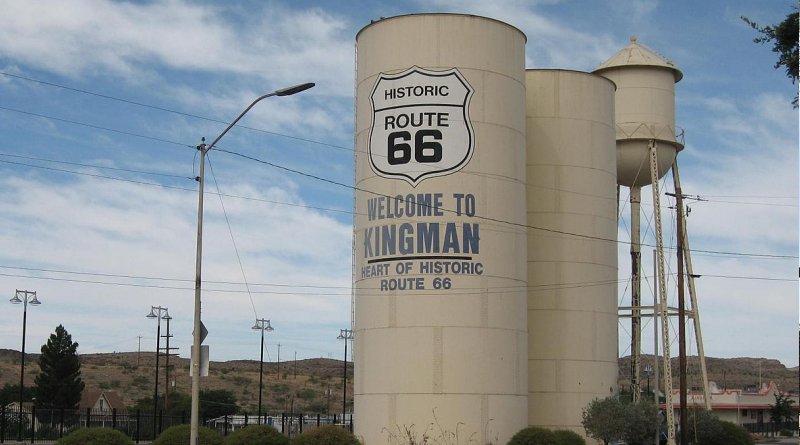 Relo Quick View
Population

33,822

Median Income

$27,092

Unemployment %

4.5%

Average Age

42.8

Male %

51.68%

Female %

48.32%

Avg Home Value

$268,393

Avg Monthly Rental

$1,400
---
Relocating to Kingman, Arizona: A Comprehensive Guide to Your New Home
Thinking about relocating to Kingman, Arizona? Look no further! Situated in Mohave County, Kingman offers a unique blend of natural beauty, small-town charm, and a strong community spirit. This article aims to provide you with a comprehensive guide to moving to Kingman, including a demographic profile, economic landscape, and other pertinent information to help you make an informed decision about your relocation.
Demographic Profile For Considering Relocating to Kingman:
Kingman is a growing city with a rich history and a diverse population. Here's an overview of the demographic profile of Kingman:
Population: According to the latest available data, Kingman has an estimated population of around 30,000 residents. The city's population has been steadily increasing, drawing individuals and families seeking a close-knit community and a slower pace of life.

Age Distribution: Kingman has a diverse age distribution, catering to individuals of various age groups. The median age in Kingman is approximately 44 years, making it an attractive location for families, professionals, and retirees alike.

Education: The city is served by the Kingman Unified School District, which provides quality education options for students of all ages. Additionally, Mohave Community College offers higher education opportunities for those seeking further studies or career advancement.
Economic Landscape:
Kingman's economy is driven by a mix of industries, offering employment opportunities for its residents. Here are some key economic factors to consider:
Major Industries: Kingman's economy is supported by sectors such as healthcare, manufacturing, retail, tourism, and transportation. The city's strategic location along major transportation routes, including Interstate 40, makes it a favorable location for logistics and distribution companies.

Job Market: The job market in Kingman is diverse, with opportunities in healthcare, education, manufacturing, hospitality, and government sectors. Major employers in the area include Kingman Regional Medical Center, Mohave County, Kingman Unified School District, and various retail establishments.

Affordability: Kingman offers a relatively affordable cost of living compared to larger cities in Arizona. Housing prices, utilities, and everyday expenses are generally more affordable, making it an enticing option for individuals seeking a balance between affordability and quality of life.
Other Pertinent Information:
In addition to the demographic and economic factors, here are a few more aspects to consider when relocating to Kingman:
Climate: Kingman experiences a high desert climate, characterized by hot summers and cool winters. Be prepared for hot temperatures during the summer months and colder temperatures during the winter, with occasional snowfall.

Recreation and Amenities: Kingman offers a range of recreational opportunities amidst its stunning natural surroundings. Outdoor enthusiasts can enjoy activities such as hiking, camping, boating, and off-roading in the nearby Hualapai Mountains, Lake Mohave, and Grand Canyon West.

Community and Events: Kingman prides itself on its strong sense of community and hosts various events and festivals throughout the year. These events bring residents together and create a welcoming and inclusive atmosphere.
Conclusion:
Relocating to Kingman, Arizona, presents an opportunity to embrace a close-knit community, enjoy a diverse economy, and immerse yourself in the natural beauty of the surrounding area. With its unique charm, affordable living, and recreational opportunities, Kingman offers a peaceful and fulfilling lifestyle for individuals and families alike