Welcome to our Lake Havasu City Relocation Guide. Find everything from real estate and relocation information, to home loans, career information, schools, insurance, apartments and rentals and... Read More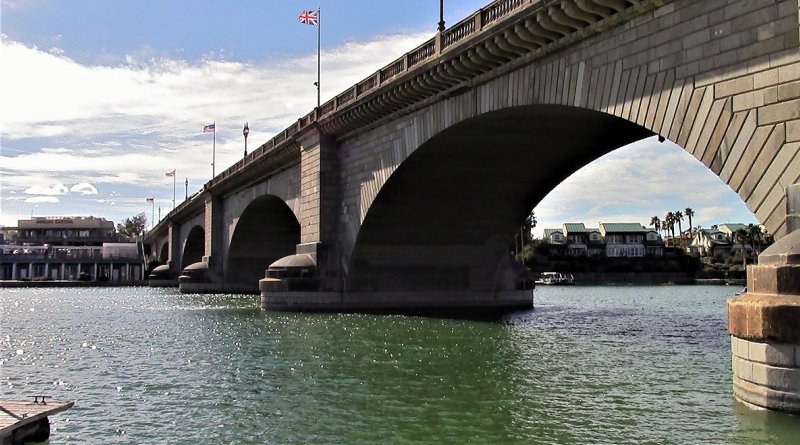 Relo Quick View
Population

58,284

Median Income

$30,022

Unemployment %

4.5%

Average Age

53.5

Male %

50.37%

Female %

49.63%

Avg Home Value

$463,155

Avg Monthly Rental

$1,966
---
Relocating to Lake Havasu City, Arizona: A Comprehensive Guide to Your New Home
Considering relocating to Lake Havasu City, Arizona? Look no further! Located on the shores of the picturesque Lake Havasu, this vibrant city offers a delightful combination of natural beauty, recreational opportunities, and a thriving community. In this article, we will provide you with a comprehensive guide to relocating to Lake Havasu City, including a demographic profile, economic landscape, and other pertinent information to help you make an informed decision about your new home.
Demographic Profile For Those Considering Relocating to Lake Havasu City:
Lake Havasu City is a popular destination known for its warm climate and attractive lifestyle. Here's an overview of the demographic profile of the city:
Population: As of the latest available data, Lake Havasu City has an estimated population of around 55,000 residents. The city has experienced steady growth over the years, attracting individuals and families seeking a resort-style living experience.

Age Distribution: Lake Havasu City has a diverse age distribution, catering to a range of residents. The median age in the city is approximately 53 years, making it an appealing place for retirees and individuals looking for a relaxed and laid-back atmosphere.

Education: Lake Havasu City is served by the Lake Havasu Unified School District, providing education options for students from kindergarten through high school. For higher education, Mohave Community College offers various programs and courses.
Economic Landscape:
Lake Havasu City's economy is driven by various sectors, offering employment opportunities for its residents. Consider the following economic factors:
Major Industries: The city's economy is supported by industries such as tourism, hospitality, retail, healthcare, and construction. The presence of Lake Havasu and the Colorado River attracts visitors and supports a thriving tourism industry.

Job Market: The job market in Lake Havasu City is diverse, with opportunities in tourism, healthcare, education, retail, and construction. Major employers in the area include Lake Havasu Unified School District, Havasu Regional Medical Center, and retail establishments catering to the tourism industry.
Cost of Living: Lake Havasu City offers a relatively affordable cost of living compared to larger cities in Arizona. Housing prices, utilities, and everyday expenses are generally reasonable, making it an attractive option for individuals seeking a comfortable lifestyle.

Other Pertinent Information:
In addition to the demographic and economic factors, here are a few more aspects to consider when relocating to Lake Havasu City:
Climate: Lake Havasu City experiences a desert climate, characterized by hot summers and mild winters. Be prepared for high temperatures during the summer months and cooler temperatures during the winter, with little rainfall throughout the year.

Recreation and Amenities: Lake Havasu City is renowned for its outdoor recreational opportunities. The city offers a wide range of water activities, including boating, fishing, and watersports on Lake Havasu. Additionally, there are numerous hiking trails, golf courses, parks, and community events to enjoy.

Community and Events: Lake Havasu City has a strong sense of community and hosts various events and festivals throughout the year. The city is particularly famous for its annual London Bridge Days and the Lake Havasu Balloon Festival, which bring both residents and visitors together in celebration.
Conclusion:
Relocating to Lake Havasu City, Arizona, offers the chance to embrace an active and relaxed lifestyle in a breathtaking natural setting. With its picturesque lake, diverse recreational opportunities and lifestyle, it is easy to see why Lake Havasu City is so popular.