Welcome to our Mesa Relocation Guide. Find everything from real estate and relocation information, to home loans, career information, schools, insurance, apartments and rentals and... Read More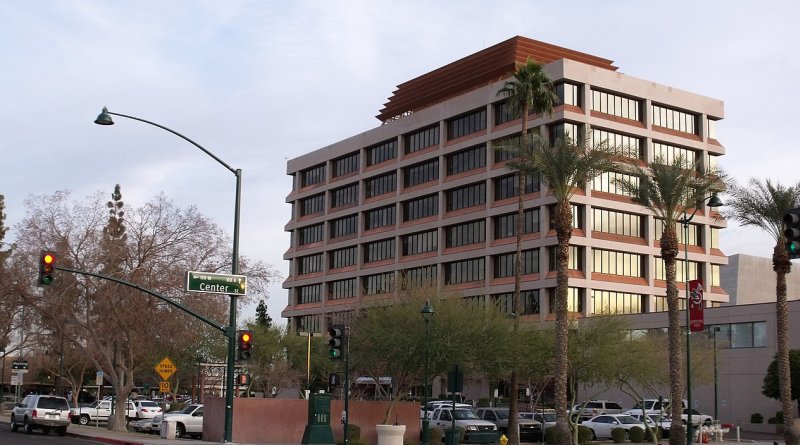 Relo Quick View
Population

509,475

Median Income

$31,649

Unemployment %

3.9%

Average Age

36.2

Male %

49.53%

Female %

50.47%

Avg Home Value

$427,790

Avg Monthly Rental

$2,025
---
Moving to Mesa, Arizona: A Comprehensive Relocation Guide
Are you considering moving to Mesa, Arizona? Known for its warm climate, vibrant culture, and diverse community, Mesa is an attractive city for individuals and families looking for a new place to call home. In this relocation guide, we will explore the demographic profile, economic opportunities, and other pertinent information to help you make an informed decision about moving to Mesa.
Demographic Profile For Those Considering Moving to Mesa:
Mesa is the third-largest city in Arizona and boasts a population of approximately 500,000 residents. The city has a diverse population, with a mix of different ethnicities and cultures. The median age in Mesa is around 36 years, making it a vibrant and dynamic city with residents of various age groups.
Economic Opportunities:
Mesa offers a thriving economy with a range of job opportunities across various industries. The city's economy is diverse, with sectors such as healthcare, education, manufacturing, aerospace, tourism, and technology playing significant roles. Some of the major employers in Mesa include Banner Health, Boeing, Mesa Public Schools, and the City of Mesa.
The cost of living in Mesa is relatively affordable compared to other cities in Arizona and the United States. Housing prices are generally lower than the national average, and there are various housing options available, including single-family homes, townhouses, and apartments.
Education and Schools:
If you have children or are planning to start a family, you'll be pleased to know that Mesa has a robust educational system. The city is served by Mesa Public Schools, one of the largest school districts in Arizona, which offers a wide range of educational programs and extracurricular activities. Mesa is also home to several private and charter schools, providing additional educational choices for families.
Higher education options are abundant in Mesa, with institutions such as Mesa Community College and Arizona State University's Polytechnic campus located in the city. These institutions offer a variety of degree programs and opportunities for lifelong learning.
Recreation and Lifestyle:
Mesa boasts a rich cultural scene and offers a wide range of recreational activities for residents of all ages. The city has numerous parks, golf courses, and hiking trails, providing ample opportunities for outdoor enthusiasts. Downtown Mesa is a hub of arts and culture, with art galleries, theaters, and museums showcasing local talent and history.
The city hosts various festivals and events throughout the year, including the Mesa Arts Festival, Arizona Celebration of Freedom, and the Mesa Music Festival. With its close proximity to the stunning natural landscapes of Arizona, such as the Superstition Mountains and Tonto National Forest, outdoor adventures are never far away.
Conclusion:
Relocating to Mesa, Arizona offers an excellent opportunity to experience a diverse and thriving community, affordable living, and a range of economic opportunities. With its diverse population, excellent schools, and abundance of recreational activities, Mesa is a city that can cater to a wide range of interests and lifestyles. Whether you are seeking career growth, a family-friendly environment, or a vibrant cultural scene, Mesa has something to offer. So, pack your bags and get ready to embark on an exciting new chapter in the sunny city of Mesa, Arizona!