Welcome to our Phoenix Relocation Guide. Find everything from real estate and relocation information, to home loans, career information, schools, insurance, apartments and rentals and... Read More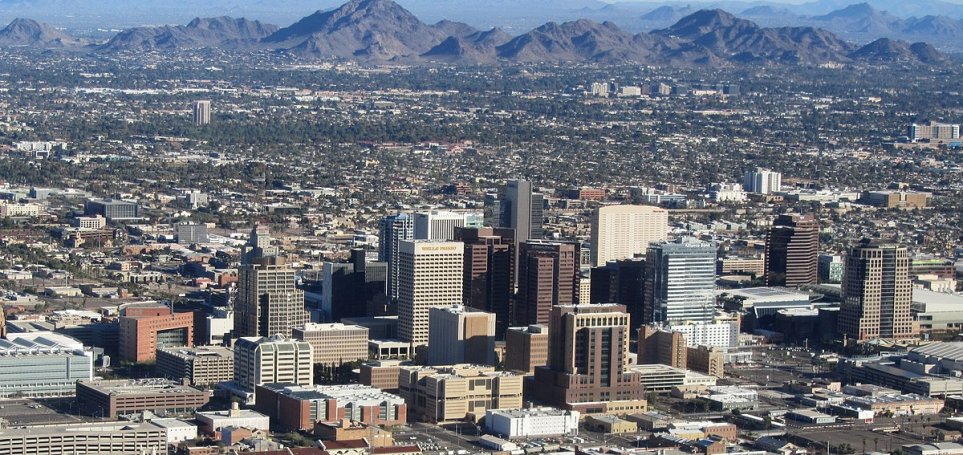 Relo Quick View
Population

1,625,000

Median Income

$31,821

Unemployment %

4.0%

Average Age

33.9

Male %

49.8%

Female %

50.2%

Avg Home Value

$412,402

Avg Monthly Rental

$2,025
---
Relocating to Phoenix, Arizona: Your Ultimate Guide
Phoenix, Arizona, often referred to as the Valley of the Sun, is a vibrant and rapidly growing city that offers a wealth of opportunities and a desirable quality of life. If you're considering relocating to Phoenix, this comprehensive guide will provide you with valuable information about the city's demographic profile, economic landscape, and other essential aspects to help you make an informed decision.
Demographic Profile For Those Relocating to Phoenix:
As the fifth-largest city in the United States, Phoenix is home to a diverse population of approximately 1.7 million residents. The city attracts people from all walks of life, representing various ethnicities, cultures, and age groups. The median age in Phoenix is around 33 years, making it a dynamic and youthful city.
Economic Opportunities:
Phoenix boasts a robust and rapidly expanding economy, driven by diverse sectors such as healthcare, education, finance, technology, tourism, and manufacturing. Major employers in the area include Banner Health, Wells Fargo, Intel, American Express, and the State of Arizona. The city's favorable business environment and low cost of doing business make it an attractive destination for entrepreneurs and professionals.
The cost of living in Phoenix is generally lower than the national average, particularly when compared to other major metropolitan areas. Housing prices are relatively affordable, and there is a wide range of housing options available, from apartments and townhouses to single-family homes. Additionally, Phoenix has a reasonable tax structure, with no state income tax.
Education and Schools:
Phoenix offers a diverse range of educational opportunities. The city is served by several school districts, including the Phoenix Union High School District and various charter and private schools. Additionally, Phoenix is home to notable higher education institutions, such as Arizona State University, University of Phoenix, and Grand Canyon University, offering a wide array of academic programs.
Recreation and Lifestyle:
Phoenix enjoys a sunny climate with mild winters, making it an ideal place for outdoor activities year-round. The city is surrounded by stunning natural beauty, including the Sonoran Desert and nearby mountain ranges, providing ample opportunities for hiking, biking, and exploring the great outdoors. Phoenix is also known for its numerous golf courses and parks, offering recreational options for residents of all ages.
The city has a vibrant arts and culture scene, with a variety of museums, galleries, and performing arts venues. Popular cultural destinations in Phoenix include the Phoenix Art Museum, Heard Museum, and the Phoenix Symphony.
Phoenix is home to a diverse culinary scene, with a wide range of restaurants offering cuisine from around the world. From upscale dining establishments to food trucks and local eateries, there is something to satisfy every palate.
Conclusion:
Relocating to Phoenix, Arizona, presents an exciting opportunity to experience a thriving city with a diverse population, strong economy, and abundant recreational and cultural offerings. With its favorable business environment, affordable cost of living, and a variety of educational opportunities, Phoenix has become a magnet for individuals and families seeking new opportunities and a high quality of life. So, get ready to embrace the warmth and energy of the Valley of the Sun as you embark on a new chapter in the vibrant city of Phoenix, Arizona.