Welcome to our Queen Creek Relocation Guide. Find everything from real estate and relocation information, to home loans, career information, schools, insurance, apartments and rentals and... Read More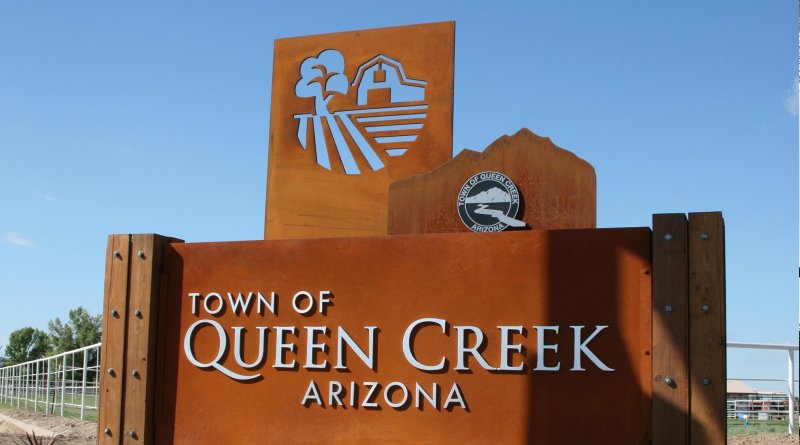 Relo Quick View
Population

66,346

Median Income

$44,092

Unemployment %

3.7%

Average Age

36.6

Male %

48.99%

Female %

51.01%

Avg Home Value

$608,928

Avg Monthly Rental

$2,350
---
Relocating to Queen Creek, Arizona: A Comprehensive Guide
If you're considering relocating to Queen Creek, Arizona, you're in for a treat. Located in Maricopa and Pinal counties, Queen Creek offers a vibrant community, stunning natural beauty, and a thriving economy. In this article, we will provide you with a comprehensive relocation guide, showcasing the town's demographic profile, economic opportunities, and other pertinent information to help you make an informed decision about moving to Queen Creek.
Queen Creek Demographic Profile:
Queen Creek has experienced significant growth over the years, attracting individuals and families from various backgrounds. Here are some key demographic insights:
Population: As of the latest available data in 2021, Queen Creek has an estimated population of approximately 52,000 residents. The town's population has been steadily increasing due to its desirable location and quality of life.
Age Distribution: Queen Creek has a relatively young population, with a median age of 32.5 years. The town is known for its family-friendly environment, making it an ideal place for raising children.
Education: Queen Creek boasts excellent educational opportunities. The town is served by the Queen Creek Unified School District, which includes highly-rated schools. Additionally, there are several private schools and charter schools in the area.
Economic Opportunities:
Queen Creek offers a diverse economy that has been steadily growing. Consider the following factors:
Job Market: The town has seen a surge in job opportunities across various sectors, including healthcare, education, retail, and hospitality. Major employers in the area include Banner Ironwood Medical Center, Queen Creek Unified School District, and Walmart.
Entrepreneurial Spirit: Queen Creek has a thriving entrepreneurial community, with numerous small businesses and startups. The town supports local businesses through initiatives and resources, making it an attractive destination for aspiring business owners.
Proximity to Employment Hubs: Queen Creek's location provides convenient access to major employment hubs in the Phoenix metropolitan area. Commuting to neighboring cities such as Chandler, Mesa, and Gilbert is relatively easy, expanding your employment options.
Quality of Life:
Queen Creek offers a high quality of life, making it an appealing place to call home. Here are some factors that contribute to the town's exceptional livability:
Outdoor Recreation: Surrounded by picturesque landscapes, Queen Creek provides ample opportunities for outdoor activities. Residents can explore the nearby San Tan Mountains Regional Park, go hiking, horseback riding, or enjoy a round of golf at one of the golf courses in the area.
Community Events and Facilities: Queen Creek hosts a variety of community events throughout the year, fostering a strong sense of community. The town also offers excellent recreational facilities, including parks, sports fields, and a community center.
Housing Market: Queen Creek's housing market offers a range of options to suit different preferences and budgets. Whether you're looking for a suburban single-family home, a townhouse, or a rental property, you'll find diverse options in the area.
Conclusion:
Relocating to Queen Creek, Arizona, presents an exciting opportunity to enjoy a thriving community, a growing economy, and a high quality of life. With its favorable demographic profile, diverse economic opportunities, and exceptional recreational options, Queen Creek offers a welcoming environment for individuals and families alike. As you embark on your relocation journey, use this guide to gain valuable insights and make an informed decision about moving to Queen Creek.