Welcome to our San Luis Relocation Guide. Find everything from real estate and relocation information, to home loans, career information, schools, insurance, apartments and rentals and... Read More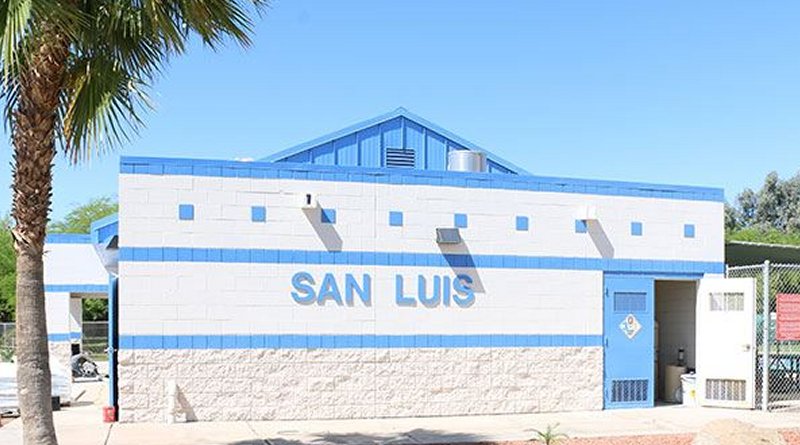 Relo Quick View
Population

37,333

Median Income

$43,630

Unemployment %

23.3%

Average Age

30.7

Male %

57.68%

Female %

42.32%

Avg Home Value

$236,973

Avg Monthly Rental

$650
---
Relocating to San Luis, Arizona: A Comprehensive Guide
If you're considering relocating to San Luis, Arizona, you're choosing a vibrant border town with a rich cultural heritage and a strong sense of community. Located in Yuma County, San Luis offers a unique blend of small-town charm and proximity to larger metropolitan areas. In this article, we will provide you with a comprehensive relocation guide, showcasing the town's demographic profile, economic opportunities, and other pertinent information to help you make an informed decision about moving to San Luis.
San Luis Demographic Profile:
San Luis is a diverse community with a growing population. Here are some key demographic insights:
Population: As of the latest available data in 2021, San Luis has an estimated population of approximately 35,000 residents. The town has experienced steady population growth in recent years, driven by its favorable location and strong agricultural and industrial sectors.
Cultural Diversity: San Luis takes pride in its rich cultural diversity. The town has a significant Hispanic population, which contributes to its vibrant cultural scene and community celebrations.
Education: San Luis is served by the Gadsden Elementary School District and the Yuma Union High School District. The town also has a branch of Arizona Western College, providing accessible higher education opportunities.
Economic Opportunities:
San Luis offers a range of economic opportunities, particularly in the agricultural and manufacturing sectors. Consider the following factors:
Agriculture: San Luis boasts a robust agricultural industry, with a focus on crop production. The town's fertile soil and favorable climate make it an ideal location for growing a variety of crops, including lettuce, wheat, melons, and citrus fruits.
Manufacturing: San Luis is home to a growing manufacturing sector, with companies specializing in industries such as metal fabrication, electronics, and automotive parts. The town's proximity to the U.S.-Mexico border facilitates cross-border trade and enhances business opportunities.
Job Market: In addition to agriculture and manufacturing, San Luis offers employment opportunities in education, healthcare, retail, and hospitality. The town's strategic location near the border also provides potential job opportunities in border security and customs.
Quality of Life:
San Luis offers a unique quality of life, combining a close-knit community with access to recreational opportunities. Here are some factors that contribute to the town's livability:
Cultural Heritage: San Luis embraces its Mexican and American cultural heritage, evident in its architecture, cuisine, and community celebrations. Residents have the opportunity to immerse themselves in a rich cultural experience.
Outdoor Recreation: The town is surrounded by beautiful desert landscapes and is in close proximity to the Colorado River. Outdoor enthusiasts can enjoy activities such as hiking, fishing, boating, and birdwatching in the nearby parks and recreational areas.
Affordable Housing: San Luis has a relatively affordable housing market, with a variety of options ranging from single-family homes to apartments and townhouses. The town offers opportunities for both homeownership and rentals, accommodating different budgets and preferences.
Conclusion:
Relocating to San Luis, Arizona, provides a unique opportunity to immerse yourself in a culturally diverse community while enjoying the benefits of a growing economy and a close-knit environment. With its diverse demographic profile, economic opportunities in agriculture and manufacturing, and a rich cultural heritage, San Luis offers a welcoming and vibrant place to call home. Use this comprehensive guide to gain valuable insights and make an informed decision about moving to San Luis.