Welcome to our Scottsdale Relocation Guide. Find everything from real estate and relocation information, to home loans, career information, schools, insurance, apartments and rentals and... Read More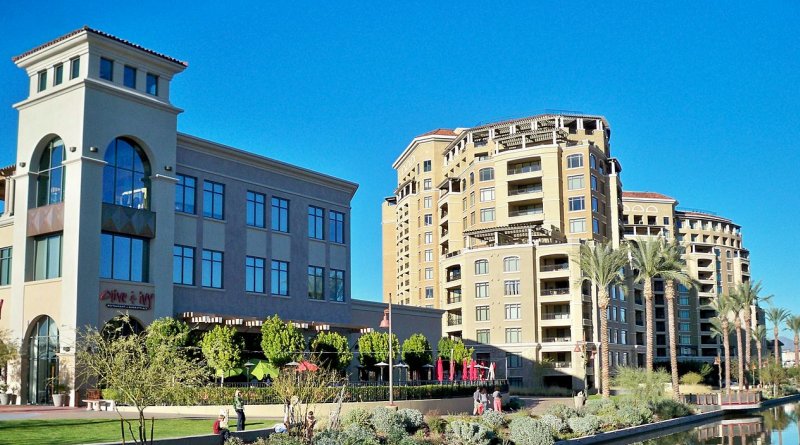 Relo Quick View
Population

242,753

Median Income

$49,294

Unemployment %

3.2%

Average Age

47.7

Male %

47.7%

Female %

52.3%

Avg Home Value

$778,208

Avg Monthly Rental

$2,995
---
Relocating to Scottsdale, Arizona: A Comprehensive Guide
If you're considering relocating to Scottsdale, Arizona, you're choosing a vibrant city known for its stunning desert landscapes, luxury lifestyle, and thriving arts and culture scene. Located in Maricopa County, Scottsdale offers a perfect blend of natural beauty, upscale amenities, and a strong sense of community. In this article, we will provide you with a comprehensive relocation guide, showcasing the city's demographic profile, economic opportunities, and other pertinent information to help you make an informed decision about moving to Scottsdale.
Demographic Profile For Relocating to Scottsdale:
Scottsdale is a diverse city with a population that reflects its cosmopolitan character. Here are some key demographic insights:
Population: As of the latest available data in 2021, Scottsdale has an estimated population of approximately 260,000 residents. The city has experienced steady growth over the years, attracting individuals from various backgrounds.
Age Distribution: Scottsdale has a relatively older population, with a median age of 48 years. The city's warm climate, high-quality healthcare facilities, and desirable retirement communities make it a popular destination for retirees.
Education: Scottsdale is served by several highly regarded school districts, including Scottsdale Unified School District and Paradise Valley Unified School District. The city is also home to prestigious educational institutions like Arizona State University's Scottsdale campus and Scottsdale Community College.
Economic Opportunities:
Scottsdale boasts a strong and diverse economy, with a range of industries contributing to its success. Consider the following factors:
Tourism and Hospitality: Scottsdale is a renowned tourist destination, attracting visitors from around the world. The city offers luxury resorts, golf courses, spas, and a vibrant nightlife, providing numerous job opportunities in the hospitality sector.
Healthcare and Biotechnology: Scottsdale has a thriving healthcare industry, with world-class medical facilities and research centers. The Mayo Clinic, HonorHealth Scottsdale Shea Medical Center, and TGen (Translational Genomics Research Institute) are prominent institutions driving the city's healthcare and biotechnology sectors.
Technology and Innovation: Scottsdale has a growing technology and innovation sector, with numerous startups and established companies in areas such as software development, cybersecurity, and e-commerce. The city fosters entrepreneurship and supports technology-driven businesses.
Quality of Life:
Scottsdale offers a high quality of life, combining natural beauty, recreational opportunities, and a vibrant cultural scene. Here are some factors that contribute to the city's exceptional livability:
Outdoor Recreation: Scottsdale is surrounded by breathtaking desert landscapes, including the McDowell Sonoran Preserve and Camelback Mountain. Residents can enjoy hiking, biking, golfing, and horseback riding amidst stunning scenery.
Arts and Culture: The city is renowned for its vibrant arts and culture scene, with numerous galleries, museums, and theaters. Scottsdale hosts major art events like the Scottsdale Arts Festival and has a thriving public art program.
Shopping and Dining: Scottsdale is a shopper's paradise, featuring upscale boutiques, designer stores, and luxury malls like Scottsdale Fashion Square. The city also offers a diverse culinary scene, with renowned restaurants and a vibrant food culture.
Conclusion:
Relocating to Scottsdale, Arizona, offers an opportunity to experience a luxurious lifestyle, surrounded by stunning natural landscapes and a thriving arts and culture scene. With its diverse demographic profile, economic opportunities in tourism, healthcare, and technology, and an exceptional quality of life, Scottsdale provides