Welcome to our Sierra Vista Relocation Guide. Find everything from real estate and relocation information, to home loans, career information, schools, insurance, apartments and rentals and... Read More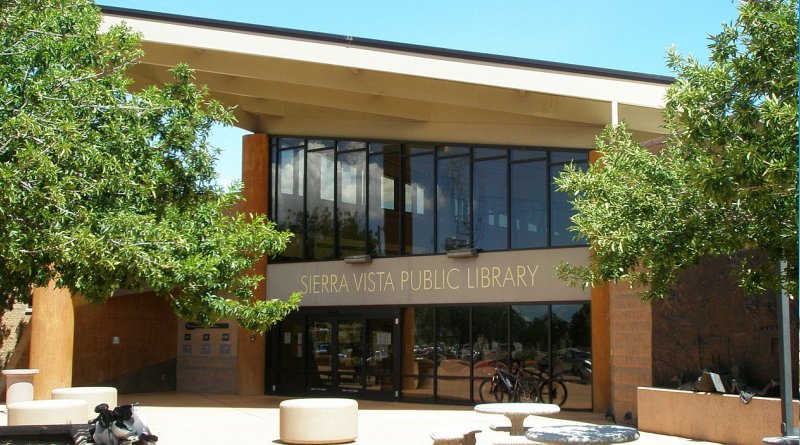 Relo Quick View
Population

45,479

Median Income

$32,757

Unemployment %

5.1%

Average Age

36.7

Male %

50.2%

Female %

49.8%

Avg Home Value

$287,952

Avg Monthly Rental

$1,372
---
Relocating to Sierra Vista, Arizona: A Comprehensive Guide
Are you considering relocating to Sierra Vista, Arizona? Known for its picturesque desert landscapes, a vibrant community, and a favorable quality of life, Sierra Vista offers a promising destination for those seeking a fresh start. In this article, we will provide you with a comprehensive relocation guide, including demographic profiles, economic insights, and other pertinent information to help you make an informed decision.
Demographic Profile For People Relocating to Sierra Vista:
Sierra Vista is located in Cochise County, southeastern Arizona, and has a population of approximately 45,000 residents. The city offers a diverse community with a mix of families, young professionals, and military personnel due to its proximity to Fort Huachuca, a U.S. Army installation. The area's demographics reflect a balance between urban amenities and a peaceful suburban lifestyle.
Economic Overview:
Sierra Vista's economy is primarily driven by the military presence, healthcare, education, and tourism industries. Fort Huachuca is a significant contributor to the local economy, employing thousands of military personnel, civilians, and contractors. The U.S. Border Patrol and other federal agencies also have a presence in the area.
The healthcare sector in Sierra Vista is robust, with several medical facilities and a regional hospital offering quality care to residents. The education sector is equally strong, with public and private schools, as well as Cochise College, providing higher education opportunities.
Sierra Vista also benefits from its proximity to tourist attractions such as Ramsey Canyon Preserve, Coronado National Memorial, and Kartchner Caverns State Park. These attractions bring visitors and contribute to the local economy, particularly through hospitality and outdoor recreation industries.
Quality of Life:
Sierra Vista offers a high quality of life, making it an attractive place to relocate. The city enjoys a mild climate with over 300 days of sunshine per year, making it ideal for outdoor activities such as hiking, golfing, and bird-watching. The surrounding natural beauty of the Huachuca Mountains and the San Pedro River Valley provides ample opportunities for exploration and relaxation.
The cost of living in Sierra Vista is relatively affordable compared to other parts of Arizona and the nation as a whole. Housing options include a mix of single-family homes, townhouses, and apartments, catering to various budgets and preferences.
Sierra Vista boasts a strong sense of community with numerous social and cultural events throughout the year. The city hosts festivals, art shows, farmers markets, and live performances, ensuring there is always something to do and enjoy.
Education:
Sierra Vista is served by the Sierra Vista Unified School District, which includes a range of public schools offering quality education from pre-kindergarten to high school. Additionally, the city has private and charter school options available. For higher education, Cochise College offers associate degree programs and vocational training courses.
Conclusion:
Relocating to Sierra Vista, Arizona, offers a variety of advantages, including a diverse community, a robust economy, and a high quality of life. The city's proximity to Fort Huachuca, natural beauty, and affordable cost of living make it an attractive destination for individuals and families seeking a fresh start. Whether you're looking for career opportunities, outdoor adventures, or a welcoming community, Sierra Vista has something to offer.