Welcome to our Sun City West Relocation Guide. Find everything from real estate and relocation information, to home loans, career information, schools, insurance, apartments and rentals and... Read More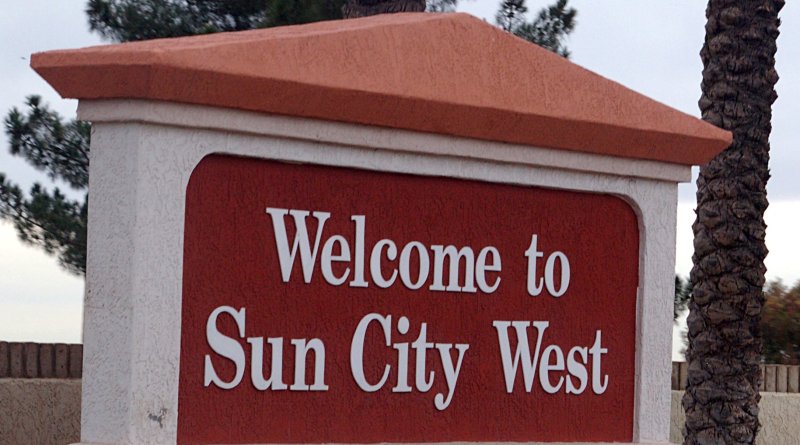 Relo Quick View
Population

26,043

Median Income

$31,431

Unemployment %

4.7%

Average Age

75.3

Male %

45.44%

Female %

54.56%

Avg Home Value

$393,202

Avg Monthly Rental

$2,100
---
Relocating to Sun City West, Arizona: A Comprehensive Guide
If you're considering relocating to Sun City, Arizona, you will find that Sun City West is a planned retirement community located in Maricopa County, Arizona, adjacent to its sister community, Sun City. Developed by Del Webb in 1978, Sun City West offers an active adult lifestyle for individuals aged 55 and older. With its beautiful surroundings, extensive amenities, and a strong sense of community, Sun City West has become a popular destination for retirees seeking a vibrant and fulfilling retirement experience.
Demographic Profile For Relocating to Sun City West:
Sun City West is a highly sought-after retirement community, known for its age-restricted housing and active adult lifestyle. The community has a population of approximately 27,000 residents, all of whom must meet the age requirement to live in the community. Sun City West attracts retirees from across the country who are looking for a welcoming and engaging community to enjoy their retirement years.
Housing and Amenities:
Sun City West offers a variety of housing options to suit different preferences and budgets. The community features single-family homes, patio homes, and townhouses, with a range of floor plans and architectural styles available. Many homes in Sun City West feature desirable amenities such as golf course views, private pools, and well-maintained landscaping.
The community boasts an impressive range of amenities and recreational facilities. Golf enthusiasts can enjoy numerous golf courses, some of which are open to the public and offer challenging fairways and stunning views. Sun City West also offers fitness centers, swimming pools, tennis courts, pickleball courts, and walking trails for residents to stay active and engaged. The community has a variety of clubs and organizations catering to various interests such as arts and crafts, card games, dance, and social groups.
Healthcare and Services:
Sun City West provides convenient access to healthcare facilities and services. The Banner Del E. Webb Medical Center, located nearby, offers comprehensive medical care, including emergency services, specialized treatments, and outpatient services. Additionally, residents have access to various healthcare providers, clinics, and pharmacies in the surrounding area.
Local Economy:
While Sun City West is primarily a residential community, its proximity to the Phoenix metropolitan area offers residents access to a wide range of employment and entertainment opportunities. Many retirees in Sun City West continue to work part-time or engage in volunteer activities within the local community. The Phoenix metro area features diverse industries such as healthcare, education, technology, tourism, and finance, providing options for those interested in part-time employment or volunteer work.
Conclusion:
Sun City West, Arizona, is a renowned retirement community that caters to the active adult lifestyle. With its age-restricted housing, extensive amenities, and strong sense of community, Sun City West offers retirees a fulfilling and enjoyable retirement experience. Whether residents are interested in golfing, staying active, pursuing hobbies, or socializing, Sun City West provides a welcoming environment with abundant opportunities for engagement and leisure.