Welcome to our Tempe Relocation Guide. Find everything from real estate and relocation information, to home loans, career information, schools, insurance, apartments and rentals and... Read More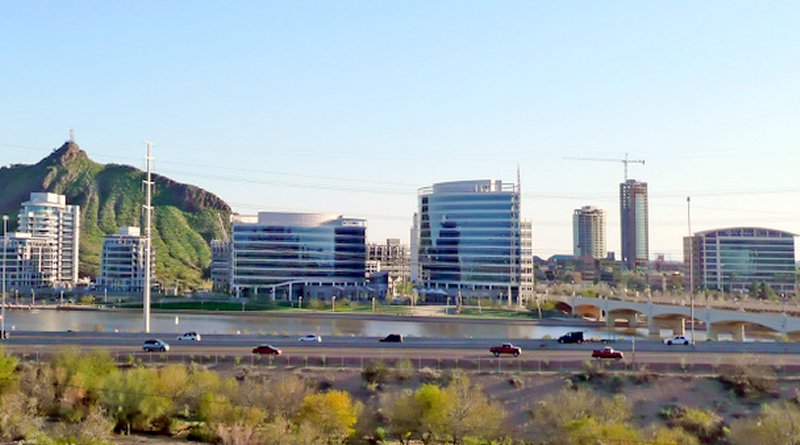 Relo Quick View
Population

184,118

Median Income

$31,926

Unemployment %

3.9%

Average Age

29.8

Male %

52.6%

Female %

47.4%

Avg Home Value

$467,976

Avg Monthly Rental

$2,225
---
Relocating to Tempe, Arizona: Discovering a Vibrant City of Opportunity
If you're considering relocating to Arizona, the city of Tempe should be on your radar. Known for its lively atmosphere, thriving job market, and a wide range of recreational activities, Tempe offers a unique blend of urban amenities and natural beauty. In this article, we will provide you with a comprehensive relocation guide to Tempe, including demographic profiles, economic insights, and other pertinent information to assist you in making an informed decision about your move.
Demographic Profileto Consider Before Relocating to Tempe:
Tempe is a diverse and dynamic city with a population of approximately 184,118 residents. With a median age of 29.8 years, the city attracts a mix of young professionals, families, and students. Tempe's population is culturally diverse, with a vibrant arts and music scene that reflects its inclusive and creative community.
Cost of Living:
The cost of living in Tempe is slightly higher than the national average but remains lower than many major cities in Arizona. Housing costs, including apartments and single-family homes, can vary depending on the neighborhood. However, Tempe's convenient location and amenities make it a worthwhile investment for many residents.
Economy and Job Market:
Tempe boasts a robust economy driven by various sectors, including education, healthcare, technology, and manufacturing. The city is home to Arizona State University, a renowned institution that contributes significantly to the local economy. Other major employers in Tempe include companies like State Farm, Wells Fargo, and Amazon. The job market in Tempe is competitive, offering a wide array of opportunities across industries.
Education and Schools:
Tempe is proud to be home to Arizona State University (ASU), which consistently ranks as one of the top public universities in the United States. ASU offers a wide range of academic programs and research opportunities. Additionally, Tempe has excellent public and private schools at all grade levels, ensuring quality education options for families moving to the area.
Recreation and Lifestyle:
Tempe offers an active and vibrant lifestyle with a plethora of recreational opportunities. The city is renowned for its outdoor spaces, including Tempe Town Lake, Papago Park, and South Mountain Park, which provide hiking, biking, and boating activities. Tempe also features a lively downtown area with unique shops, restaurants, and a vibrant nightlife scene.
Cultural Attractions:
Tempe is a cultural hub, offering a diverse range of art galleries, theaters, and museums. The ASU Gammage Auditorium hosts Broadway productions, while the Tempe Center for the Arts showcases local talent and visual arts exhibitions. The city also hosts numerous festivals and events throughout the year, including the Tempe Festival of the Arts and the Tempe Town Lake Fourth of July celebrations.
Transportation and Commuting:
Tempe benefits from excellent transportation infrastructure, making commuting and getting around the city convenient. The Valley Metro Light Rail system connects Tempe to other key areas in the Phoenix metropolitan area, providing an efficient and eco-friendly mode of transportation. The city also has an extensive network of bike lanes and pedestrian-friendly paths.
Conclusion:
Relocating to Tempe, Arizona, offers a vibrant and culturally rich experience. With its diverse population, thriving job market, and abundance of recreational activities, Tempe provides an ideal balance between work and play. By considering the demographic profile, economic insights, and other pertinent information outlined in this relocation guide, you can see why Tempe is such a popular relocation destination.