Welcome to our Tucson Relocation Guide. Find everything from real estate and relocation information, to home loans, career information, schools, insurance, apartments and rentals and... Read More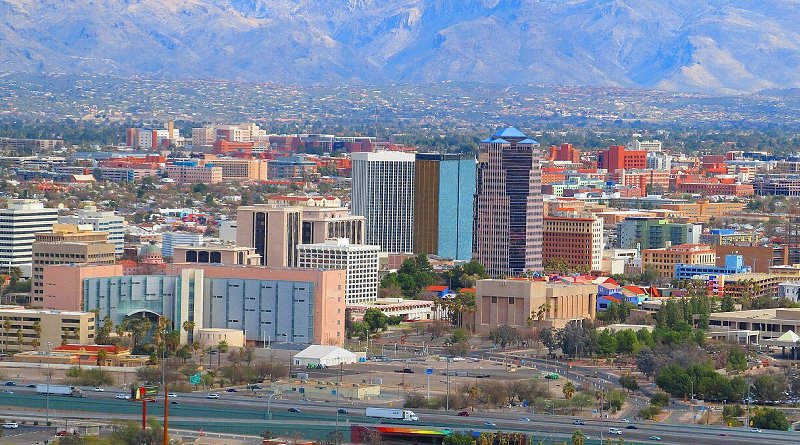 Relo Quick View
Population

543,242

Median Income

$25,272

Unemployment %

4.4%

Average Age

34.2

Male %

49.66%

Female %

50.34%

Avg Home Value

$321,809

Avg Monthly Rental

$1,550
---
Relocating to Tucson, Arizona: Embracing the Rich Culture and Natural Beauty
If you're seeking a city that seamlessly combines a rich cultural heritage with stunning natural landscapes, look no further than Tucson, Arizona. Nestled in the Sonoran Desert and surrounded by majestic mountains, Tucson offers a unique blend of history, art, outdoor adventures, and a thriving community. In this article, we will provide you with a comprehensive relocation guide to Tucson, including demographic profiles, economic insights, and other pertinent information to help you make an informed decision about .relocating to Tucson
Demographic Profile to Consider When Relocation to Tucson :
Tucson is Arizona's second-largest city and home to approximately 543,242 residents. The city has a diverse population, with a rich blend of cultures and backgrounds. Tucson is known for its warm and welcoming atmosphere, attracting a mix of families, retirees, and young professionals. The median age in Tucson is 34.2 years, making it a vibrant and multi-generational community.
Cost of Living:
One of the significant advantages of relocating to Tucson is its affordable cost of living. Housing prices in Tucson are generally lower compared to other major cities in Arizona, making it an attractive option for homeownership. The city offers a range of housing choices, including single-family homes, apartments, and townhouses, catering to various budgets and preferences. Additionally, everyday expenses such as groceries, transportation, and healthcare are typically lower compared to national averages.
Economy and Job Market:
Tucson has a diverse economy with several thriving industries. The city is home to the University of Arizona, which contributes significantly to research, education, and healthcare sectors. Tucson's economy also encompasses aerospace and defense, healthcare, technology, tourism, and the arts. Major employers in the area include Raytheon Missiles & Defense, Tucson Medical Center, and Davis-Monthan Air Force Base. The job market in Tucson offers a range of career opportunities for professionals in various fields.
Education and Schools:
Tucson is proud to be home to the University of Arizona (UA), a top-tier research institution renowned for its academic programs. UA provides a wide range of undergraduate and graduate degrees across disciplines. The city also offers excellent public and private schools, as well as charter and magnet schools, ensuring quality education options for families moving to Tucson.
Recreation and Outdoor Activities:
Tucson's natural beauty and pleasant climate make it an outdoor enthusiast's paradise. The city is surrounded by five mountain ranges, including the Santa Catalina Mountains and the Tucson Mountains, offering numerous opportunities for hiking, biking, and rock climbing. Tucson is also known for its world-class golf courses and boasts over 300 days of sunshine each year, perfect for outdoor activities and exploring the nearby Saguaro National Park.
Cultural Attractions:
Tucson is rich in history and culture, with a vibrant arts and music scene. The city is home to numerous galleries, museums, and theaters, including the Tucson Museum of Art, the Arizona-Sonora Desert Museum, and the historic Fox Tucson Theatre. Tucson's diverse cultural heritage is celebrated through festivals and events such as the Tucson Gem and Mineral Show and the All Souls Procession.
Healthcare Facilities:
Access to quality healthcare is an essential consideration when relocating. Tucson is well-equipped with healthcare facilities, including hospitals, medical centers, and specialized clinics. The city is home to several renowned healthcare providers, such as Banner – University Medical Center Tucson and Tucson Medical Center, ensuring residents have access to comprehensive medical services and specialized care.
Transportation and Commuting:
Tucson offers a well-connected transportation infrastructure, making commuting and getting around the city convenient. The Tucson International Airport provides air travel options to domestic and international destinations. The city has an extensive network of highways and roads, making it easy to navigate within Tucson and connect to neighboring areas. Additionally, Tucson has a public transportation system, Sun Tran, which operates buses throughout the city.
Climate:
Tucson enjoys a warm desert climate characterized by hot summers and mild winters. The city experiences plenty of sunshine, making it an ideal destination for those who appreciate a sunny and dry climate. Winters are generally mild, with temperatures rarely dropping below freezing. However, it's important to be prepared for the summer heat, as temperatures can soar above 100 degrees Fahrenheit.
Community and Lifestyle:
Tucson is known for its strong sense of community and diverse neighborhoods. The city offers a range of cultural, recreational, and social activities to suit various interests. Whether you're exploring the vibrant downtown area with its unique shops and restaurants, attending community events and festivals, or immersing yourself in the local arts and music scene, Tucson provides a vibrant and inclusive lifestyle for its residents.
Conclusion:
Relocating to Tucson, Arizona, promises an enriching experience filled with cultural heritage, breathtaking natural beauty, and a thriving community. With its diverse population, affordable cost of living, robust economy, and abundant recreational opportunities, Tucson offers a high quality of life for individuals and families alike. By considering the demographic profile, economic insights, and other pertinent information outlined in this relocation guide, you can make an informed decision and embark on a new and exciting chapter in the vibrant city of Tucson.