Welcome to our Bentonville Relocation Guide. Find everything from real estate and relocation information, to home loans, career information, schools, insurance, apartments and rentals and... Read More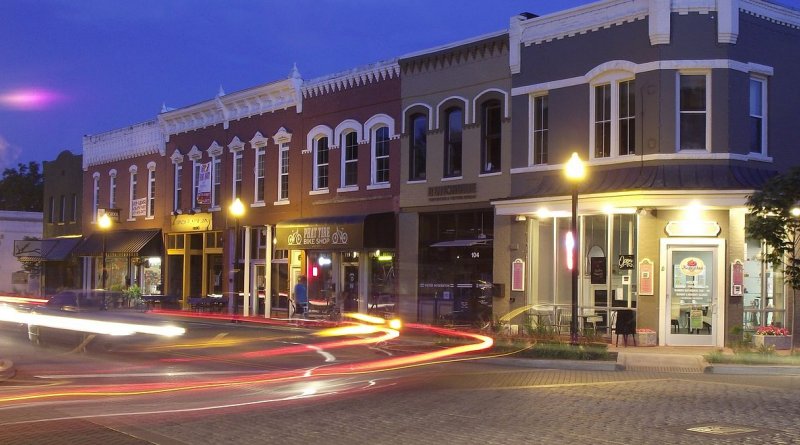 Relo Quick View
Population

56,734

Median Income

$45,592

Unemployment %

2.1%

Average Age

32.0

Male %

52.11%

Female %

47.89%

Avg Home Value

$435,124

Avg Monthly Rental

$2,015
---
Relocating to Bentonville, Arkansas: A Vibrant City with Endless Opportunities
Are you considering relocating to Bentonville, Arkansas? Get ready to immerse yourself in a city that offers a vibrant community, a thriving economy, and a wealth of opportunities. From its rich cultural scene to its strong job market, Bentonville has something for everyone. This article serves as your comprehensive relocation guide, providing you with essential demographic, economic, and other pertinent information to help you make an informed decision about moving to Bentonville.
Understanding Bentonville's Demographic Profile:
Bentonville, with a population of approximately 56,734, is a diverse and growing city. It is known for its friendly residents and a welcoming atmosphere. The city attracts a mix of families, young professionals, and entrepreneurs, contributing to a dynamic community. The median age in Bentonville is 32, reflecting a balance between different age groups.
Economic Opportunities to Consider When Relocating to Bentonville:
Bentonville is a hub for business and entrepreneurship, primarily due to the presence of the multinational retail corporation Walmart, which has its headquarters in the city. This has created a robust job market and a thriving economy. Bentonville also attracts businesses in sectors such as healthcare, technology, and education. Major employers in the area include Walmart, Tyson Foods, J.B. Hunt Transport Services, and many others, providing a variety of career opportunities.
Cost of Living to Consider When Relocating to Bentonville:
While Bentonville offers a high quality of life, it also maintains an affordable cost of living. The overall cost of housing, utilities, transportation, and groceries in Bentonville is 8% lower than the national average. The city provides a range of housing options, from apartments to family homes, catering to diverse budgets and lifestyles.
Education and Healthcare:
Bentonville is served by the Bentonville School District, known for its strong academic programs and commitment to student success. The district offers a variety of educational opportunities, including public, private, and charter schools, ensuring that families have options to meet their children's needs. In terms of healthcare, Bentonville boasts excellent medical facilities, including hospitals, clinics, and specialized healthcare centers, providing comprehensive care for residents.
Recreation and Cultural Attractions:
Bentonville offers a plethora of recreational activities and cultural attractions. The city is home to Crystal Bridges Museum of American Art, a world-class museum featuring stunning artwork and beautiful nature trails. The Razorback Regional Greenway, a 36-mile trail system, provides opportunities for outdoor activities like biking, jogging, and walking. Bentonville also hosts various community events, festivals, and live performances throughout the year, fostering a vibrant cultural scene.
Community and Quality of Life:
Bentonville prides itself on its strong sense of community and quality of life. The city promotes a family-friendly environment with safe neighborhoods, excellent parks, and recreational facilities. Residents have access to modern amenities, including shopping centers, restaurants, and entertainment options. The community actively engages in local initiatives, ensuring a high standard of living for all.
Conclusion:
Relocating to Bentonville, Arkansas, opens doors to endless opportunities and a high-quality lifestyle. With its diverse community, thriving economy, excellent educational institutions, healthcare facilities, and a plethora of recreational and cultural attractions