Welcome to our Cabot Relocation Guide. Find everything from real estate and relocation information, to home loans, career information, schools, insurance, apartments and rentals and... Read More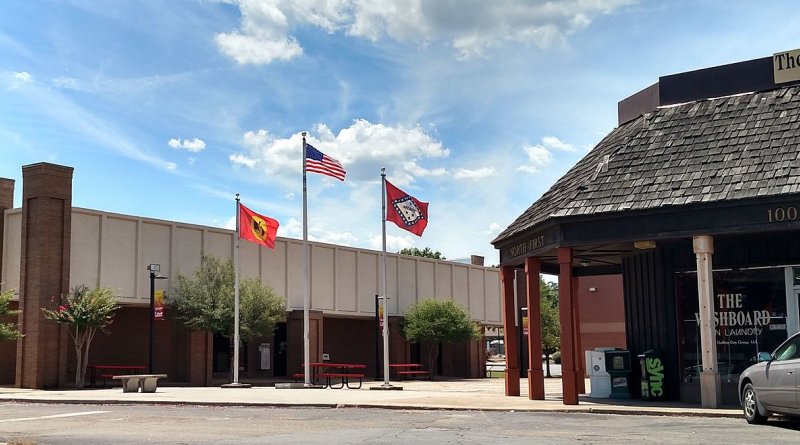 Relo Quick View
Population

26,655

Median Income

$31,929

Unemployment %

2.3%

Average Age

35.1

Male %

49.2%

Female %

50.8%

Avg Home Value

$227,035

Avg Monthly Rental

$936
---
Relocating to Cabot, Arkansas: Discovering the Charms of a Welcoming Community
If you're considering relocating to Cabot, Arkansas, get ready to experience the warmth of a close-knit community and the charm of small-town living. Located in the heart of central Arkansas, Cabot offers a welcoming atmosphere, affordable cost of living, and a range of amenities. This article serves as your comprehensive relocation guide, providing you with essential demographic, economic, and other pertinent information to help you make an informed decision about moving to Cabot.
Demographic Profile For Those Relocating to Cabot:
Cabot has a population of approximately 26,655, making it a tight-knit community with a strong sense of community pride. The city is known for its friendly residents and a family-oriented atmosphere. Cabot attracts a mix of families, professionals, and retirees, contributing to a diverse and vibrant community. The median age in Cabot is 35.1, reflecting a balance between different age groups.
Economic Opportunities in Cabot:
Cabot's economy is diverse, with opportunities in various sectors. The city has a growing job market, including industries such as education, healthcare, retail, and manufacturing. Cabot is also conveniently located near the Little Rock metropolitan area, expanding employment opportunities for residents. Major employers in the area include Cabot Public Schools, Wilson-Bennett Technology, and others, providing a range of job options.
Cost of Living:
One of the appealing aspects of relocating to Cabot is its affordable cost of living. The overall cost of housing, utilities, transportation, and groceries in Cabot is 6% lower than the national average. The city offers a variety of housing options, from single-family homes to apartments, catering to different budgets and preferences.
Education and Healthcare:
Cabot is served by the Cabot School District, known for its strong academic programs and dedicated teachers. The district offers a range of educational opportunities, including public schools and private institutions. For higher education, Cabot residents have easy access to colleges and universities in the nearby Little Rock area.
When it comes to healthcare, Cabot provides access to quality medical facilities and healthcare services. The city is home to [mention healthcare facilities], ensuring that residents have convenient healthcare options.
Recreation and Outdoor Activities:
Cabot offers a variety of recreational activities and outdoor spaces for residents to enjoy. The city maintains several parks, trails, and sports facilities, providing opportunities for hiking, biking, picnicking, and sports activities. Nearby Greystone Country Club offers golfing enthusiasts a beautiful course to enjoy. The surrounding natural areas, such as Greers Ferry Lake and Pinnacle Mountain State Park, provide additional opportunities for outdoor adventures.
Community Events and Culture:
Cabot residents take pride in their community and actively participate in local events and festivals. The city hosts various community gatherings, parades, and seasonal celebrations throughout the year, fostering a strong sense of belonging. Cabot also offers cultural attractions, including local theaters, museums, and art galleries, showcasing the talents of local artists.
Conclusion:
Relocating to Cabot, Arkansas, offers the opportunity to become part of a welcoming community and enjoy the benefits of small-town living. With its friendly residents, diverse economic opportunities, affordable cost of living, excellent education and healthcare options, and a range of recreational activities, Cabot provides a quality lifestyle. Prepare to embrace the community spirit and create lasting memories in your new home in Cabot