Welcome to our Fayetteville Relocation Guide. Find everything from real estate and relocation information, to home loans, career information, schools, insurance, apartments and rentals and... Read More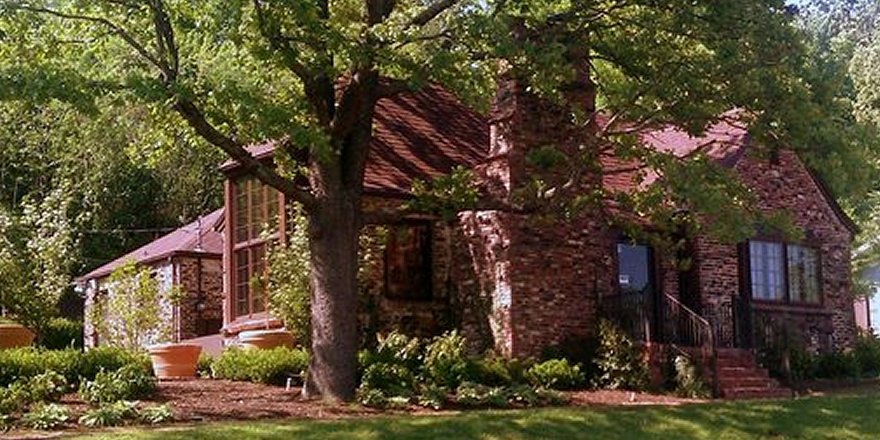 Relo Quick View
Population

95,230

Median Income

$27,871

Unemployment %

2.3%

Average Age

27.7

Male %

49.98%

Female %

50.02%

Avg Home Value

$338,895

Avg Monthly Rental

$1,799
---
Relocating to Fayetteville, Arkansas: Discover the Dynamic City Nestled in the Ozarks
If you're considering relocating to Fayetteville, Arkansas, get ready to experience the perfect blend of natural beauty, cultural vibrancy, and a strong sense of community. Located in the heart of the Ozarks, Fayetteville offers a unique combination of small-town charm and urban amenities. This article serves as your comprehensive relocation guide, providing you with essential demographic, economic, and other pertinent information to help you make an informed decision about moving to Fayetteville.
Demographic Profile to Consider if Relocating to Fayetteville:
Fayetteville is a diverse and rapidly growing city with a population of approximately 95,230. The city is known for its friendly and welcoming residents. Fayetteville attracts a mix of families, young professionals, and students, creating a dynamic and inclusive community. The median age in Fayetteville is 27.7, reflecting a balance between different age groups.
Economic Opportunities in Fayetteville:
Fayetteville boasts a robust and diverse economy. The city is home to several major employers, including the University of Arkansas, Walmart, Tyson Foods, and other prominent companies. The presence of these institutions has contributed to the growth of technology, healthcare, education, and retail sectors in the area. Fayetteville offers a range of employment opportunities and entrepreneurial prospects.
Cost of Living:
While Fayetteville offers a high quality of life, it also maintains a relatively affordable cost of living. The overall cost of housing, utilities, transportation, and groceries in Fayetteville is 9% lower than the national average. The city provides a variety of housing options, from historic homes to modern apartments, catering to different budgets and preferences.
Education and Healthcare:
Fayetteville is home to the University of Arkansas, a renowned educational institution offering a wide range of academic programs. The city also has highly regarded public and private schools, ensuring quality education for students of all ages. In terms of healthcare, Fayetteville offers access to excellent medical facilities, hospitals, clinics, and specialized healthcare centers, ensuring residents receive top-quality care.
Recreation and Outdoor Activities:
Fayetteville is a haven for outdoor enthusiasts. The city is surrounded by the Ozark Mountains, providing breathtaking natural landscapes and a wealth of recreational opportunities. Residents can explore numerous hiking and biking trails, enjoy water activities in nearby lakes and rivers, and take advantage of beautiful parks and gardens. Fayetteville also hosts a variety of cultural and sporting events, including live music performances, art festivals, and college sports.
Arts, Culture, and Community Engagement:
Fayetteville embraces its arts and cultural scene. The city is home to art galleries, theaters, and music venues, showcasing local talent and attracting renowned artists. Residents actively participate in community events, farmers' markets, and festivals, fostering a strong sense of community and connection. Additionally, Fayetteville prioritizes sustainability and green initiatives, making it an environmentally conscious and progressive city.
Conclusion:
Relocating to Fayetteville, Arkansas, offers an exceptional living experience with its stunning natural surroundings, diverse economy, affordable cost of living, excellent educational institutions, access to healthcare, and a vibrant cultural scene. Whether you're seeking outdoor adventures, career opportunities, or a close-knit community, Fayetteville has it all. Prepare to embrace the beauty of the Ozarks, immerse yourself in a thriving community, and create lasting memories in your new home in Fayetteville.