Welcome to our Fort Smith Relocation Guide. Find everything from real estate and relocation information, to home loans, career information, schools, insurance, apartments and rentals and... Read More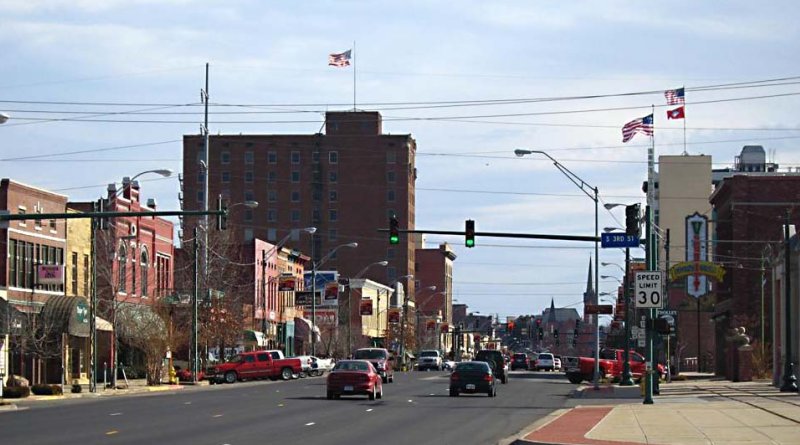 Relo Quick View
Population

89,576

Median Income

$25,930

Unemployment %

3.4%

Average Age

36.7

Male %

48.6%

Female %

51.4%

Avg Home Value

$172,861

Avg Monthly Rental

$795
---
Your Comprehensive Relocation Guide: Moving to Fort Smith, Arkansas
Considering relocating to Fort Smith, Arkansas? Look no further! This comprehensive relocation guide will provide you with a wealth of information about this vibrant city, including its demographic profile, economic opportunities, and everything else you need to know before making the move. Whether you're drawn to the city's rich history, affordable living, or thriving community, Fort Smith offers a wonderful place to call home.
Demographic Profile for Considering Relocating to Fort Smith:
Fort Smith, located in Sebastian County, is the second-largest city in Arkansas. As of the 2020 census, it had an estimated population of approximately 87,845 residents. The city boasts a diverse community, with a mix of cultures and backgrounds. The median age in Fort Smith is around 36 years, making it an attractive destination for families, professionals, and retirees alike.
Cost of Living:
One of the key advantages of relocating to Fort Smith is its affordable cost of living. The city consistently ranks well below the national average in terms of housing, transportation, healthcare, and other essential expenses. Whether you're buying or renting a home, Fort Smith offers a range of affordable options to suit your needs.
Economic Opportunities:
Fort Smith's economy is diverse and robust, with several sectors contributing to its growth. The city has a strong manufacturing presence, encompassing industries such as automotive, aerospace, and food processing. Additionally, healthcare, education, and retail sectors also provide significant employment opportunities. Major employers in the area include Mercy Fort Smith, Baldor Electric Company, and the University of Arkansas at Fort Smith.
Education and Schools:
If you have children or are planning to pursue higher education, Fort Smith offers excellent educational institutions. The Fort Smith Public School District operates numerous elementary, middle, and high schools, providing quality education to students. The city is also home to the University of Arkansas at Fort Smith, which offers a wide range of undergraduate and graduate programs.
Recreation and Cultural Attractions:
Fort Smith is steeped in rich history and offers a variety of recreational and cultural attractions. The city is known for its beautiful parks, including the award-winning Riverfront Park, which hosts numerous events throughout the year. The Fort Smith National Historic Site preserves the region's history and offers guided tours, while the Fort Smith Museum of History provides insight into the city's past. Additionally, residents can enjoy outdoor activities such as hiking, fishing, and boating in the nearby Ozark Mountains and the Arkansas River.
Climate:
Fort Smith experiences a humid subtropical climate, characterized by hot summers and mild winters. Summers are typically hot and humid, with temperatures averaging in the upper 80s to low 90s Fahrenheit. Winters are generally mild, with temperatures averaging in the 40s to 50s Fahrenheit. The city receives a moderate amount of rainfall throughout the year.
Conclusion:
Relocating to Fort Smith, Arkansas, offers a unique blend of affordability, economic opportunities, and a welcoming community. With its diverse population, strong job market, and rich cultural heritage, Fort Smith is an excellent choice for those seeking a high quality of life. From its affordable cost of living to its historical sites and recreational attractions, Fort Smith has something to offer everyone. So, if you're considering a move, pack your bags and get ready to embark on an exciting new chapter in the welcoming city of Fort Smith.