Welcome to our Jacksonville Relocation Guide. Find everything from real estate and relocation information, to home loans, career information, schools, insurance, apartments and rentals and... Read More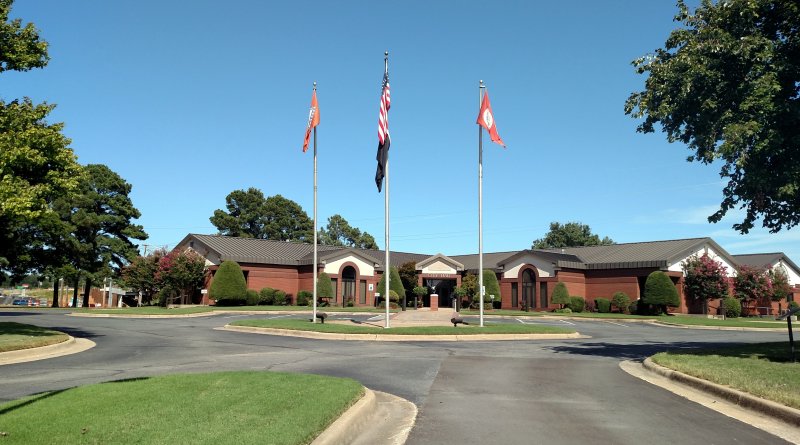 Relo Quick View
Population

29,385

Median Income

$28,368

Unemployment %

2.7%

Average Age

33.5

Male %

48.6%

Female %

51.4%

Avg Home Value

$148,571

Avg Monthly Rental

$975
---
Discovering the Charm of Jacksonville, Arkansas: A Comprehensive Relocation Guide
If you're considering relocating to Jacksonville, Arkansas, you're in for a delightful experience. This comprehensive relocation guide will provide you with valuable information about this charming city, including its demographic profile, economic opportunities, and other pertinent details to help you make an informed decision about relocating. Whether you're attracted to Jacksonville's small-town atmosphere, natural beauty, or proximity to larger cities, this guide will help you navigate your way through your new home.
Demographic Profile to Consider Relocating to Jacksonville:
Jacksonville, located in Pulaski County, Arkansas, is a vibrant city with a population of approximately 29,000 residents. The city is known for its diverse community, welcoming residents from various backgrounds. The median age in Jacksonville is around 32 years, making it an attractive destination for young professionals, families, and individuals seeking a close-knit community.
Cost of Living:
One of the appealing aspects of moving to Jacksonville is its affordable cost of living. Housing, transportation, healthcare, and daily expenses are generally lower compared to national averages. Whether you choose to rent or buy a home, Jacksonville offers a range of affordable options to suit different budgets.
Economic Opportunities:
Jacksonville's economy is diverse, offering residents a variety of employment opportunities. The city is home to Little Rock Air Force Base, which serves as a major employer and contributes significantly to the local economy. Additionally, the manufacturing, healthcare, retail, and education sectors also provide job prospects. Jacksonville is located within commuting distance of downtown Little Rock, opening up even more employment opportunities.
Education and Schools:
For families with children, Jacksonville provides access to quality education. The Jacksonville North Pulaski School District serves the community, offering a range of educational programs from elementary to high school. The district is committed to providing a well-rounded education for students. Higher education options are also available in the nearby area, including colleges and universities in Little Rock.
Recreation and Amenities:
Jacksonville boasts a variety of recreational activities and amenities for residents to enjoy. The city has several parks and green spaces where you can relax, have a picnic, or enjoy outdoor activities. Dupree Park, Cook's Landing Park, and the Arkansas Game and Fish Commission's Shooting Range are popular destinations for outdoor enthusiasts. Additionally, you can explore the nearby Greystone Country Club for golfing and other recreational activities.
Community Events and Attractions:
Jacksonville hosts a range of community events and attractions throughout the year, fostering a sense of community and providing entertainment for residents. The annual Jacksonville FestiVille celebrates the city's heritage and features live music, food vendors, and fun activities for all ages. The Jacksonville Museum of Military History is a must-visit for history buffs, offering exhibitions and artifacts that showcase the region's military heritage.
Conclusion About Relocating to Jacksonville:
Relocating to Jacksonville, Arkansas, offers a small-town charm with access to big-city amenities. With its affordable cost of living, diverse community, and a range of recreational activities, Jacksonville provides an attractive living environment. The city's strong economy, quality education, and community events make it an ideal destination for individuals and families alike. So, if you're considering a move, get ready to embrace the friendly atmosphere and enjoy all that Jacksonville has to offer.