Welcome to our Little Rock Relocation Guide. Find everything from real estate and relocation information, to home loans, career information, schools, insurance, apartments and rentals and... Read More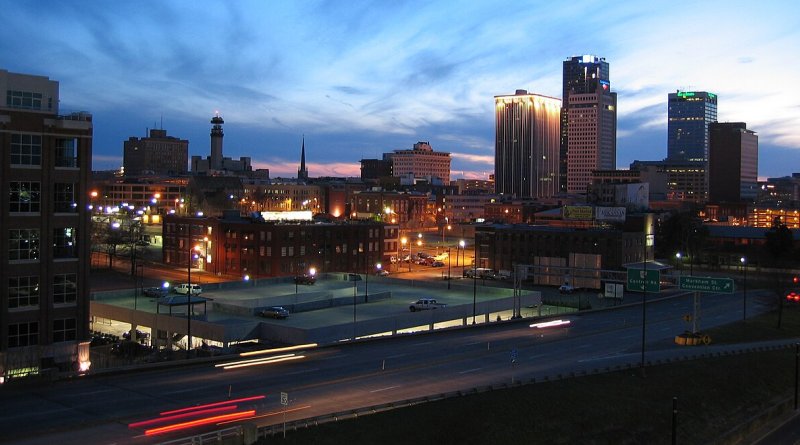 Relo Quick View
Population

201,998

Median Income

$32,454

Unemployment %

2.5%

Average Age

36.5

Male %

45.8%

Female %

54.2%

Avg Home Value

$201,337

Avg Monthly Rental

$1,136
---
Moving to Little Rock, Arkansas: Your Comprehensive Relocation Guide to the Capital City
Considering moving to Little Rock? Get ready to discover the charm and excitement of Little Rock, Arkansas! As the capital city and cultural hub of the state, Little Rock offers a wealth of opportunities for those considering a move. This comprehensive relocation guide will provide you with essential information about Little Rock, including its demographic profile, economic prospects, recreational offerings, and more. Whether you're drawn to its rich history, thriving arts scene, or economic opportunities, Little Rock is a city that has something for everyone.
Demographic Profile to Consider Moving to Little Rock:
Little Rock, located in Pulaski County, is the largest city in Arkansas. With an estimated population of approximately 200,000 residents, Little Rock embraces diversity and offers a vibrant community. The city attracts a mix of professionals, families, and individuals seeking a dynamic urban environment.
Cost of Living:
While Little Rock is a capital city, it still maintains an affordable cost of living compared to many other cities in the United States. Housing, transportation, healthcare, and everyday expenses are generally reasonable. Whether you prefer downtown living or suburban neighborhoods, Little Rock provides a range of housing options to suit various preferences and budgets.
Economic Opportunities:
Little Rock's economy is diverse and robust, providing numerous employment opportunities across various industries. The city is home to major employers in sectors such as healthcare, government, education, finance, and technology. Companies like Baptist Health, the State of Arkansas, the University of Arkansas for Medical Sciences, and Dillard's have a significant presence in Little Rock, offering stability and growth potential for job seekers.
Recreation and Cultural Attractions to Consider if Moving to Little Rock:
Little Rock offers a wealth of recreational and cultural attractions for residents to enjoy. The city is nestled along the Arkansas River, providing opportunities for outdoor activities such as boating, fishing, and hiking along the Arkansas River Trail. Little Rock is also home to numerous parks, including the popular Riverfront Park and Pinnacle Mountain State Park. The city's vibrant arts scene is showcased at venues like the Arkansas Arts Center, the Robinson Center, and the Clinton Presidential Library and Museum.
Education and Schools:
Little Rock boasts a range of educational opportunities for students of all ages. The city is home to several public and private schools that provide quality education. Additionally, Little Rock is home to the University of Arkansas at Little Rock, a comprehensive university offering a variety of undergraduate and graduate programs. The city also has other higher education institutions, including Pulaski Technical College, providing opportunities for lifelong learning and career advancement.
Healthcare Facilities:
Little Rock is a regional healthcare hub, offering access to top-notch medical facilities and specialized care. The city is home to renowned healthcare institutions such as the University of Arkansas for Medical Sciences (UAMS) and the Baptist Health Medical Center. These facilities provide comprehensive medical services, cutting-edge research, and training opportunities for medical professionals.
Conclusion:
Relocating to Little Rock, Arkansas, opens the door to a dynamic city with a rich cultural heritage and abundant opportunities. With its diverse community, strong economy, affordable cost of living, and recreational offerings, Little Rock provides an ideal environment for individuals and families. The city's vibrant arts scene, outdoor attractions, and educational institutions contribute to a well-rounded living experience. So, if you're considering a move, embrace the energy and possibilities of Little Rock and get ready to create a fulfilling life in the heart of Arkansas.