Welcome to our North Little Rock Relocation Guide. Find everything from real estate and relocation information, to home loans, career information, schools, insurance, apartments and rentals and... Read More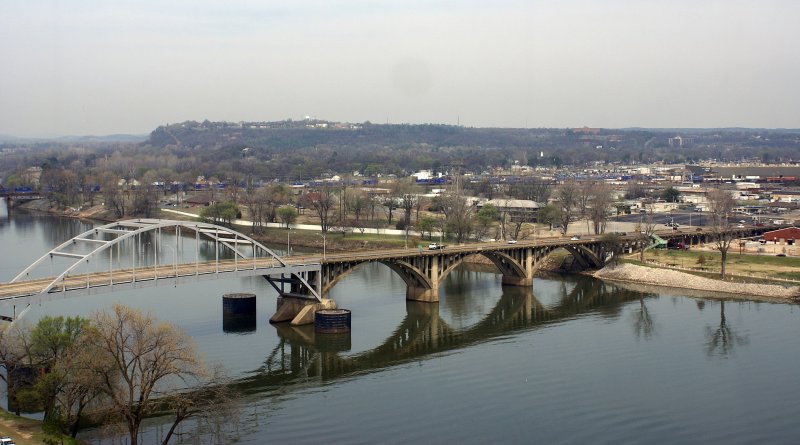 Relo Quick View
Population

64,162

Median Income

$28,760

Unemployment %

2.5%

Average Age

35.4

Male %

48.12%

Female %

51.88%

Avg Home Value

$149,282

Avg Monthly Rental

$950
---
Embracing the Best of Both Worlds: North Little Rock, Arkansas Relocation Guide
Considering moving to North Little Rock? Discover the best of both worlds in North Little Rock, Arkansas! This comprehensive relocation guide will provide you with valuable information about the city of North Little Rock, its unique attributes, and the reasons why it may be the perfect place for you to call home. From its demographic profile to economic opportunities and recreational offerings, this guide will help you navigate your way through the vibrant community of North Little Rock.
Demographic Profile to Consider if Moving to North Little Rock:
North Little Rock, located in Pulaski County, Arkansas, is a thriving city with a population of approximately 66,000 residents. The city offers a diverse community, blending historical charm with modern amenities. Residents of North Little Rock enjoy a welcoming atmosphere and a strong sense of community.
Cost of Living:
One of the advantages of relocating to North Little Rock is its affordable cost of living. The city boasts a lower cost of housing, transportation, healthcare, and everyday expenses compared to national averages. Whether you prefer renting or buying a home, North Little Rock offers a range of affordable options to suit different budgets.
Economic Opportunities to Consider if Moving to North Little Rock:
North Little Rock provides a variety of economic opportunities for residents. The city's economy is diverse, with sectors such as manufacturing, healthcare, education, retail, and hospitality contributing to its growth. Major employers in the area include the Union Pacific Railroad, L'Oreal USA, Baptist Health Medical Center, and the North Little Rock School District. Additionally, being in close proximity to Little Rock expands your job prospects even further.
Recreation and Cultural Attractions:
North Little Rock offers a wealth of recreational and cultural attractions to explore. The city is home to the Arkansas Inland Maritime Museum, where you can explore historic naval vessels like the USS Razorback submarine. The Verizon Arena hosts concerts, sporting events, and other entertainment throughout the year. Residents can also enjoy the scenic Riverfront Park, which offers walking trails, picnic areas, and stunning river views. The Big Dam Bridge, a popular spot for cyclists and pedestrians, provides breathtaking views of the Arkansas River.
Education and Schools:
For families with children, North Little Rock provides access to quality education. The North Little Rock School District serves the community, offering a range of educational programs from elementary to high school. The district is committed to providing a well-rounded education and preparing students for success. Additionally, the city is in close proximity to several higher education institutions in Little Rock, including the University of Arkansas at Little Rock and Pulaski Technical College.
Healthcare Facilities:
North Little Rock offers access to excellent healthcare facilities. The Baptist Health Medical Center-North Little Rock provides comprehensive medical services, including emergency care, specialized treatments, and advanced medical technology. The city also has clinics, private practices, and other healthcare providers to cater to the needs of residents.
Conclusion About Moving to North Little Rock:
Relocating to North Little Rock, Arkansas, allows you to experience the perfect blend of historical charm, affordable living, and abundant opportunities. With its diverse community, strong economy, and recreational attractions, North Little Rock provides an ideal environment for individuals and families. The city's affordable cost of living, economic prospects, and cultural offerings contribute to a fulfilling lifestyle. So, if you're considering a move, embrace the unique appeal of North Little Rock and get ready to create lasting memories in this vibrant Arkansas city.