Welcome to our Rogers Relocation Guide. Find everything from real estate and relocation information, to home loans, career information, schools, insurance, apartments and rentals and... Read More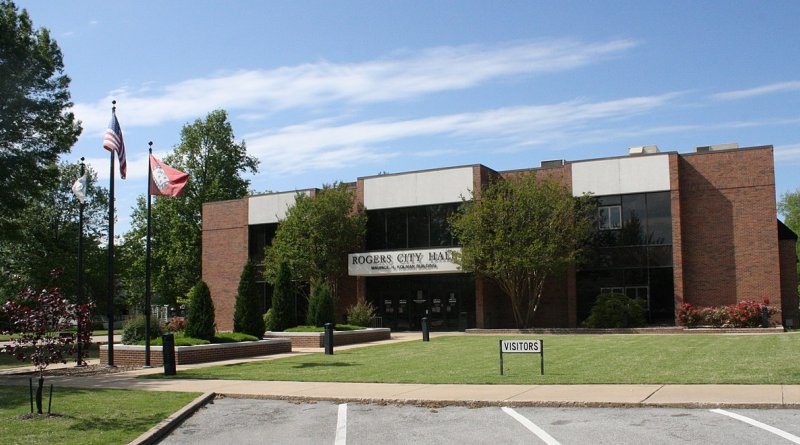 Relo Quick View
Population

71,112

Median Income

$32,030

Unemployment %

2.3%

Average Age

32.9

Male %

47.2%

Female %

52.8%

Avg Home Value

$336,306

Avg Monthly Rental

$1,719
---
Moving to Rogers, Arkansas: Your Guide to a Vibrant Community
If you're considering moving to Rogers, Arkansas, you're in for a treat. This comprehensive relocation guide will provide you with valuable information about the city of Rogers, including its vibrant community, economic opportunities, and unique attractions. Whether you're looking for a family-friendly environment or exciting career prospects, Rogers has something to offer everyone.
Demographic Profile to Consider Moving to Rogers:
Rogers, located in Benton County, Arkansas, is a thriving city with a diverse population. Understanding the demographic profile of the city will give you insight into the community you'll be joining:
Population: As of the most recent data, Rogers is estimated to have a population of approximately 70,000 residents. The city has experienced consistent growth due to its favorable business climate and quality of life.
Age Distribution: The population of Rogers is fairly evenly distributed across various age groups, offering a dynamic mix of young professionals, families with children, and retirees.
Cultural Diversity: Rogers embraces cultural diversity, with residents representing various ethnic backgrounds. This diversity contributes to the city's vibrant and inclusive atmosphere.
Economic Outlook to Consider if Moving to Rogers:
Rogers boasts a robust economy with a range of industries and employment opportunities. Here are some key factors to consider regarding the city's economic outlook:
Business Environment: Rogers has a favorable business climate, attracting companies from diverse sectors such as retail, healthcare, manufacturing, and technology. The city actively supports entrepreneurship and offers resources for business development.
Job Market: The job market in Rogers is thriving, with opportunities in sectors such as retail, healthcare, education, technology, and professional services. The presence of major corporations and a variety of small businesses contributes to a healthy employment landscape.
Cost of Living: While the cost of living in Rogers may vary depending on individual preferences, it generally remains affordable compared to national averages. Housing, utilities, and transportation costs are reasonable, allowing residents to enjoy a comfortable lifestyle.
Lifestyle and Recreation:
Rogers offers a wide array of recreational activities and cultural attractions. Here are some highlights:
Outdoor Recreation: The city is surrounded by natural beauty, including nearby lakes, parks, and trails. Residents can enjoy activities such as hiking, biking, fishing, and boating. The nearby Ozark Mountains provide opportunities for camping and exploring scenic landscapes.
Cultural and Entertainment Options: Rogers is home to the Walmart AMP, an outdoor music venue that hosts concerts and events throughout the year. The city also features art galleries, theaters, and museums, including the Crystal Bridges Museum of American Art, which showcases world-class exhibits.
Education and Healthcare: Rogers offers excellent educational opportunities, including public and private schools, as well as higher education institutions. The city is also known for its quality healthcare facilities, ensuring accessible and reliable medical services for residents.
Conclusion:
Relocating to Rogers, Arkansas, provides an opportunity to immerse yourself in a dynamic community with thriving economic prospects and a multitude of recreational options. The city's diverse population, strong job market, and affordable cost of living make it an attractive destination for individuals and families alike. With its natural beauty, cultural attractions, and quality of life, Rogers offers a welcoming environment that combines the charm of a small town with the amenities of a growing city.