Welcome to our Aliso Viejo Relocation Guide. Find everything from real estate and relocation information, to home loans, career information, schools, insurance, apartments and rentals and... Read More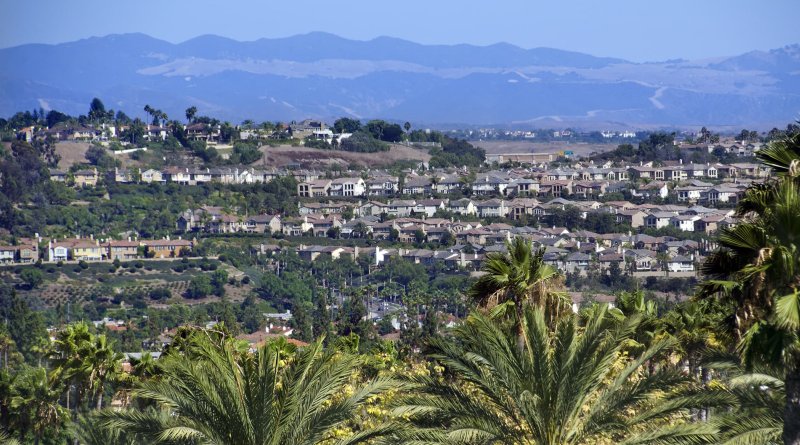 Relo Quick View
Population

51,824

Median Income

$56,088

Unemployment %

3.0%

Average Age

37.4

Male %

47.5%

Female %

52.5%

Avg Home Value

$902,299

Avg Monthly Rental

$3,600
---
Moving to Aliso Viejo, California: A Comprehensive Guide
Thinking about relocating to Aliso Viejo, California? Located in the heart of Orange County, Aliso Viejo offers a perfect blend of natural beauty, exceptional amenities, and a thriving community. This comprehensive guide aims to provide you with valuable insights into the demographics, economy, and other pertinent information that will help you make an informed decision about moving to Aliso Viejo.
Demographic Profile For Evaluating Moving to Aliso Viejo:
Aliso Viejo is a city situated in southern Orange County, California. With a population of approximately 50,000 residents, it is known for its safe neighborhoods, well-planned communities, and strong community spirit. The city's location offers easy access to the stunning beaches, entertainment options, and employment centers of Orange County.
Cost of Living For Evaluating Moving to Aliso Viejo:
It's important to consider the cost of living in Aliso Viejo before making the move. The city has a slightly higher cost of living compared to the national average, primarily driven by housing expenses. However, the excellent quality of life and the wide range of amenities available in the area make it a desirable place to reside.
Economy and Job Market:
Aliso Viejo boasts a robust and diverse economy, with a focus on industries such as technology, healthcare, education, and professional services. The city is home to several major corporations and small to medium-sized businesses that provide abundant job opportunities. Some notable employers in the area include Microsemi Corporation, Quest Software, and Fluor Corporation.
Education:
Aliso Viejo is served by the Capistrano Unified School District, which offers top-rated public schools. The district prides itself on providing quality education and has a strong commitment to student success. In addition to public schools, the city also has private schools that offer alternative educational options for families.
Recreation and Lifestyle:
Aliso Viejo offers a wide range of recreational opportunities and a vibrant lifestyle. The city has numerous parks, trails, and open spaces for outdoor activities such as hiking, biking, and picnicking. Aliso and Wood Canyons Wilderness Park and Aliso Viejo Community Park are popular destinations for residents. Additionally, the city has a variety of shopping centers, restaurants, and entertainment venues that cater to diverse interests.
Healthcare and Services:
Aliso Viejo has a well-developed healthcare system with access to quality medical services. The city is home to medical centers, clinics, and specialists, ensuring that residents have convenient healthcare options within close proximity.
Transportation:
The city of Aliso Viejo provides convenient transportation options for residents. The area is well-connected by major roadways, including the Interstate 5 and State Route 73, making commuting to nearby cities and employment centers relatively easy. Additionally, public transportation options such as buses and nearby train stations provide accessibility to other parts of Orange County.
Conclusion:
Relocating to Aliso Viejo, California, offers an exceptional quality of life in a vibrant and welcoming community. With its beautiful surroundings, strong economy, excellent educational institutions, and an abundance of recreational opportunities, Aliso Viejo is an attractive destination for individuals and families seeking a balanced and fulfilling lifestyle. By considering the information provided in this relocation guide, you'll be well-prepared to embark on your journey to Aliso Viejo.