Welcome to our Anaheim Relocation Guide. Find everything from real estate and relocation information, to home loans, career information, schools, insurance, apartments and rentals and... Read More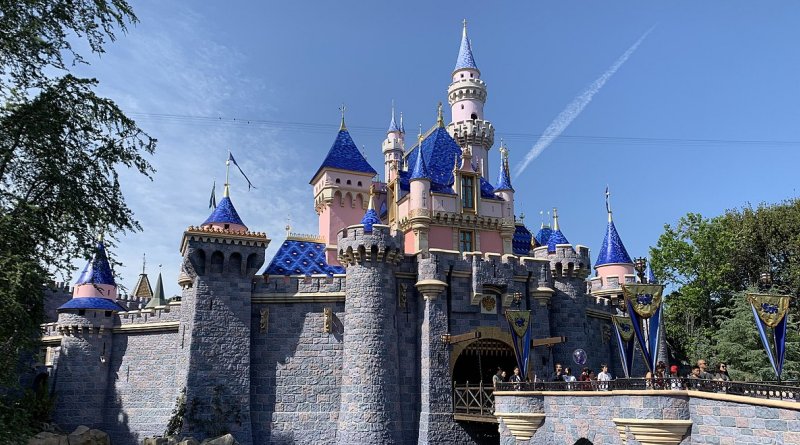 Relo Quick View
Population

345,940

Median Income

$30,845

Unemployment %

3.80%

Average Age

34.8

Male %

47.5%

Female %

52.5%

Avg Home Value

$838,390

Avg Monthly Rental

$2,484
---
Moving to Anaheim, California: A Comprehensive Relocation Guide
Considering moving to Anaheim, California? Known as the "Heart of Orange County," Anaheim offers a diverse and vibrant community, world-renowned attractions, and a desirable Southern California lifestyle. This comprehensive relocation guide will provide you with valuable insights into the demographics, economy, and other pertinent information to help you make an informed decision about moving to Anaheim.
Demographic Profile to Consider If Moving to Anaheim:
Anaheim is a city located in Orange County, California. With a population of approximately 360,000 residents, it is the most populous city in the county. Anaheim is renowned for its diverse neighborhoods, rich cultural heritage, and strong sense of community. The city is home to world-famous attractions such as Disneyland Resort, making it a popular destination for tourists and residents alike.
Cost of Living to Consider If Moving to Anaheim:
Before making the move, it's important to consider the cost of living in Anaheim. While it is higher than the national average, it is comparable to other cities in Southern California. Housing costs, in particular, tend to be a significant factor. However, the city's amenities, entertainment options, and favorable climate make it an attractive place to live for many.
Economy and Job Market:
Anaheim boasts a diverse and robust economy with a range of industries. Tourism is a major contributor, thanks to the presence of Disneyland Resort, Anaheim Convention Center, and Angel Stadium. Additionally, Anaheim has a strong healthcare sector, manufacturing industry, and a growing technology and innovation hub. Major employers in the area include Disneyland Resort, Kaiser Permanente, Boeing, and AT&T.
Education:
Anaheim is served by several school districts, including Anaheim Union High School District and Anaheim Elementary School District. The city is home to a variety of public and private schools, offering quality education options for students of all ages. Additionally, the nearby institutions of higher education, such as California State University, Fullerton, and Fullerton College, provide further educational opportunities.
Recreation and Lifestyle:
Anaheim offers an array of recreational activities and a vibrant lifestyle. Beyond the world-famous Disneyland Resort, the city has numerous parks, sports facilities, and community centers. The Anaheim Hills area provides ample opportunities for outdoor enthusiasts with its hiking and biking trails. Additionally, residents can enjoy shopping, dining, and entertainment options at places like Downtown Disney, The Packing House, and Anaheim GardenWalk.
Healthcare and Services:
Anaheim has a well-developed healthcare system, with numerous hospitals, medical centers, and specialized care facilities in the area. Residents have access to quality healthcare services, including primary care, specialized treatments, and emergency care.
Transportation:
The city of Anaheim offers convenient transportation options for residents. The area is well-connected by major freeways, including Interstate 5 and State Route 91, providing easy access to other parts of Orange County and the surrounding areas. Public transportation options include bus services operated by the Orange County Transportation Authority (OCTA), and the Anaheim Regional Transportation Intermodal Center (ARTIC) serves as a transportation hub for bus and train services.
Conclusion:
Moving to Anaheim, California, offers a dynamic and diverse living experience with renowned attractions, a strong economy, and a vibrant community. With its world-famous entertainment options, excellent amenities, and proximity to Southern California's beautiful beaches and cultural hotspots, Anaheim is an exciting destination for individuals and families seeking a rich and fulfilling lifestyle.