Welcome to our Bakersfield Relocation Guide. Find everything from real estate and relocation information, to home loans, career information, schools, insurance, apartments and rentals and... Read More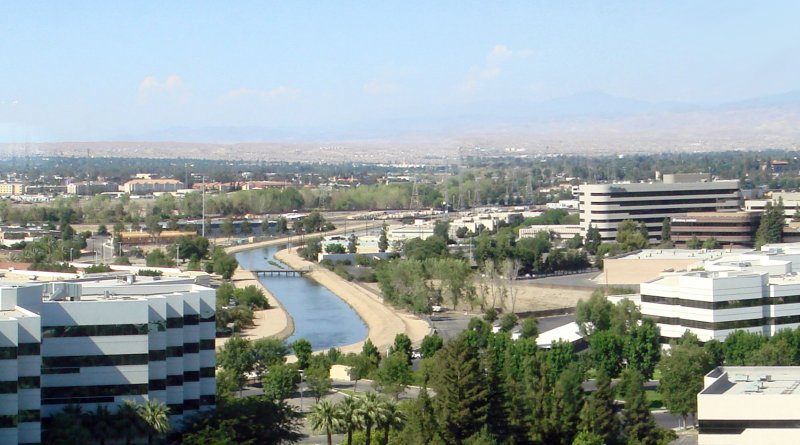 Relo Quick View
Population

570,235

Median Income

$66,666

Unemployment %

8.0%

Average Age

31.9

Male %

49.6%

Female %

50.4%

Avg Home Value

$377,389

Avg Monthly Rental

$1,750
---
Relocating to Bakersfield, California: A Comprehensive Guide
If you're considering moving to Bakersfield, California, you're in for a treat! Bakersfield is a vibrant city located in the heart of Kern County, offering a unique blend of cultural diversity, economic opportunities, and a warm community spirit. This article serves as a comprehensive relocation guide, providing you with essential information about Bakersfield's demographics, economy, and other pertinent details. Whether you're seeking a new job, a thriving arts scene, or a family-friendly environment, Bakersfield has something for everyone. Read on to discover what makes Bakersfield a fantastic place to call home.
Demographic Profile for Considering Moving to Bakersfield:
Bakersfield is the ninth-largest city in California, with an estimated population of over 550,000 residents (as of 2021). The city's diverse community is made up of a mix of ethnicities, including a significant Hispanic population, followed by White, African American, Asian, and other ethnic groups. Bakersfield's multicultural makeup contributes to its vibrant atmosphere and fosters a sense of inclusivity and cultural richness.
Economic Overview:
Bakersfield's economy is primarily driven by agriculture, oil and gas production, and renewable energy. Often referred to as the "Oil Capital of California," the city has a strong presence in the energy sector, providing employment opportunities in oil extraction, refining, and related industries.
The agriculture industry also plays a vital role in Bakersfield's economy, with the region known for its production of crops such as almonds, citrus fruits, grapes, and various vegetables. The city is home to food processing plants, agricultural research centers, and distribution facilities, offering job prospects in these sectors.
Additionally, Bakersfield has been investing in renewable energy, particularly solar and wind power, which has opened up new employment avenues in the clean energy sector. The city is also home to healthcare facilities, educational institutions, and a growing retail and service industry, further diversifying the job market.
Quality of Life:
Bakersfield offers a high quality of life with its desirable climate, affordable housing, and a range of recreational opportunities. The city enjoys a semi-arid climate, characterized by hot summers and mild winters, making it an ideal destination for outdoor enthusiasts.
Bakersfield boasts numerous parks, hiking trails, and recreational areas, allowing residents to enjoy activities such as hiking, biking, and camping. The city is also home to cultural attractions, including museums, theaters, and art galleries, providing opportunities for entertainment and enrichment.
The cost of living in Bakersfield is relatively affordable compared to other areas in California, making it an attractive option for individuals and families. The city offers a variety of housing options, from single-family homes to apartments, catering to different lifestyles and budgets.
Bakersfield takes pride in its strong sense of community, with friendly residents and a welcoming atmosphere. The city has excellent educational institutions, both public and private, along with a range of healthcare facilities, ensuring access to quality services for residents.
Conclusion About Moving to Bakersfield:
Relocating to Bakersfield, California, offers a unique blend of economic opportunities, cultural diversity, and a high quality of life. With its thriving industries, ranging from agriculture to energy, job prospects are abundant. The city's affordable housing, recreational amenities, and strong sense of community make it an ideal place to settle down and thrive.