Welcome to our Benicia Relocation Guide. Find everything from real estate and relocation information, to home loans, career information, schools, insurance, apartments and rentals and... Read More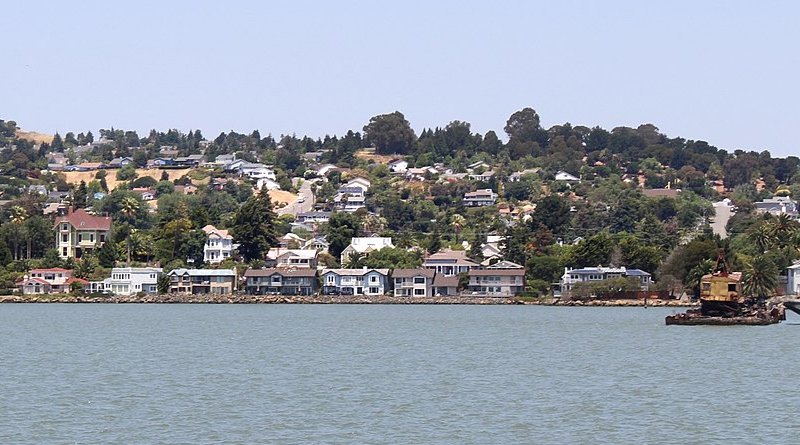 Relo Quick View
Population

26,819

Median Income

$51,978

Unemployment %

3.8%

Average Age

46.1

Male %

48.84%

Female %

51.16%

Avg Home Value

$812,082

Avg Monthly Rental

$2,012
---
Moving to Benicia, California: A Comprehensive Guide
Thinking about moving to Benicia, California? You're in for a treat! Nestled in the heart of Solano County, Benicia offers a charming small-town atmosphere, rich history, and a picturesque waterfront location. This comprehensive relocation guide provides valuable information about Benicia's demographics, economy, and other pertinent details to help you make an informed decision about your move. Whether you're drawn to its historic charm, thriving arts scene, or family-friendly environment, Benicia has plenty to offer. Read on to discover what makes Benicia a wonderful place to call home.
Demographic Profile For Considering Moving to Benicia:
Benicia is a small city with an estimated population of around 28,000 residents (as of 2021). Known for its tight-knit community, the city exudes a welcoming and neighborly spirit. The population of Benicia is diverse, with a mix of ethnicities, including White, Hispanic, Asian, African American, and others. This diversity contributes to a vibrant and inclusive community that celebrates various cultural backgrounds.
Economic Overview:
Benicia's economy is primarily influenced by its strategic location, historic charm, and a mix of industries. The city is home to a significant industrial sector, including petroleum refining, manufacturing, and distribution. The Valero Benicia Refinery, one of the largest employers in the area, plays a crucial role in the local economy.
The tourism industry also thrives in Benicia, thanks to its rich history and scenic waterfront location. The city attracts visitors with its historic downtown district, featuring Victorian-era buildings, art galleries, boutique shops, and charming restaurants. Tourism-related businesses, such as hospitality, retail, and dining establishments, contribute to employment opportunities.
In recent years, Benicia has also seen growth in sectors such as healthcare, education, and professional services. These industries provide additional job prospects for residents, adding to the city's economic diversity.
Quality of Life:
Benicia offers an exceptional quality of life, characterized by its small-town charm, beautiful scenery, and abundant recreational opportunities. The city is situated along the Carquinez Strait, providing residents with access to waterfront activities such as boating, fishing, and kayaking. Benicia's numerous parks, hiking trails, and outdoor spaces offer ample opportunities for outdoor recreation and family-friendly outings.
The city takes pride in its strong sense of community, with a calendar full of events and festivals that bring residents together. The historic downtown district is a focal point, hosting art walks, farmers markets, and community gatherings. Benicia also offers excellent educational options, including both public and private schools, ensuring access to quality education for families.
Housing in Benicia primarily consists of single-family homes, apartments, and townhouses. The real estate market offers a range of options, from historic homes to newer developments, catering to different preferences and budgets. While the cost of living in Benicia can be higher than some neighboring areas, it is still relatively affordable compared to larger cities in the region.
Conclusion About Moving to Benicia:
Relocating to Benicia, California, promises a delightful mix of small-town charm, economic opportunities, and a high quality of life. With its rich history, scenic waterfront, and close-knit community, the city offers a welcoming and engaging environment for residents. Benicia's diverse economy, from industrial sectors to tourism and services, ensures a variety of job prospects. If you're seeking a close community, a picturesque setting,