Welcome to our Buena Park Relocation Guide. Find everything from real estate and relocation information, to home loans, career information, schools, insurance, apartments and rentals and... Read More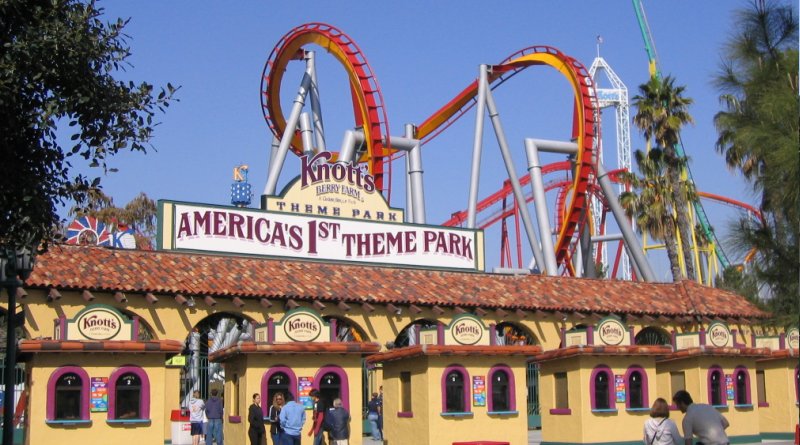 Relo Quick View
Population

83,011

Median Income

$31,738

Unemployment %

3.7%

Average Age

36.7

Male %

50.12%

Female %

49.88%

Avg Home Value

$828,431

Avg Monthly Rental

$2,300
---
Moving to Buena Park, California: A Comprehensive Guide
If you're considering moving to Buena Park, California, you're in for a vibrant and lively city experience. Located in Orange County, Buena Park offers a diverse community, a thriving economy, and a range of attractions. This relocation guide aims to provide you with essential demographic, economic, and other pertinent information to help you make an informed decision about moving to Buena Park.
Demographic Profile For Considering Moving to Buena Park:
Buena Park is a welcoming community with a diverse population. As of the latest available data, the city had an estimated population of around 81,000 residents. The median age in Buena Park is 36 years, slightly lower than the state average. The city attracts a mix of families, young professionals, and individuals looking for a vibrant urban lifestyle.
Economic Overview:
Good news about moving to Bueno Park… Buena Park's economy is robust and diverse, offering a range of employment opportunities. The city is home to several major corporations, including companies in the manufacturing, healthcare, retail, and service sectors. The nearby tourism industry, centered around attractions like Knott's Berry Farm and Medieval Times, also contributes significantly to the local economy.
The cost of living in Buena Park is higher than the national average but relatively more affordable compared to other parts of Orange County. Housing options include single-family homes, apartments, and townhouses, catering to various budgets and preferences.
Education:
Buena Park is served by several school districts, including the Buena Park School District, Centralia Elementary School District, and Fullerton Joint Union High School District. The area offers a range of public and private schools, ensuring quality education for students of all ages. Additionally, there are nearby colleges and universities for those pursuing higher education.
Recreation and Lifestyle:
Buena Park offers a host of recreational and entertainment options for residents and visitors alike. The city is known for its world-class amusement park, Knott's Berry Farm, which attracts millions of visitors each year. Families can also enjoy the interactive exhibits at the interactive science center, the Discovery Cube. The Ralph B. Clark Regional Park provides opportunities for outdoor activities such as hiking, picnicking, and sports.
The community is vibrant and culturally diverse, with various events and festivals held throughout the year. The Buena Park Downtown area offers shopping, dining, and entertainment options, while the Movieland Wax Museum and the Titanic: The Artifact Exhibition provide unique attractions for residents and visitors.
Transportation:
Buena Park benefits from its proximity to major transportation networks. The city is well-connected to major highways like Interstate 5 and State Route 91, providing easy access to other parts of Orange County and the greater Los Angeles area. Public transportation options include bus services provided by the Orange County Transportation Authority (OCTA), offering convenient commuting within the region.
Conclusion About Moving to Bueno Park:
Relocating to Buena Park, California, offers a vibrant community, a diverse range of attractions, and ample employment opportunities. Whether you're seeking a family-friendly environment, a bustling urban lifestyle, or proximity to major entertainment destinations, Buena Park has much to offer. Consider the demographic profile, economic factors, and the unique lifestyle the city provides when planning your relocation. With its diverse community, thriving economy, and exciting attractions, Buena Park may be the perfect place for you to call home.