Welcome to our Burbank Relocation Guide. Find everything from real estate and relocation information, to home loans, career information, schools, insurance, apartments and rentals and... Read More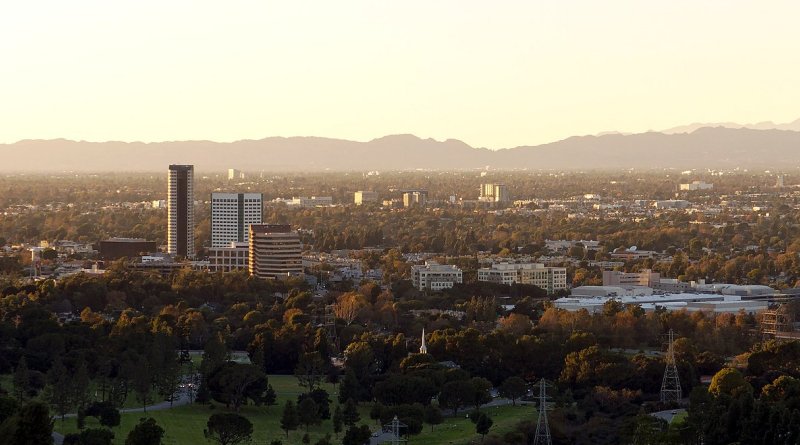 Relo Quick View
Population

105,401

Median Income

$40,011

Unemployment %

6.40%

Average Age

39.6

Male %

44.8%

Female %

55.2%

Avg Home Value

$1,120,346

Avg Monthly Rental

$2,758
---
Moving to Burbank, California: Your Ultimate Relocation Guide
If you're considering moving to Burbank, California, you're in for a dynamic city known for its entertainment industry, thriving economy, and excellent quality of life. Located in Los Angeles County, Burbank offers a unique blend of suburban charm and urban amenities. This comprehensive relocation guide aims to provide you with essential demographic, economic, and other pertinent information to help you make an informed decision about moving to Burbank.
Demographic Profile For Considering Moving to Burbank:
Burbank is a diverse and vibrant city with a population of approximately 105,000 residents. The median age in Burbank is 39 years, slightly higher than the national average. The city attracts a mix of professionals, creatives, and families, creating a lively and engaging community.
Economic Overview:
Burbank is widely known as the "Media Capital of the World" due to its prominent role in the entertainment industry. Major studios such as Warner Bros. Entertainment, Walt Disney Studios, and NBC Universal call Burbank home. The city also hosts numerous production companies, post-production facilities, and creative agencies. The entertainment industry provides significant employment opportunities and contributes to the local economy.
In addition to entertainment, Burbank has a diverse economic base that includes aerospace, technology, healthcare, and professional services. The city's proximity to major job centers in Los Angeles and its favorable business climate make it an attractive destination for both large corporations and startups.
Education:
Burbank is served by the Burbank Unified School District, which includes several highly regarded public schools. The district is known for its strong academic programs, extracurricular activities, and dedicated teachers. Burbank also has private and charter schools that offer alternative education options. Additionally, the city is home to Woodbury University, a private institution that offers undergraduate and graduate programs in various fields.
Recreation and Lifestyle:
Burbank offers a variety of recreational activities and a high quality of life. The city maintains an extensive park system with over 30 parks, providing ample green spaces for outdoor activities, picnics, and sports. Popular parks include Verdugo Park, Johnny Carson Park, and Stough Canyon Nature Center, which offers hiking trails and scenic views.
Burbank is also a paradise for entertainment enthusiasts. The city is home to the Warner Bros. Studio Tour Hollywood, where visitors can explore iconic film and TV sets. The nearby Universal Studios Hollywood theme park and CityWalk provide additional entertainment options.
Transportation:
Burbank benefits from its convenient transportation infrastructure. Bob Hope Airport (officially known as Hollywood Burbank Airport) offers domestic flights and is known for its ease of use and proximity to the city center. The city is also well-connected to major highways, including Interstate 5 and State Route 134, providing convenient access to the broader Los Angeles area. Public transportation options include bus services operated by the BurbankBus and Metrolink commuter rail service.
Conclusion About Moving to Burbank:
Moving to Burbank, California, offers a unique blend of entertainment, a thriving economy, and a high quality of life. Whether you're seeking career opportunities in the entertainment industry, a family-friendly environment, or a vibrant city with a strong sense of community, Burbank has it all. Consider the demographic profile, economic factors, and the plethora of recreational and lifestyle amenities when planning your relocation to Burbank. With its diverse community, thriving job market, and proximity to entertainment, Burbank may be the perfect place