Welcome to our Calabasas Relocation Guide. Find everything from real estate and relocation information, to home loans, career information, schools, insurance, apartments and rentals and... Read More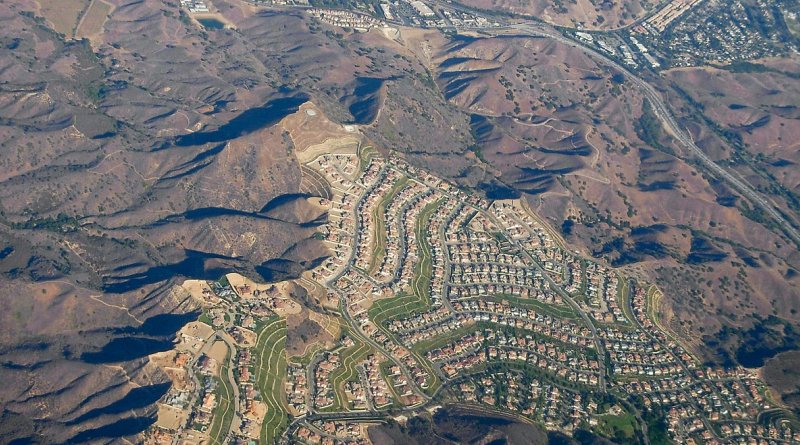 Relo Quick View
Population

22,928

Median Income

$55,768

Unemployment %

3.4%

Average Age

43.5

Male %

49.12%

Female %

50.88%

Avg Home Value

$1,665,665

Avg Monthly Rental

$6,375
---
Moving to Calabasas, California: A Comprehensive Guide
If you're considering moving to Calabasas, California, you're in for a luxurious and picturesque city known for its stunning natural beauty, upscale neighborhoods, and a strong sense of community. Located in Los Angeles County, Calabasas offers a perfect blend of tranquility and convenience. This comprehensive relocation guide aims to provide you with essential demographic, economic, and other pertinent information to help you make an informed decision about moving to Calabasas.
Demographic Profile For Considering Moving to Calabasas:
Calabasas is an affluent and tight-knit community with a population of approximately 24,000 residents. The city has a reputation for its high standard of living and a strong sense of community. The median age in Calabasas is 43 years, reflecting its appeal to families and professionals seeking a peaceful and family-friendly environment.
Economic Overview:
Calabasas is a thriving city with a diverse and robust economy. The area is home to corporate offices, small businesses, and professionals in various industries. The city has a strong presence of technology, entertainment, finance, and professional service companies. Calabasas also benefits from its proximity to the broader Los Angeles area, creating employment opportunities within commuting distance.
The cost of living in Calabasas is higher than the national average, reflecting the upscale nature of the city. The real estate market primarily consists of spacious single-family homes and gated communities, offering a luxurious lifestyle for residents.
Education:
Calabasas is served by the Las Virgenes Unified School District, which includes highly regarded public schools. The district is known for its excellent educational programs, dedicated teachers, and high academic standards. Calabasas High School, in particular, has received recognition for its academic achievements and extracurricular activities. The area also offers private school options for families seeking alternative education choices.
Recreation and Lifestyle:
Calabasas is renowned for its breathtaking natural landscapes and outdoor recreational opportunities. The city is nestled in the Santa Monica Mountains, providing ample opportunities for hiking, biking, and exploring nature trails. Prominent parks in Calabasas include Malibu Creek State Park, Calabasas Creek Park, and Juan Bautista de Anza Park, offering beautiful settings for picnics, sports, and relaxation.
The city also boasts a vibrant cultural scene with art galleries, theaters, and music venues. The Calabasas Commons is a popular gathering spot, featuring upscale shopping, dining, and entertainment options. Residents can enjoy a wide range of amenities and community events, fostering a strong sense of belonging.
Transportation:
Calabasas offers convenient transportation options for residents. Major highways like the Ventura Freeway (101) and the Mulholland Highway provide easy access to neighboring areas and the rest of Los Angeles. The city is served by public bus services operated by the Los Angeles County Metropolitan Transportation Authority (Metro), connecting residents to nearby communities.
Conclusion About Moving to Calabasas:
Moving to Calabasas, California, offers an idyllic and upscale lifestyle in a picturesque setting. Whether you're seeking natural beauty, a close-knit community, or a luxurious environment, Calabasas has it all. Consider the demographic profile, economic factors, and the abundance of recreational and cultural amenities when planning your relocation. With its strong community spirit, stunning scenery, and high quality of life, Calabasas may be the ideal place to live.