Welcome to our Camarillo Relocation Guide. Find everything from real estate and relocation information, to home loans, career information, schools, insurance, apartments and rentals and... Read More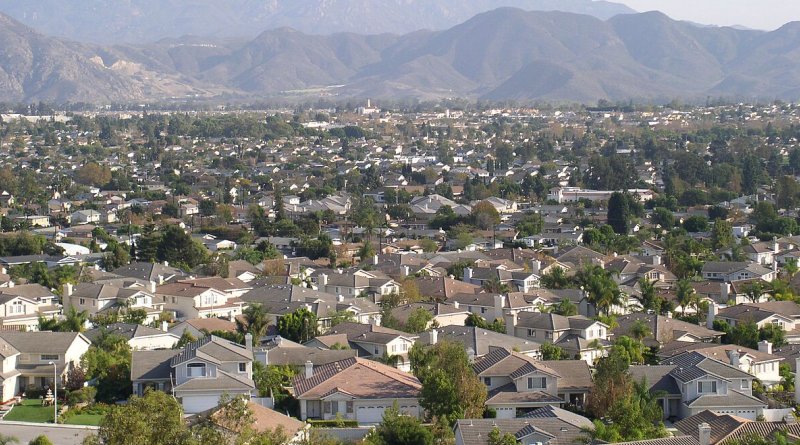 Relo Quick View
Population

70,858

Median Income

$42,158

Unemployment %

3.7%

Average Age

40.5

Male %

49.4%

Female %

50.6%

Avg Home Value

$837,335

Avg Monthly Rental

$3,150
---
Moving to Camarillo, California: A Comprehensive Guide for New Residents
Are you considering moving to Camarillo, California? Nestled in Ventura County, Camarillo offers a desirable lifestyle with its picturesque landscapes, mild climate, and a strong sense of community. Whether you are drawn to its thriving economy, beautiful neighborhoods, or proximity to the coast, this relocation guide will provide you with essential information about Camarillo, ensuring a smooth transition to your new home.
Demographic Profile For Considering Moving to Camarillo:
Camarillo is a vibrant city with a diverse population. As of the latest available data, the estimated population of Camarillo is around 69,000 residents. The city enjoys a balanced demographic mix, with a median age of 42 years. The population is predominantly Caucasian, followed by Hispanic/Latino, Asian, and African American residents.
Economic Outlook:
Camarillo boasts a robust economy, offering a range of employment opportunities across various sectors. The city's top industries include advanced manufacturing, healthcare, education, retail, and professional services. Prominent companies such as Amgen, California State University Channel Islands, and St. John's Pleasant Valley Hospital contribute to the city's economic vitality.
Camarillo's unemployment rate is typically lower than the national average, and the city offers a favorable business climate for entrepreneurs and job seekers alike. The median household income in Camarillo is above the national average, reflecting the city's economic prosperity.
Cost of Living:
While Camarillo offers an excellent quality of life, it's important to consider the cost of living before making the move. The overall cost of living in Camarillo is higher compared to the national average. Housing costs, in particular, tend to be the most significant expense. However, it's important to note that the cost of living varies depending on the neighborhood and the type of housing you choose.
Neighborhoods and Housing:
Camarillo is known for its well-planned and family-friendly neighborhoods. From spacious suburban communities to rural areas with sprawling ranches, there is a diverse range of housing options to suit various preferences and budgets. Some popular neighborhoods in Camarillo include Mission Oaks, Spanish Hills, and Camarillo Springs.
Education:
For families considering a move to Camarillo, the city offers excellent educational opportunities. The Pleasant Valley School District and the Oxnard Union High School District serve the area, providing quality education from elementary through high school. Additionally, Camarillo is home to California State University Channel Islands, a highly regarded public university.
Recreation and Amenities:
Camarillo offers a wide array of recreational activities for residents to enjoy. The city boasts numerous parks, hiking trails, and golf courses, providing ample opportunities for outdoor enthusiasts. With its proximity to the Pacific Ocean, Camarillo residents also have easy access to beautiful beaches and water activities.
Camarillo is also home to several shopping centers, including the Camarillo Premium Outlets, which attract visitors from near and far. The city hosts various community events and festivals throughout the year, fostering a strong sense of community and camaraderie.
Conclusion About Moving to Camarillo:
Relocating to Camarillo, California, offers an opportunity to enjoy a high quality of life in a picturesque setting. With its thriving economy, diverse neighborhoods, excellent educational institutions, and a wide range of recreational activities, Camarillo is an ideal place to call home.  By considering the demographic profile, economic outlook, cost of living, housing options, education system, and recreational amenities, you can make an informed decision about relocating to Camarillo. Whether you're seeking a tight-knit community, career opportunities, or a peaceful coastal lifestyle, Camarillo has something to offer everyone. Embrace the welcoming atmosphere and embark on a new chapter of your life in this charming California city.