Welcome to our Campbell Relocation Guide. Find everything from real estate and relocation information, to home loans, career information, schools, insurance, apartments and rentals and... Read More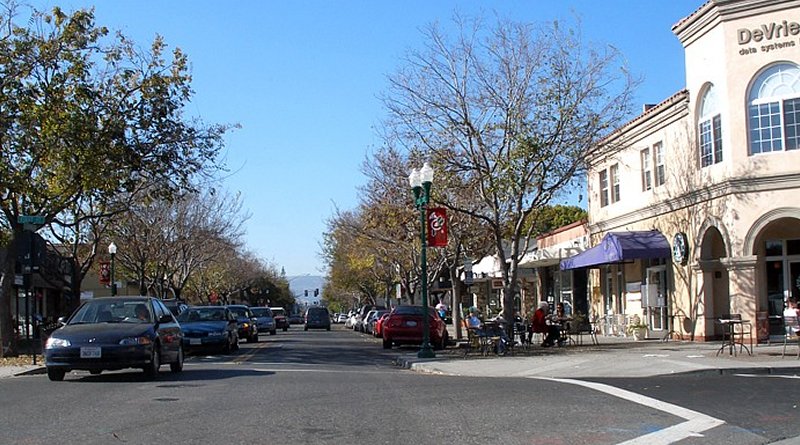 Relo Quick View
Population

42,754

Median Income

$51,986

Unemployment %

2.6%

Average Age

38.9

Male %

50.12%

Female %

49.88%

Avg Home Value

$1,610,859

Avg Monthly Rental

$2,995
---
Moving to Campbell, California: Discover a Vibrant Community and Ideal Lifestyle
If you're considering moving to Campbell, California, you will be happy to have it on your radar. Nestled in the heart of Silicon Valley, Campbell offers a unique blend of small-town charm and urban convenience. From its thriving business scene to its beautiful neighborhoods and abundant recreational opportunities, this relocation guide will provide you with essential information about Campbell, California, ensuring a smooth transition to your new home.
Demographic Profile For Considering Moving to Campbell:
Campbell is a diverse city with a population of approximately 42,000 residents. The community is known for its welcoming atmosphere and strong sense of community. The demographic makeup of Campbell includes a mix of Caucasian, Hispanic/Latino, Asian, and other ethnic groups, contributing to a rich cultural tapestry.
Economic Outlook:
As part of Silicon Valley, Campbell benefits from its proximity to numerous high-tech companies and startups, making it an attractive destination for professionals in the tech industry. The city offers a robust job market with opportunities in technology, engineering, healthcare, education, and more. Major employers in Campbell include eBay, Barracuda Networks, and the Campbell Union School District.
Cost of Living:
It's important to consider the cost of living when planning a move to Campbell. The overall cost of living in Campbell is higher than the national average, primarily due to housing costs. However, the city offers a range of housing options, from apartments to single-family homes, catering to different budgets.
Neighborhoods and Housing:
Campbell boasts a variety of well-established neighborhoods, each with its own distinct character. From charming tree-lined streets to modern developments, there's a neighborhood to suit every lifestyle. Some popular neighborhoods include Downtown Campbell, Pruneyard-Dry Creek, and West Campbell.
Education:
Campbell is served by the Campbell Union School District and the Campbell Union High School District, providing quality education for students. The city is also home to several private schools, offering additional educational options. For higher education, nearby institutions such as San Jose State University and Santa Clara University are easily accessible.
Recreation and Amenities:
Campbell offers a wide range of recreational opportunities for residents of all ages. The city is home to numerous parks, trails, and open spaces, perfect for outdoor activities and family outings. The Los Gatos Creek Trail, in particular, is a popular spot for hiking, biking, and jogging.
Downtown Campbell is a vibrant hub with a pedestrian-friendly layout, lined with boutiques, restaurants, and entertainment venues. It hosts various community events throughout the year, including the popular Boogie Music Festival and the Wine Walk, fostering a strong sense of community.
Proximity to Attractions:
Campbell's central location in Silicon Valley provides easy access to a host of attractions and amenities. The city is just a short drive away from the cultural offerings of San Francisco, the stunning beauty of the Santa Cruz Mountains, and the idyllic beaches along the California coast.
Conclusion About Moving to Campbell:
Moving to Campbell, California, offers an opportunity to enjoy a dynamic community, numerous employment prospects, and a high quality of life. With its diverse neighborhoods, excellent educational institutions, abundant recreational opportunities, and proximity to major attractions, Campbell provides a perfect balance between suburban tranquility and urban convenience. Embrace the vibrant spirit of this Silicon Valley gem and start your new chapter in Campbell.