Welcome to our Carlsbad Relocation Guide. Find everything from real estate and relocation information, to home loans, career information, schools, insurance, apartments and rentals and... Read More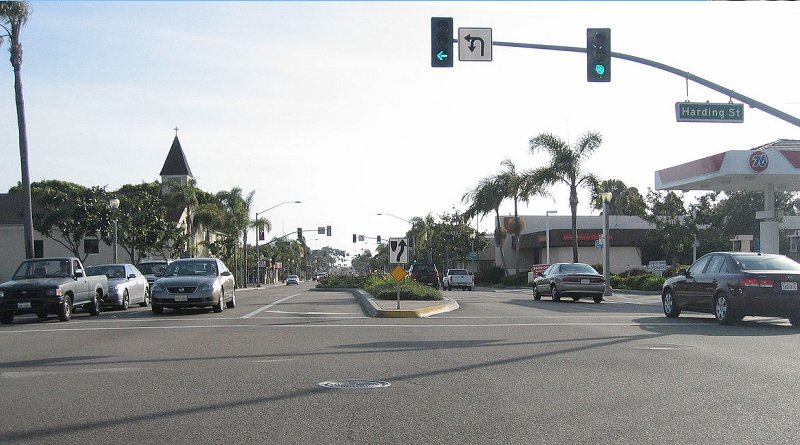 Relo Quick View
Population

115,302

Median Income

$52,159

Unemployment %

4.0%

Average Age

41.8

Male %

47.8%

Female %

52.2%

Avg Home Value

$1,416,263

Avg Monthly Rental

$3,995
---
Moving to Carlsbad, California: Discover Coastal Living at Its Finest
If you're dreaming of living a coastal lifestyle in Southern California, Carlsbad should be on your radar. Moving to Carlsbad has its appeal. Located in San Diego County, Carlsbad offers a perfect blend of stunning beaches, a vibrant community, and a thriving economy. This relocation guide will provide you with essential information about Carlsbad, California, to help you make an informed decision about moving to this picturesque city.
Demographic Profile For Considering Moving to Carlsbad:
Carlsbad is a diverse and welcoming city with a population of approximately 115,000 residents. The community embraces a laid-back beach culture and a strong sense of community. The demographic makeup of Carlsbad includes a mix of Caucasian, Hispanic/Latino, Asian, and other ethnic groups, contributing to a rich and diverse community.
Economic Outlook:
Carlsbad enjoys a robust and diverse economy, offering a range of employment opportunities. The city is known for its thriving industries such as technology, biotech, healthcare, tourism, and hospitality. Major employers in Carlsbad include Thermo Fisher Scientific, Viasat, and Legoland California Resort. Additionally, Carlsbad's proximity to San Diego provides easy access to more job opportunities in the region.
Cost of Living:
While Carlsbad offers a desirable coastal lifestyle, it's important to consider the cost of living. The overall cost of living in Carlsbad is higher compared to the national average, primarily driven by housing costs. However, the city provides a wide range of housing options, from beachfront properties to family-friendly neighborhoods, accommodating various budgets.
Neighborhoods and Housing:
Carlsbad boasts a variety of neighborhoods, each with its own unique charm and character. Whether you're seeking a beachfront retreat, a suburban family-friendly environment, or a more urban atmosphere, Carlsbad has it all. Some popular neighborhoods include Olde Carlsbad, La Costa, and Aviara.
Education:
Families moving to Carlsbad will have access to excellent educational institutions. The Carlsbad Unified School District serves the city's K-12 students, offering top-rated public schools. Carlsbad is also home to several private schools, providing additional educational options. For higher education, nearby institutions such as MiraCosta College and California State University San Marcos are easily accessible.
Recreation and Amenities:
Carlsbad is renowned for its beautiful beaches, making it a paradise for outdoor enthusiasts. Residents can enjoy surfing, sunbathing, or strolling along the sandy shores. The city also offers a wealth of recreational activities, including golf courses, hiking trails, and parks. Carlsbad's mild climate allows for year-round outdoor enjoyment.
The city is home to several attractions, including Legoland California Resort, Carlsbad Flower Fields, and the Carlsbad Village area with its charming shops, restaurants, and art galleries. Carlsbad also hosts various community events and festivals throughout the year, creating a vibrant and engaging atmosphere.
Proximity to San Diego:
One of the advantages of living in Carlsbad is its proximity to the city of San Diego. A short drive south will take you to San Diego's renowned attractions, including the world-famous San Diego Zoo, Balboa Park, and the Gaslamp Quarter. Residents of Carlsbad can easily access the cultural offerings, shopping, dining, and entertainment options of the larger city.
Conclusion About Moving to Carlsbad:
Relocating to Carlsbad, California, offers the perfect blend of coastal beauty, a welcoming community, and a thriving economy. With its diverse neighborhoods, excellent educational institutions, abundant recreational opportunities, and close proximity to San Diego, Carlsbad provides an ideal setting for a high quality of life. Embrace the laid-back beach culture, enjoy the stunning coastline, and immerse yourself in the vibrant community of Carlsbad. Whether you're seeking a relaxed beach lifestyle or career opportunities in a dynamic region, Carlsbad has something for everyone. Start your new chapter in this coastal gem and experience the best of Southern California living.