Welcome to our Carmichael Relocation Guide. Find everything from real estate and relocation information, to home loans, career information, schools, insurance, apartments and rentals and... Read More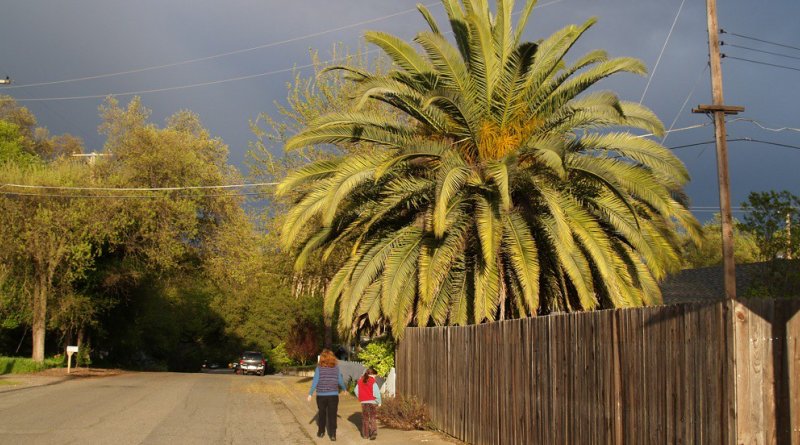 Relo Quick View
Population

75,642

Median Income

$35,498

Unemployment %

4.5%

Average Age

41.2

Male %

48.36%

Female %

51.64%

Avg Home Value

$549,809

Avg Monthly Rental

$1,700
---
Moving to Carmichael, California: Embrace Suburban Serenity and Community Spirit
Thinking of moving to Carmichael? If you're seeking a tranquil suburban lifestyle in California, Carmichael is a hidden gem worth considering. Located in Sacramento County, Carmichael offers a peaceful and close-knit community with a strong sense of pride and togetherness. This relocation guide will provide you with essential information about Carmichael, California, to help you make an informed decision about moving to this charming town.
Demographic Profile For Considering Moving to Carmichael:
Carmichael is a welcoming community with a population of approximately 63,000 residents. The town embraces a diverse mix of individuals, fostering a rich cultural tapestry. The demographic makeup of Carmichael includes a blend of Caucasian, Hispanic/Latino, Asian, and other ethnic groups, contributing to a vibrant and inclusive community.
Community Spirit:
Carmichael is known for its strong sense of community spirit and active resident involvement. The town hosts various community events and festivals throughout the year, including farmers' markets, concerts in the park, and holiday celebrations. This community engagement provides ample opportunities for residents to connect, build friendships, and create lasting memories.
Cost of Living:
One of the appealing aspects of Carmichael is its affordable cost of living compared to other parts of California. While the overall cost of living is higher than the national average, it remains relatively more affordable compared to nearby cities. Housing costs, transportation, and everyday expenses in Carmichael are generally reasonable, making it an attractive option for those seeking a more affordable suburban lifestyle.
Neighborhoods and Housing:
Carmichael offers a variety of neighborhoods, each with its own distinct character and charm. From established residential areas with tree-lined streets to newer developments, there is a range of housing options to suit different preferences and budgets. Some popular neighborhoods in Carmichael include Del Dayo, Ancil Hoffman, and Carmichael Colony.
Education:
Families moving to Carmichael will find quality educational opportunities for their children. The town is served by the San Juan Unified School District, which includes several highly regarded public schools. Additionally, there are private schools in the area that provide alternative educational options. For higher education, nearby institutions such as California State University, Sacramento, are easily accessible.
Recreation and Parks:
Carmichael is a haven for outdoor enthusiasts, offering numerous parks, green spaces, and recreational opportunities. The Ancil Hoffman Park, with its scenic trails, golf course, and nature center, is a popular destination for residents. The Effie Yeaw Nature Center provides educational programs and allows visitors to explore the area's natural beauty.
The American River Parkway, which runs along the outskirts of Carmichael, offers opportunities for biking, hiking, and water activities. Residents can enjoy picnicking, fishing, and even rafting on the river. The abundance of parks and recreational facilities ensures that there's always something to do in the great outdoors.
Proximity to Sacramento:
Carmichael's location provides easy access to the amenities and attractions of Sacramento, the capital city of California. A short drive will take you to downtown Sacramento, where you can explore historic landmarks, museums, theaters, and a vibrant culinary scene. Residents of Carmichael can enjoy the best of both suburban tranquility and urban conveniences.
Conclusion About Moving to Carmichael:
Relocating to Carmichael, California, allows you to embrace a peaceful suburban lifestyle while being part of a tight-knit community. With its diverse neighborhoods, affordable cost of living, quality educational institutions, and abundant recreational opportunities