Welcome to our Castro Valley Relocation Guide. Find everything from real estate and relocation information, to home loans, career information, schools, insurance, apartments and rentals and... Read More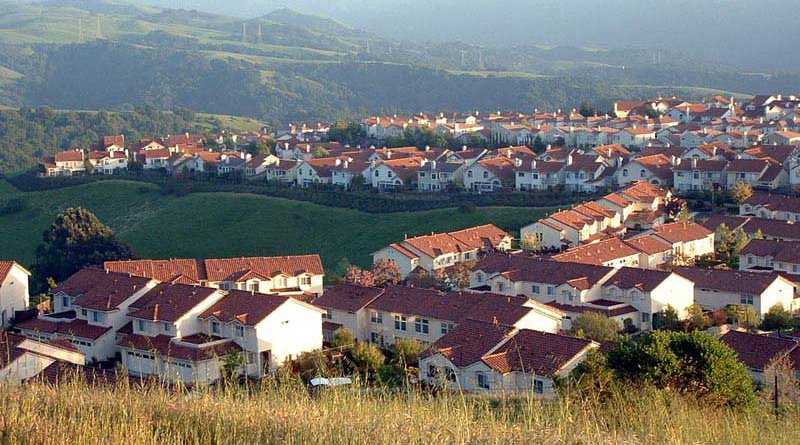 Relo Quick View
Population

64,392

Median Income

$50,020

Unemployment %

3.8%

Average Age

42.3

Male %

48.57%

Female %

51.43%

Avg Home Value

$1,104,190

Avg Monthly Rental

$2,800
---
Moving to Castro Valley, California: A Comprehensive Relocation Guide
If you're considering moving to Castro Valley, California, you've chosen a fantastic place to call home. This comprehensive relocation guide will provide you with valuable information about Castro Valley's demographic profile, economic landscape, and other pertinent details to help you make an informed decision about relocating to this vibrant community.
Demographic Profile to Consider Moving to Castro Valley:
Castro Valley is an unincorporated community located in Alameda County, California. As of the latest available data, the population of Castro Valley is approximately 65,000 residents. The community boasts a diverse population, with a mix of ethnicities and cultures contributing to its unique character. The median age in Castro Valley is around 44 years, reflecting a balanced blend of different age groups.
Economic Landscape:
Castro Valley benefits from its proximity to the San Francisco Bay Area, one of the most dynamic and thriving economic regions in the United States. While Castro Valley itself is primarily a residential community, there are ample employment opportunities available within commuting distance. Residents often work in various industries, including technology, healthcare, education, finance, and service sectors.
The city's unemployment rate typically aligns with the regional average, offering favorable prospects for job seekers. However, it's advisable to research specific job opportunities and industries in the area before making the move.
Housing:
Castro Valley offers a mix of housing options to suit different preferences and budgets. You'll find a range of single-family homes, townhouses, and apartments available for purchase or rent. The housing market in Castro Valley is competitive, and prices tend to reflect the desirability of the area. It's recommended to work with a local real estate agent to navigate the housing market and find the best options that align with your needs.
Education:
For families moving to Castro Valley, there are excellent educational opportunities available. The community is served by the Castro Valley Unified School District, which operates several public schools known for their quality education programs. Additionally, there are private schools and charter schools in the area, providing alternative options for education. Nearby higher education institutions include California State University, East Bay, and Chabot College.
Recreation and Lifestyle:
Castro Valley offers a wonderful quality of life with an abundance of recreational opportunities. The community is surrounded by natural beauty, including Lake Chabot Regional Park and Anthony Chabot Regional Park, which provide opportunities for hiking, fishing, boating, and picnicking. Castro Valley also features various community events, farmers markets, and local festivals throughout the year, fostering a strong sense of community and engagement.
In terms of nearby amenities, Castro Valley is conveniently located near major retail centers, dining establishments, and entertainment venues. The community's proximity to the San Francisco Bay Area allows residents to easily access cultural attractions, museums, professional sports events, and a vibrant nightlife.
Conclusion About Moving to Castro Valley:
Relocating to Castro Valley, California, offers a welcoming community, diverse economic opportunities, attractive housing options, and a wealth of recreational activities. Whether you're moving for employment, education, or a change in lifestyle, Castro Valley provides a balanced blend of suburban living and access to the amenities of the nearby urban centers. By conducting additional research and exploring the area in person, you can determine if Castro Valley is the ideal place for you to establish roots and thrive in the Bay Area.