Welcome to our Cerritos Relocation Guide. Find everything from real estate and relocation information, to home loans, career information, schools, insurance, apartments and rentals and... Read More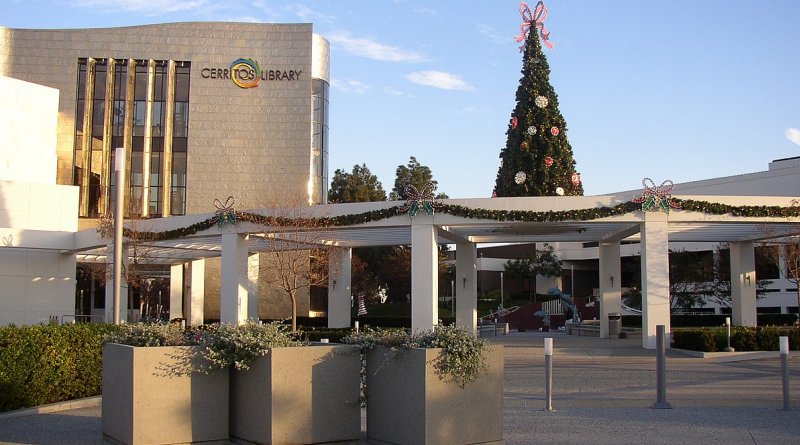 Relo Quick View
Population

48,394

Median Income

$40,725

Unemployment %

4.6%

Average Age

45.0

Male %

50.11%

Female %

49.89%

Avg Home Value

$990,166

Avg Monthly Rental

$3,700
---
Moving to Cerritos, California: A Comprehensive Relocation Guide
If you're considering moving to Cerritos, California, you've chosen a vibrant city in Los Angeles County known for its diverse community and excellent amenities. This comprehensive relocation guide will provide you with valuable information about Cerritos' demographic profile, economic landscape, and other pertinent details to help you make an informed decision about relocating to this thriving city.
Demographic Profile For Considering Moving to Cerritos:
Cerritos is a welcoming city located in Los Angeles County, California. As of the latest available data, the population of Cerritos is approximately 50,000 residents. The community is known for its cultural diversity, with a mix of ethnicities and backgrounds contributing to its rich tapestry. The median age in Cerritos is around 46 years, reflecting a balanced blend of different age groups.
Economic Landscape:
Cerritos boasts a robust and diverse economy with a range of employment opportunities. The city is home to the Cerritos Auto Square, a renowned automobile retail hub that attracts customers from across Southern California. Additionally, Cerritos benefits from its proximity to major business centers in Los Angeles County, providing residents with access to a wide range of industries, including healthcare, education, retail, technology, and professional services.
The city's unemployment rate generally aligns with the regional average, offering favorable prospects for job seekers. However, it's advisable to conduct thorough research and explore potential employment opportunities before making the move.
Housing:
Cerritos offers a variety of housing options to suit different preferences and budgets. Whether you're looking for single-family homes, townhouses, or apartments, you'll find a range of choices in the city. The housing market in Cerritos can be competitive, and prices may vary based on factors such as location, size, and amenities. Working with a local real estate agent can help you navigate the market and find suitable options within your desired budget.
Education:
For families moving to Cerritos, the city offers excellent educational opportunities. Cerritos is served by the ABC Unified School District, which operates several highly regarded public schools in the area. The district is known for its commitment to academic excellence and offers a range of extracurricular activities. Additionally, there are private schools and nearby colleges and universities, including Cerritos College, providing further educational options.
Recreation and Lifestyle:
Cerritos provides a rich array of recreational amenities and cultural attractions. The city is home to the Cerritos Center for the Performing Arts, a renowned venue that hosts a variety of concerts, theater productions, and other live performances. Cerritos also offers numerous parks, trails, and sports facilities, providing opportunities for outdoor activities and leisure.
The city's prime location in Los Angeles County allows for easy access to nearby shopping centers, dining establishments, and entertainment venues. Cerritos is within a short drive of popular Southern California destinations such as Disneyland, Knott's Berry Farm, and the beautiful Pacific coastline.
Conclusion About Moving to Cerritos:
Relocating to Cerritos, California, offers a diverse community, a thriving economy, attractive housing options, and a wealth of recreational activities. Whether you're moving for employment opportunities, education, or a desire for a vibrant lifestyle, Cerritos has much to offer.